LIMINAL STUDIO | Design Travel Podcast
Posted 31 August 2018
The latest episode of Design Travel, a podcast hosted by Stephanie Williams which explores the interplay between design and travel is now live and features Liminal's Peta Heffernan. The discussion between Peta and Stephanie focused on the recent Freycinet Lodge renewal as well as a behind-the-scenes look at how our Studio works and how our people come together.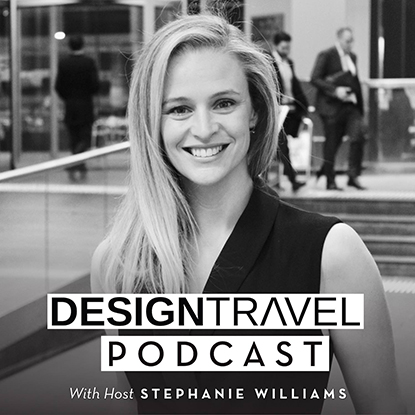 During the 24 minute episode, hear about what drives our approach at Liminal Studio, and how we strive to improve the quality of the environments we surround ourselves in. Peta discusses how Liminal runs and highlights the diversity of the team, both culturally and experience level. "Working on such eclectic projects makes us creatively agile", says Peta, "keeping us curious and interested in the world."
You'll find out more about Peta's own story as well, such as her initial career in advertising, moving between Melbourne and Hobart, before embracing her architectural calling.
You can tune into the episode on iTunes, Spotify and Stitcher. And if you're flying Qantas in September/October, you'll find it on all domestic and international flights, in the inflight entertainment podcast section.