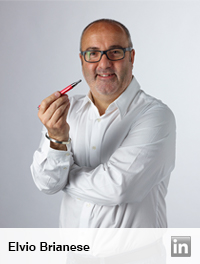 This creative architect is in constant search for his architectural nirvana – challenging design parameters and methodologies to embrace new ideas and frontiers. His passion and dedication to design excellence will take you to the higher realms of architecture through his vision, creativity and influential designs. An international award-winning designer who has the foresight to invent and collaborate at the leading-edge. Strategic design at its finest. Email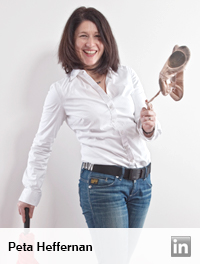 This astute and pioneering architect is passionate about enhancing the quality of the environment where we live, work and play and advocating the value of our creative sector. Peta leads global and local teams in creating stimulating environments that foster collaborative engagement and promote wellbeing. Peta's deft hand and creative approach delivers projects that retain relevancy in an ever changing global landscape while transcending the ordinary. Email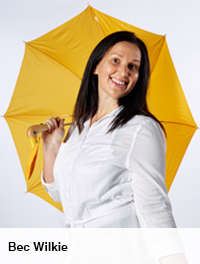 This adventurous and driven architect uses her international experience and heightened curiosity to influence and challenge the way we relate to each other for the better. Bec draws upon the sculptural contributions of the natural environment and connections to other cultures as a springboard to her creative approach. Backed by a multidisciplinary background, sculpture lies at her core melding effortlessly with the realms of architecture and design.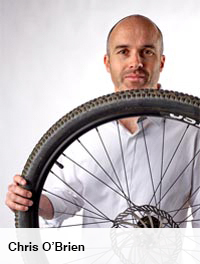 Delving as deeply into music or photography as he would into a free flowing river, Chris's work is inspired by an environment that is less about definition and more about experience. He is a keen cyclist who does not concern himself with the destination, being more interested in the interaction with the present. Chris also likes to read a lot of the time too, but never while cycling.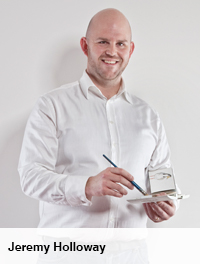 Inquisitive by nature, Jeremy is a perceptive architect who likes to know how things work! As a part-time backyard inventor himself, he relishes in unfurling the components that contribute to the whole. Or as he puts it 'the part is to the whole as the whole is to the part'. Hence, like the studio environment he works within, his design approach is inclusive – each aspect systematically woven and orchestrated with purpose.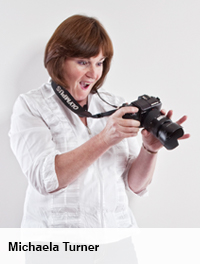 Recycling products into meaningful creations impresses this earthy character. Her love and appreciation of design parameters is influenced by the wise words imparted by her grandmother – a diamond is a chunk of rock that stuck to its job (Grandmother Turner). Using the natural environment as her muse, Michaela treasures the simplicity and beauty of natural materials and landscapes in sustainable design.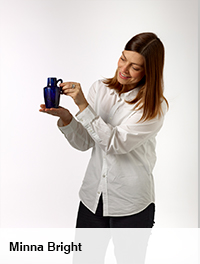 Tasmania called this passionate, international project specialist home from collaborating and managing creative briefs for brands in London. Balancing creativity with sound strategic, business and financial planning, Minna relishes moments of discovery and growth. When not tending to her urban veggie patch or rummaging for objects of interest at the local market, Minna loves breathing life into creative ideas and making them a reality - our human version of a dream weaver!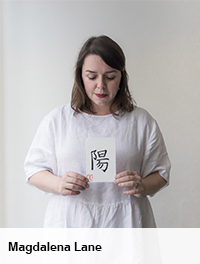 Storytelling is another act of design in shaping the world around us. This thoughtful Studio Narrator believes that our shared public imagination is at its best when we allow our diverse individual experiences and narratives to shape it. This belief breathes best in emergent terrains where the public and private come together. In Magdalena's national and international experience, dreaming the impossible becomes possible through public and private partnerships and philanthropic investment.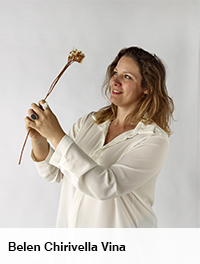 Like the flower 'always alive', Belen craves new experiences to satisfy her curiosity, living by her motto 'the way of life is the way of imagination'. This inquisitiveness and interrogating also applies to her own creations, reimagining the everyday into beautiful simple objects and spaces. Originally from Spain, Belen jumped at the chance to make Tasmania home and in her spare time may be found horse riding, cycling, exploring, practicing yoga, playing the ukulele, at the movies or snowboarding (but not in Hobart).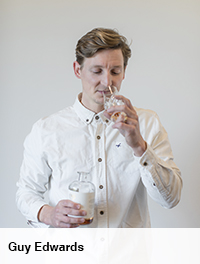 Finding pleasure in simplicity and the essence of place define Guy's approach to life and work. After five years working in London and gaining his status as an architect, we welcome Guy back to Tasmania where he relishes the direct daily connection to the natural environment, whether that be through cycling, trekking, training for his next marathon or enjoying new discoveries and spoils of our local distilleries.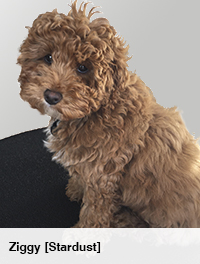 Just when we thought we couldn't push the boundaries of interdisciplinary work any further, we discovered the joy of cross-species collaboration. Motivated by squeaky toys and passing motorbikes, Ziggy embodies our Studio value of beauty perfectly and makes a passionate contribution to team discussions. He reminds us, that we can be heroes, even if it is, just for one day.