LIMINAL STUDIO | Brickworks Spotlight Profile - Peta Heffernan
Posted 29 August 2018
Our co-founding director Peta Heffernan was recently featured on the Architect Spotlight of Brickworks' website. Brickworks Building Products is one of the largest and most diverse building material manufacturers in the country, and a collaborator with Liminal.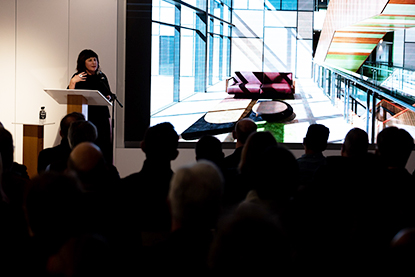 As well as delving into Peta's vast knowledge of design and discovering what creatively motivates her, the article also shares the story of Liminal Studio. It highlights some of our more recent projects with images of The Hedberg, the Glenorchy Health Centre and the Freycinet Lodge Coastal Pavilions, showing how we have engaged with the tourism, cultural and health sectors of our community.
In the article, Peta gives special mention to the quality of architecture on offer here in Australia, noting that our country's multicultural yet isolated aspects allow for an ability to think laterally and creatively beyond constraints.
Peta recognises that design has an impact on everything we do in our daily lives: "from enhancing our morning coffee ritual by drinking from a beautifully designed, crafted cup, to impacting on the liveability of our cities."
To read the full profile, visit the Brickworks website.