LIMINAL ARCHITECTURE | Freycinet Lodge Renewal a step closer
Posted 18 December 2016
With a recent Development Application under our belt, we are delighted to be the architects for RACT's Freycinet Lodge Renewal project. Within the existing footprint of the Lodge's lease boundary, we are engaged to improve the current facilities and range of accommodation offerings through creating transformative, diverse experiences that play homage to such a beautiful and unique part of the world on the east coast of Tasmania.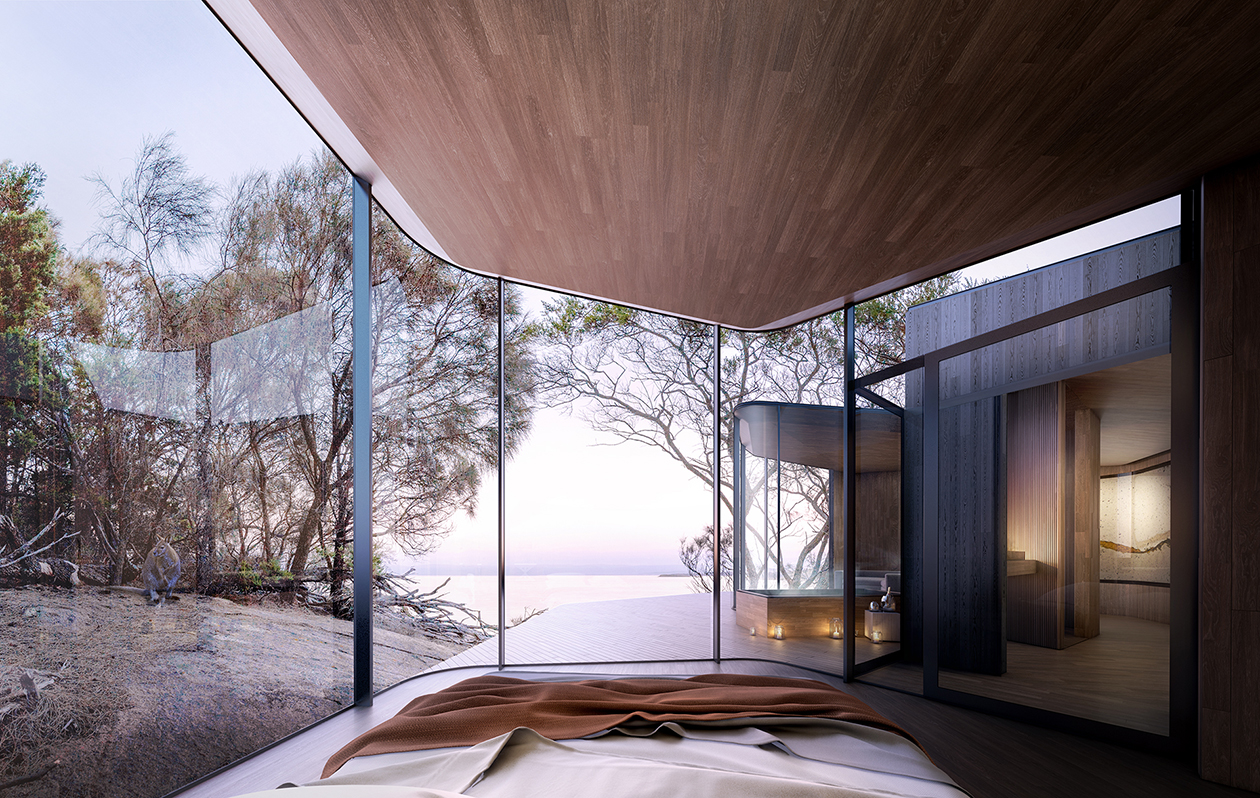 Designed by Liminal Architecture with interiors by Liminal Spaces, the range of new accommodation will add needed diversity that will co-exist with the cabins that formed part of the original development in the early 90's, and will be underpinned by ecologically sustainable design.
It's been a pleasure to honour such a distinguished site, abundant in natural beauty, through developing the design with the well-known tourism entrepreneur Brett Torossi, who is managing the project with RACT, and collaborating with landscape architects Rush Wright Associates.
Other team members include EcoTas Ecology, CHMA Archaeology, JMG, Gandy and Roberts, , Brett Woolcott Surveyors, Pitt and Sherry, Stehel Consulting, Howarth Fisher, Floodslicer, Arup ESD, Ireneinc, artist Brigitte de Villiers, geologist Bill Cromer and render by Floodslicer.
More on the architecture and design of the new accommodation can be found here.
More from RACT can be found here.