LIMINAL STUDIO | Team Member Rosalyn Bermudez
Posted 19 December 2016
Adding to our multi-cultural team, Rosalyn, who hails from the Philippines, came to Liminal in May after living in Zurich for the last four years, to pursue her architectural and design career with a studio that embraces a range of design disciplines and the arts.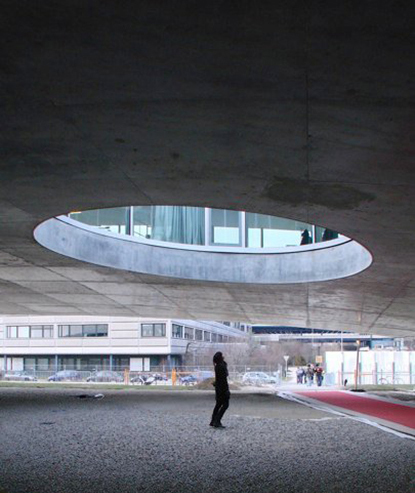 Rosalyn is passionate and curious about the whole design process, from initial concept to completion. She has worked for architectural practices in Melbourne and Zurich both as a student and after graduating from the University of Melbourne in 2011. Satisfying her thirst for knowledge and all things design, Rosalyn has also been a production designer for a German film company working on an independent short film in Australia, designed and made her own furniture piece after completing a short timber furniture making course, and has attended the last three Venice Architecture Biennales, the most recent volunteering for Bern University of Applied Sciences, assisting with organisation of the seminar held for the Joint Master of Architecture program. In her spare time, she is learning (and battling with) German!
Enjoyment of our studio culture, particularly the diversity of backgrounds, perspectives, interactions and ideas from her fellow team members, is a highlight for Rosalyn. Plus she is a big fan of bricks which is key to two of our projects, the Glenorchy Health Centre and Dominic College Creative Arts building, where we are designing custom-made bricks with the Austral Brick manufacturer in Longford, Tasmania. No prize for guessing Rosalyn's favourite Pink Floyd song!
Since launching Liminal in 2011 our team members select an object that is meaningful to them to form part of the team's photography – click here to discover what motivates Rosalyn.