State Gymnastics Centre + Indoor Stadium Complex, Kingston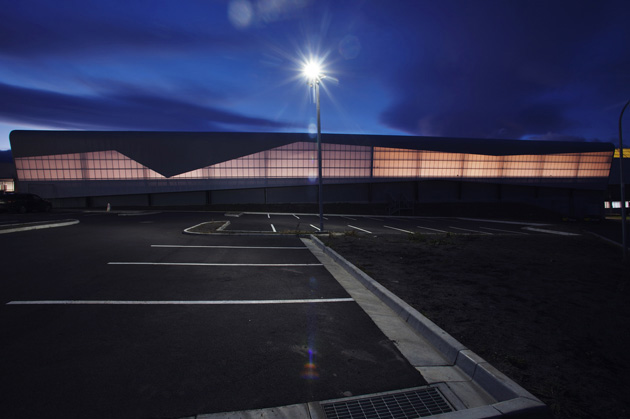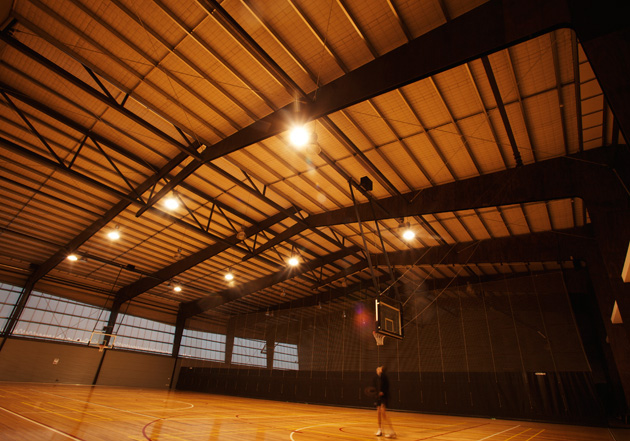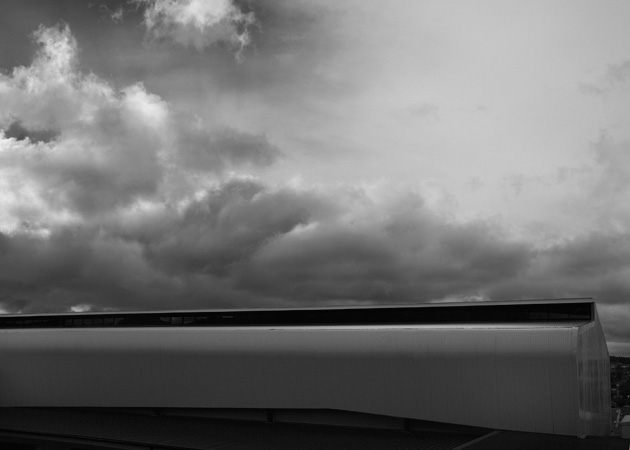 Photography by Peter Whyte and Peta Heffernan
The State Gymnastics Centre and Indoor Stadium Complex provides for international standard Basketball, Netball and Gymnastic competitions, extending the existing sports centre complex.
The desire for the project to represent its national significance and to express the movement and flight of the activities housed within were paramount to the design. The resolution of a simple and elegant structural system ensured this vision was achieved within a fast track Design and Construct procurement process.
Still images of gymnasts and their ribbons mid-flight provided a point of departure for development of the building form as well as its dynamic façade treatment.
The sectional curve of the building, inspired by these images, was realised in a series of overlapping steel portal frames clad in plywood, one sliding under the other permitting daylight through a clerestory. The lightness of the portal frames was an important reference to the agility of the centre's participants and this was further enhanced by their tapered form.
The curved exterior form was achieved with the Lysaght Custom Blue Orb and the sense of movement was further embellished by an undulating pattern of solid, Custom Blue Orb and translucent polycarbonate sheet.
T +613 6231 0166
contact@liminalstudio.com.au


palawa country
100 New Town Road | nipaluna New Town | lutruwita Tasmania | 7008
wurundjeri country
Level 2 GPO Building 350 Bourke Street |
naarm Melbourne | Victoria | 3000