LIMINAL SPACES | Collaborating with Marta Dusseldorp and Ben Winspear
Posted 2 October 2020
Creativity has always been a strong suit of Tasmania and Gabriella Coslovich's Good Weekend feature with Marta Dusseldorp and Ben Winspear reveals why.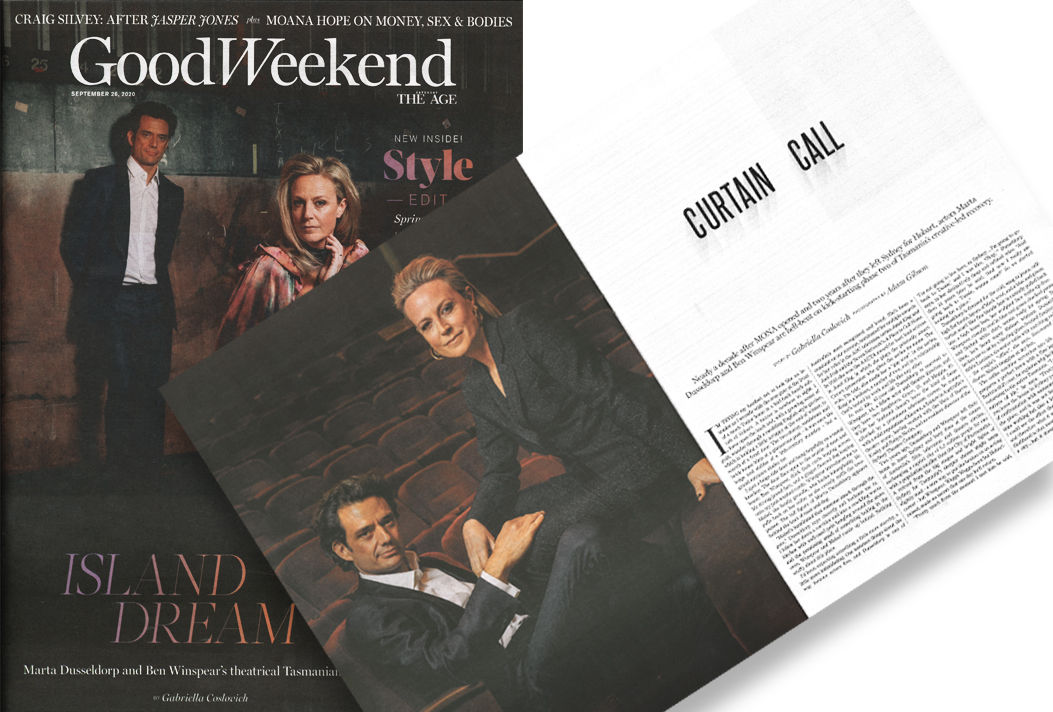 The article celebrates our island's generous spirit of collaboration and creativity, including a guest appearance from Liminal Director and Creative Island board member Peta Heffernan.
Our collaboration with Marta and Ben, The Bleeding Tree, opens on 12 November 2020 and will be one of the first main stage productions at The Hedberg, making this a Liminal Spaces design within a Liminal Architecture development!
Read the full article here or view a PDF of the article here