LIMINAL ARCHITECTURE | The Hedberg is live!
Posted 13 August 2021
On Monday 9 August, we celebrated the official opening and hand over of The Hedberg, which stands on the land of the muwinina people, to the Tasmanian community, local and global audiences and to future generations of performers, musicians, storytellers, practitioners, educators, students and artists.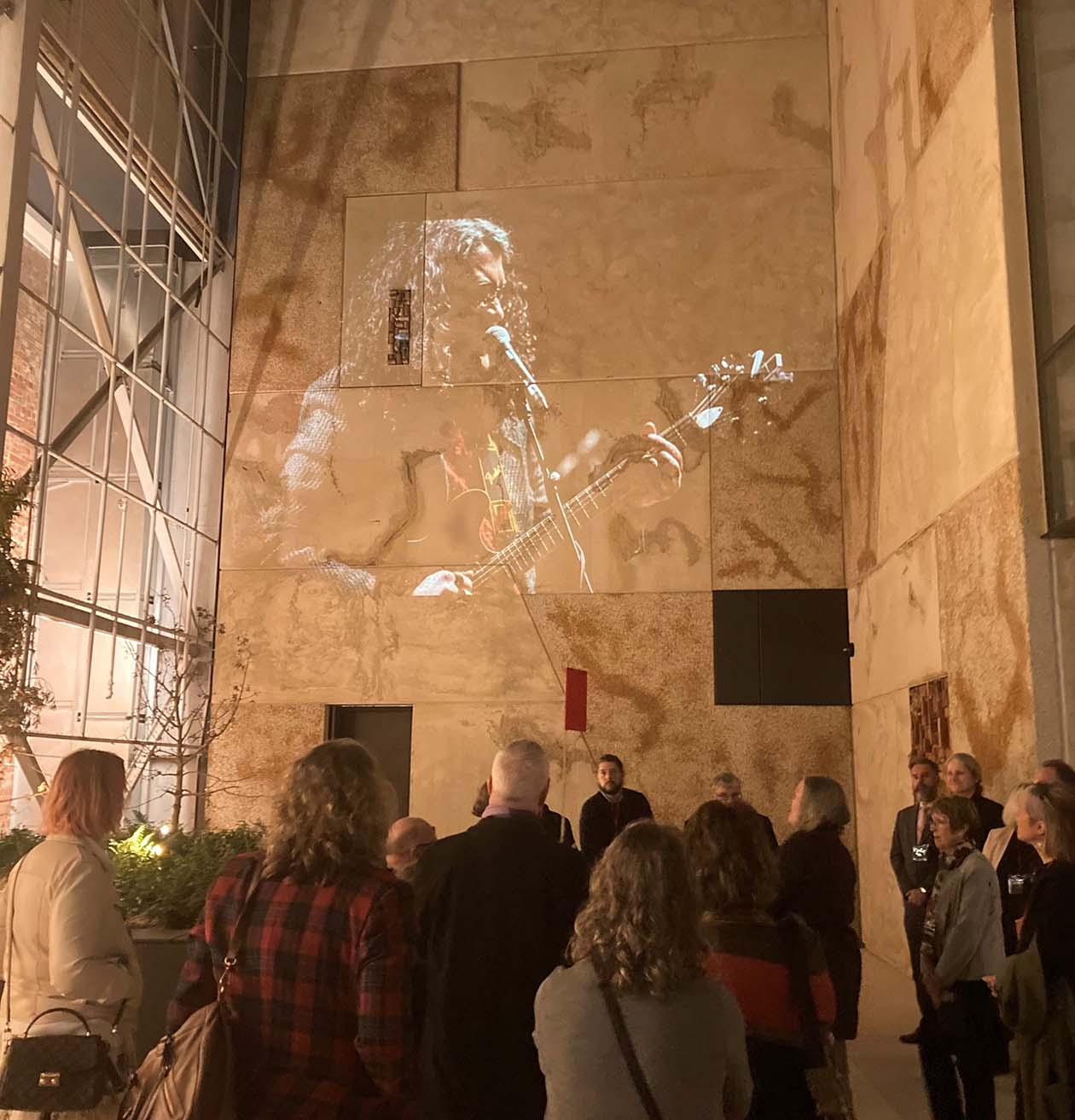 The whole precinct became a celebratory festival, delivering on the vision and realising the design approach for a performing and creative arts destination that not only offers progressive performance venues but provides every space with performance, production and practice potential.
Bands filled the Recital Hall, the Studio Theatre and the Salon, external walls became projection screens, DJs took up residence on the rooftop terrace, the cascading and interlocking foyer spaces became performance corridors carrying actors through audiences over three levels.
During the current covid pandemic, the spread of performances over numerous locations and contexts meant that small groups of audiences could be entertained in covid-appropriate ways.
More formally, the ambitious vision for The Hebderg and its fulfilment was acknowledged by the Minister for the Arts, the Honourable Elise Archer MP (on behalf of the Premier of Tasmania), Vice Chancellor, University of Tasmania, Professor Rufus Black and the outgoing Chair of the Theatre Royal, Craig Stephens.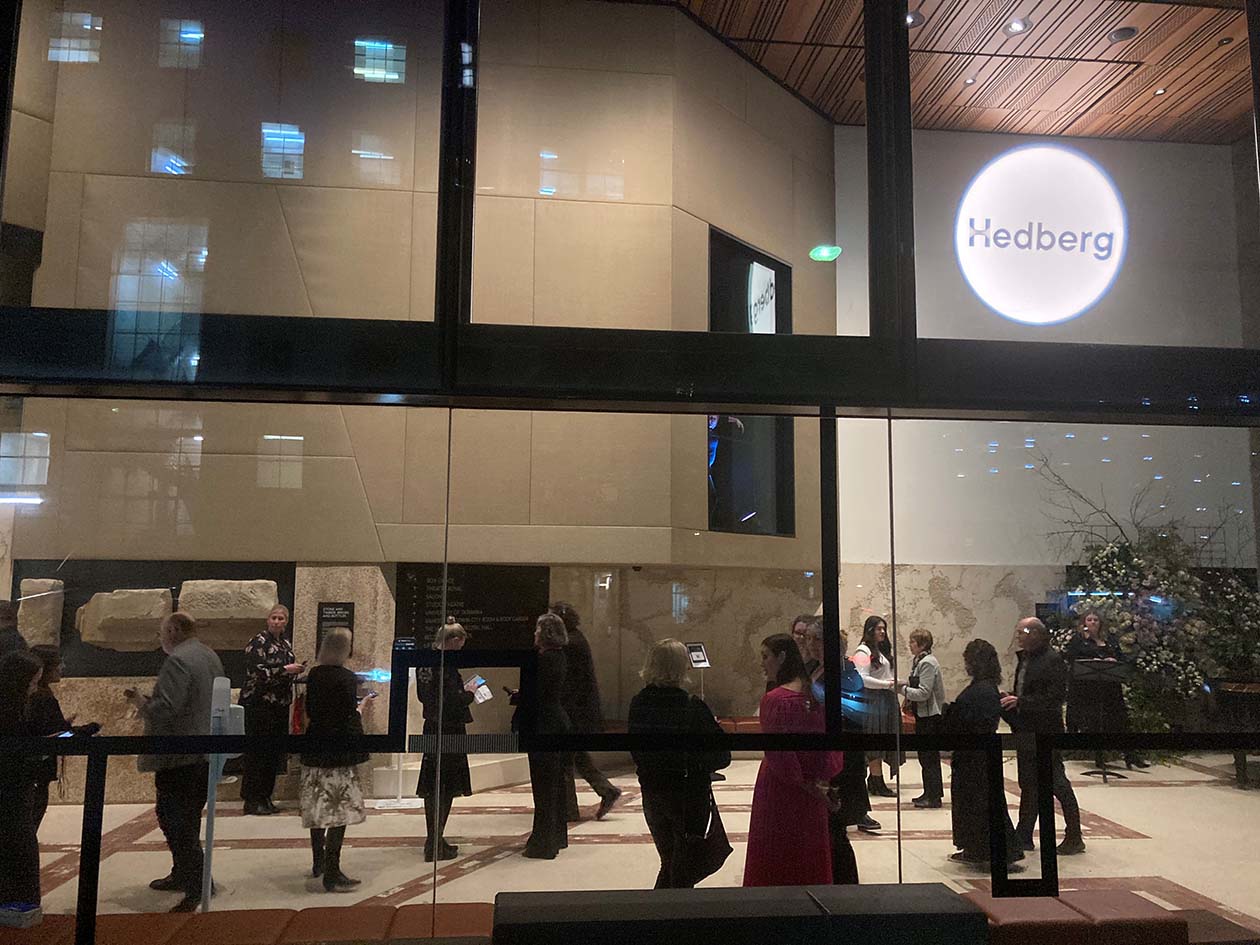 The Hedberg has been delivered through a unique partnership between the University of Tasmania, the Tasmanian and Australian Governments and the Theatre Royal.
The Hedberg is now well and truly an open invitation to the Tasmanian community to share their cultural aspirations with the world.
Read more about the design approach and development of The Hedberg here.