LIMINAL STUDIO | creative play
Posted 26 July 2021
This week, Simon Spain and Victoria Ryle brought the perfect playful antidote to a month of creative focus and deadlines at the Studio.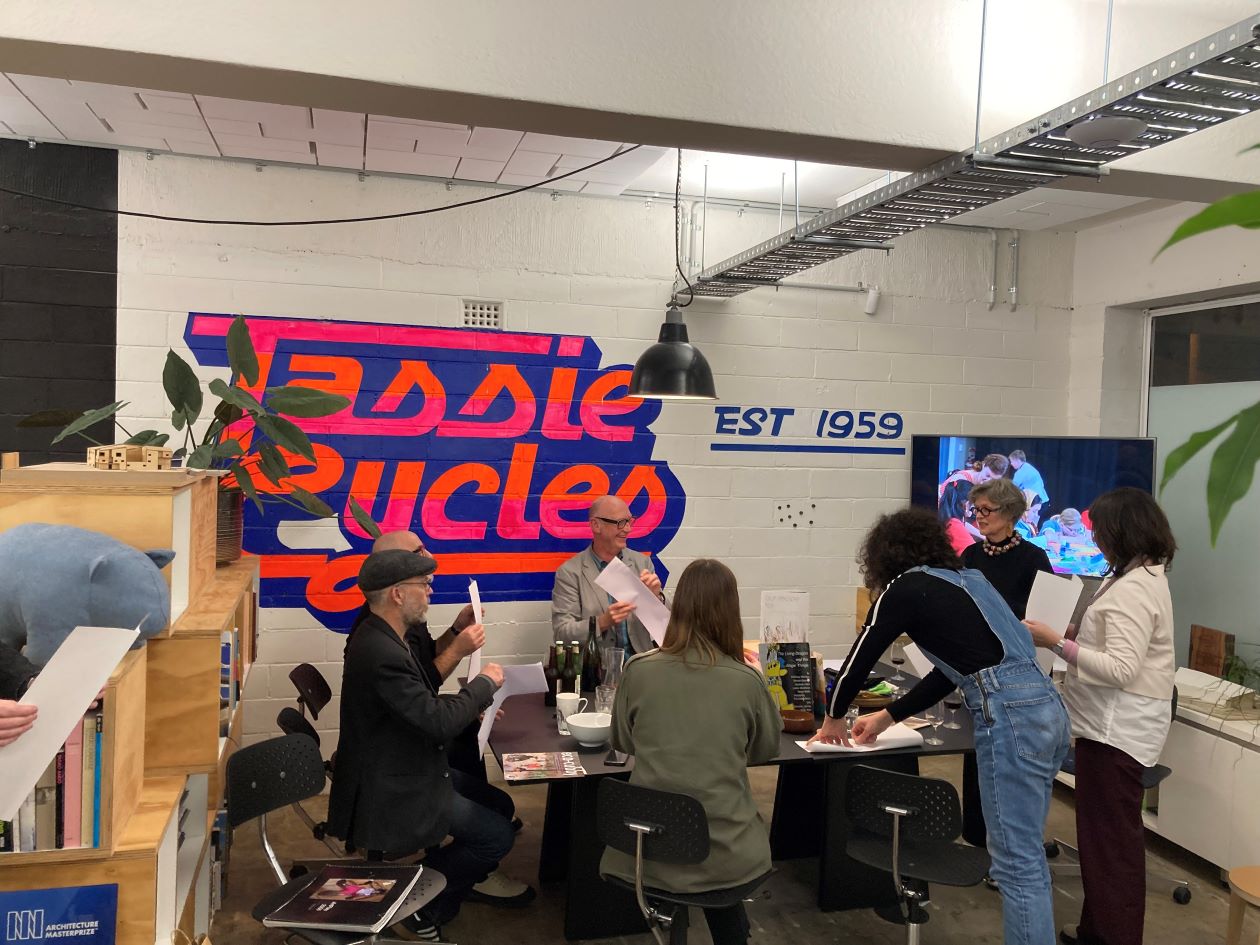 Simon and Victoria guide the LIMINAL team and invited guests through a process of creating 'micro-publications'.
As part of our monthly Creative Conversations series, Simon and Victoria invited us to replace screens and keyboards with hands and laughter as they led us through the process of creating individual 'micro-publications'. Teeny, tiny books made from a single sheet of A3 paper, folded and torn to be filled with graphics and tales inspired by our imaginations.
For Simon and Victoria, creativity holds immense capacity to provide life enhancing connections to ourselves and our communities. This belief informs their practice which spans over forty years and includes the presentation of large and small-scale cultural projects realised throughout Europe, Asia and Australia.
Now in Tasmania, they have established multiple community and creative projects and run a beautiful beachside retreat dedicated to community engaged immersive arts practice and research.
Simon and Victoria are generous guides, encouraging others to take pleasure in the process of making, of presenting their stories and they support communities to claim their voice and role in shaping the world around them. A notion we strongly advocate for across LIMINAL projects, where each development, space, idea or object is firmly grounded in the unique context of people and place.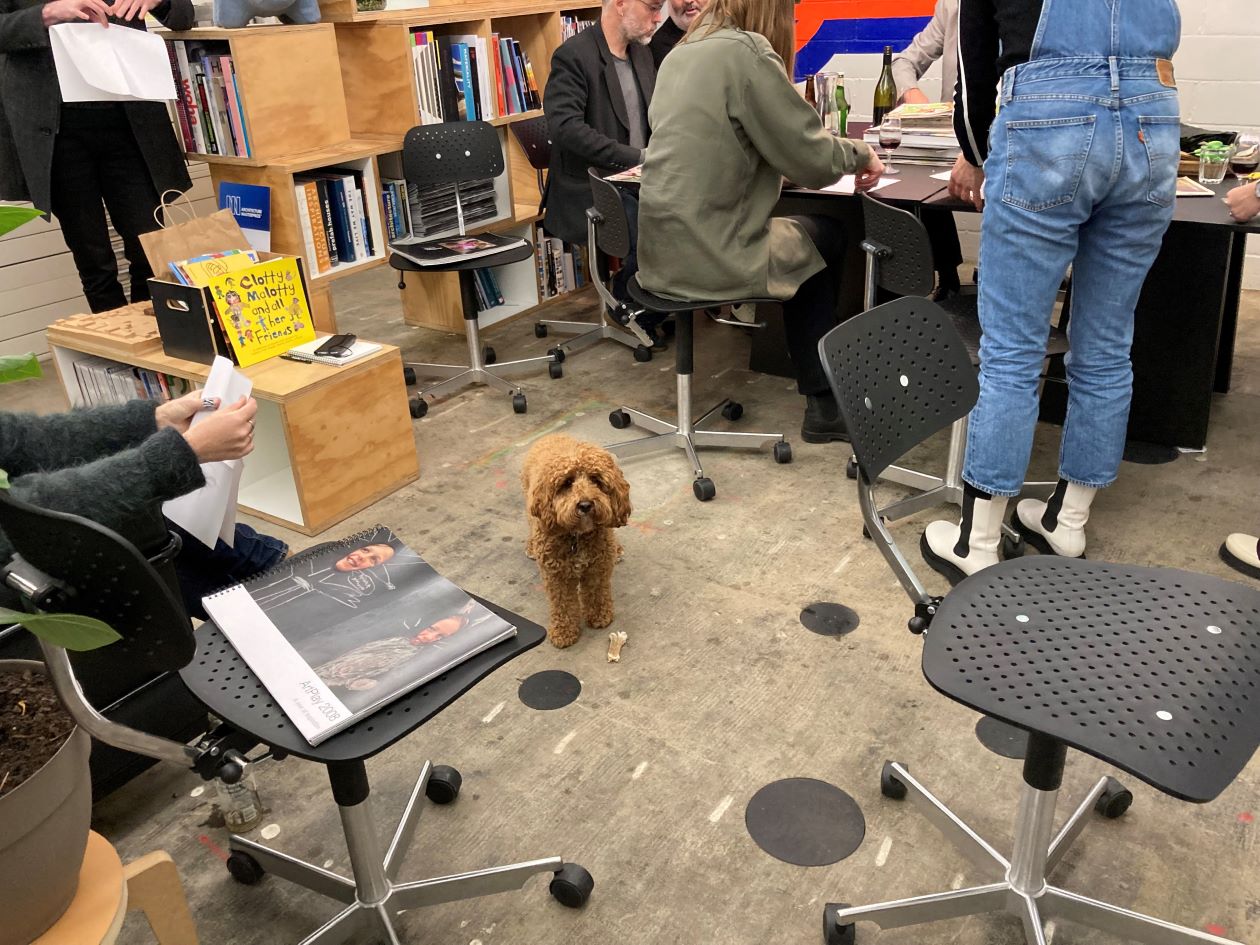 LIMINAL team member Ziggy gets in on the action.
The list of Simon and Victoria's projects is too long to list here (!) so we have featured a small selection below.
Thank you to Simon and Victoria for sharing your knowledge and passion with us. Maybe the creation of a LIMINAL Library will be next on the list….!
ArtPlay
Melbourne's ArtPlay centre hosts more than 300 workshops, events and performances every year for children and families that aim to be challenging and an exploration of creativity and self-expression and unique artistic experiences with professional artists.
Read more about ArtPlay here
ArTELIER
A program focused on building an ecology of community engaged artists in Tasmania to support intergenerational arts practice across the state.
Read more about ArTELIER here
all that we are
Located just outside Hobart, a retreat and space for gatherings that bring together community engaged artists and residencies including the Australia Council Leadership Program.
Read more about all that we are here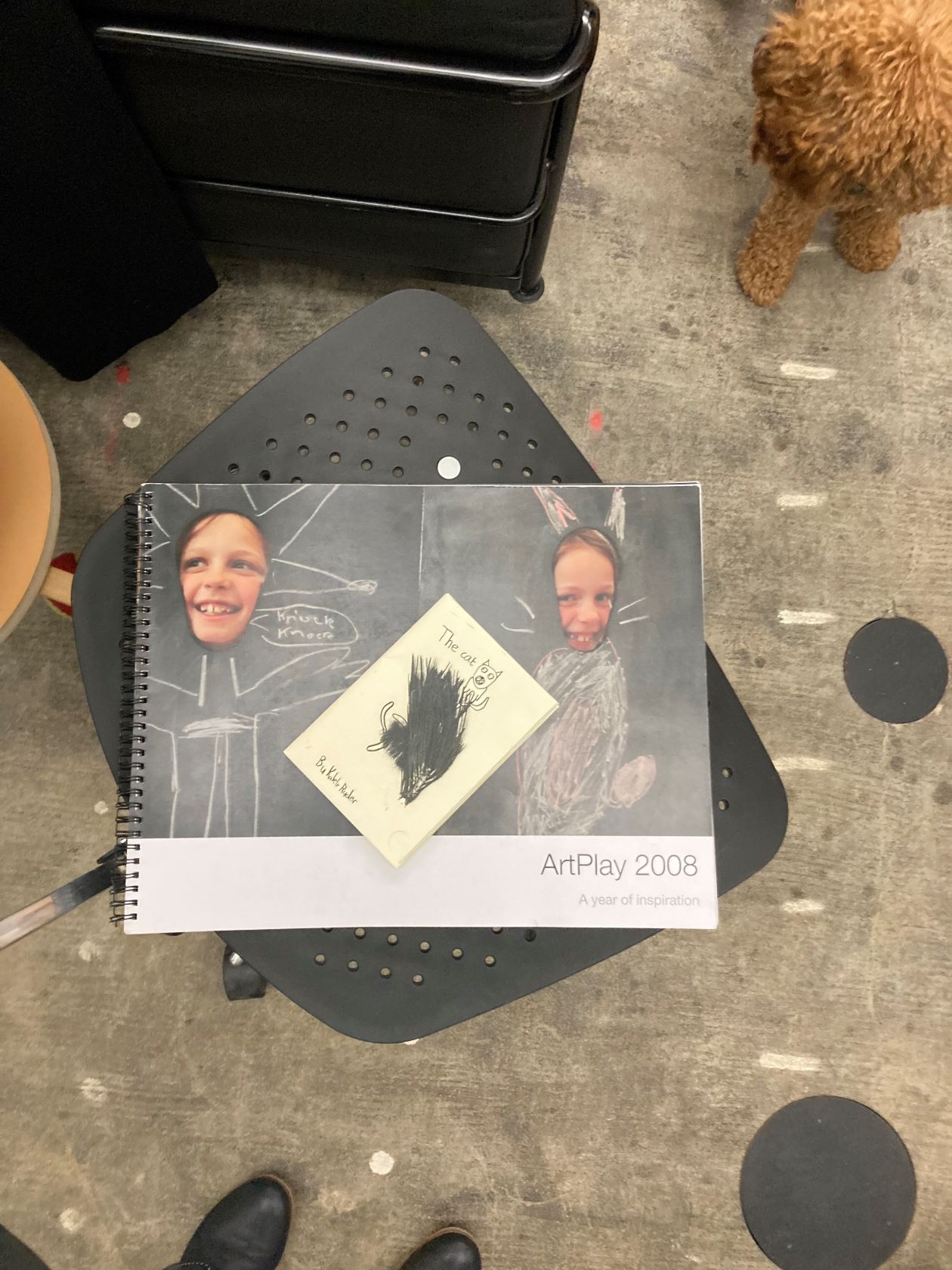 Previously created examples of micro-publications.