LIMINAL OBJECTS | Wins European Product Design Award second year running
Posted 6 August 2020
The Magic Box has been awarded Top Design Winner in the Event Supplies, Exhibition and Trade Show Display category of the European Product Design Awards 2020.
Having already received national acclaim we are delighted our collaboration with Van Tuil Design Studio has been recognized at a global level.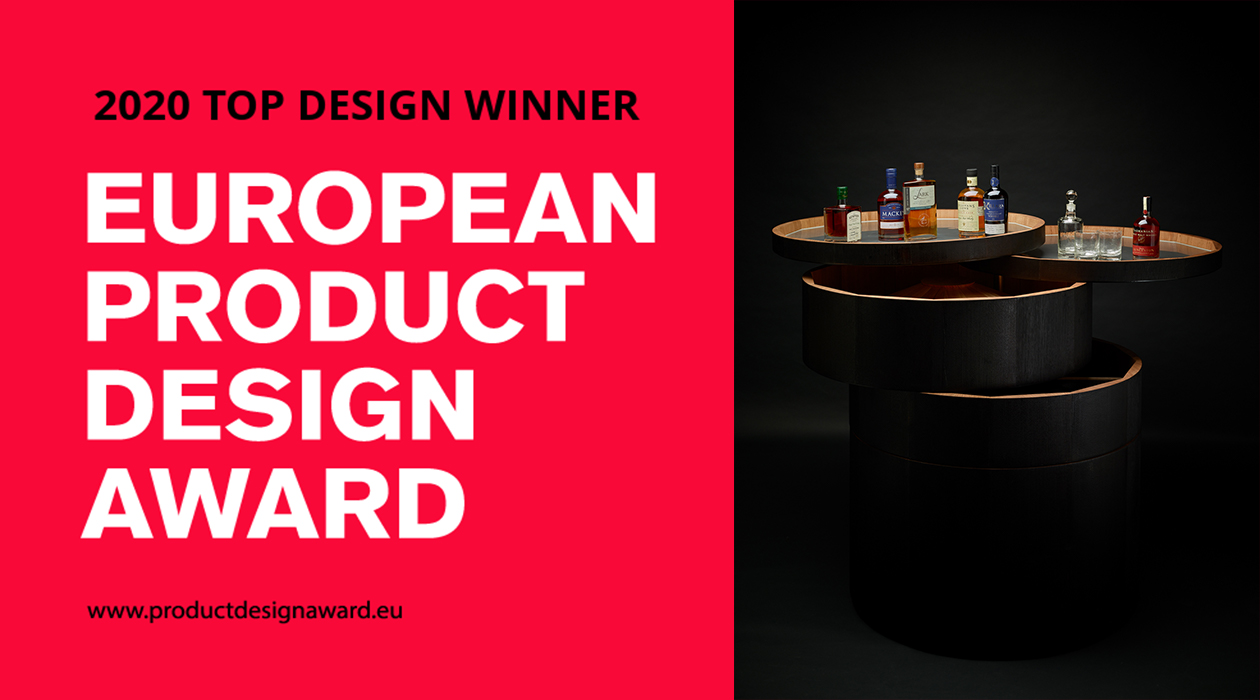 Congratulations also to our project team who helped realise the unique pop-up whisky tasting experience and to the Department of Foreign Affairs and Trade for having the vision and understanding how quality design can promote place and culture to the rest of the world.
The Magic Box is a transformative, pop-up whisky tasting installation that celebrates Tasmanian design, craft and whisky, designed to tour globally. More on the project can be found here.
The European Product Design Awards recognise the most talented international designers and design teams who aim to improve our daily lives with a practical and beautiful creation.
The announcement was made on 30 July 2020.
More about the European Product Design Awards can be found here.