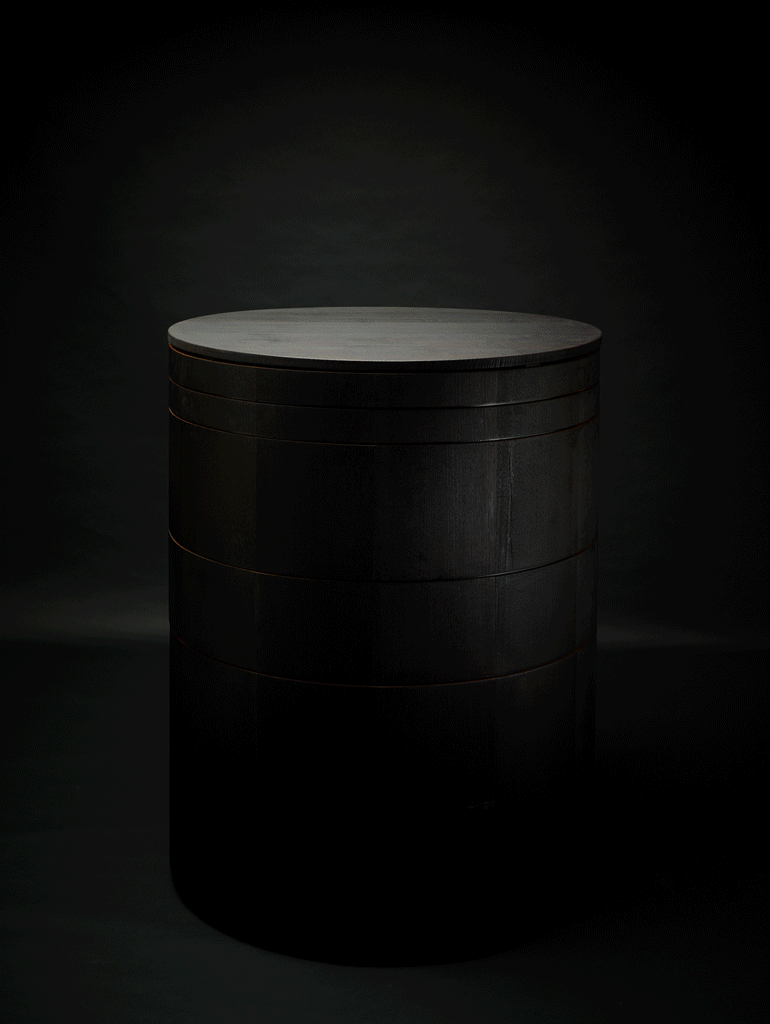 The Magic Box is designed for presentations and touring, while showcasing a slice of Tasmania.
The base is a padded compartment to store whiskey bottles for transit. The petal above is also padded and designed to store the whisky glasses in transit. In presentation mode, the top two 'trays' are opened and pivoted in position to suit the size of the gathering, revealing the bottles on display. The presenter and guests enjoy the exchange triggered by the quality products on offer, while being treated to a quality Tasmanian experience.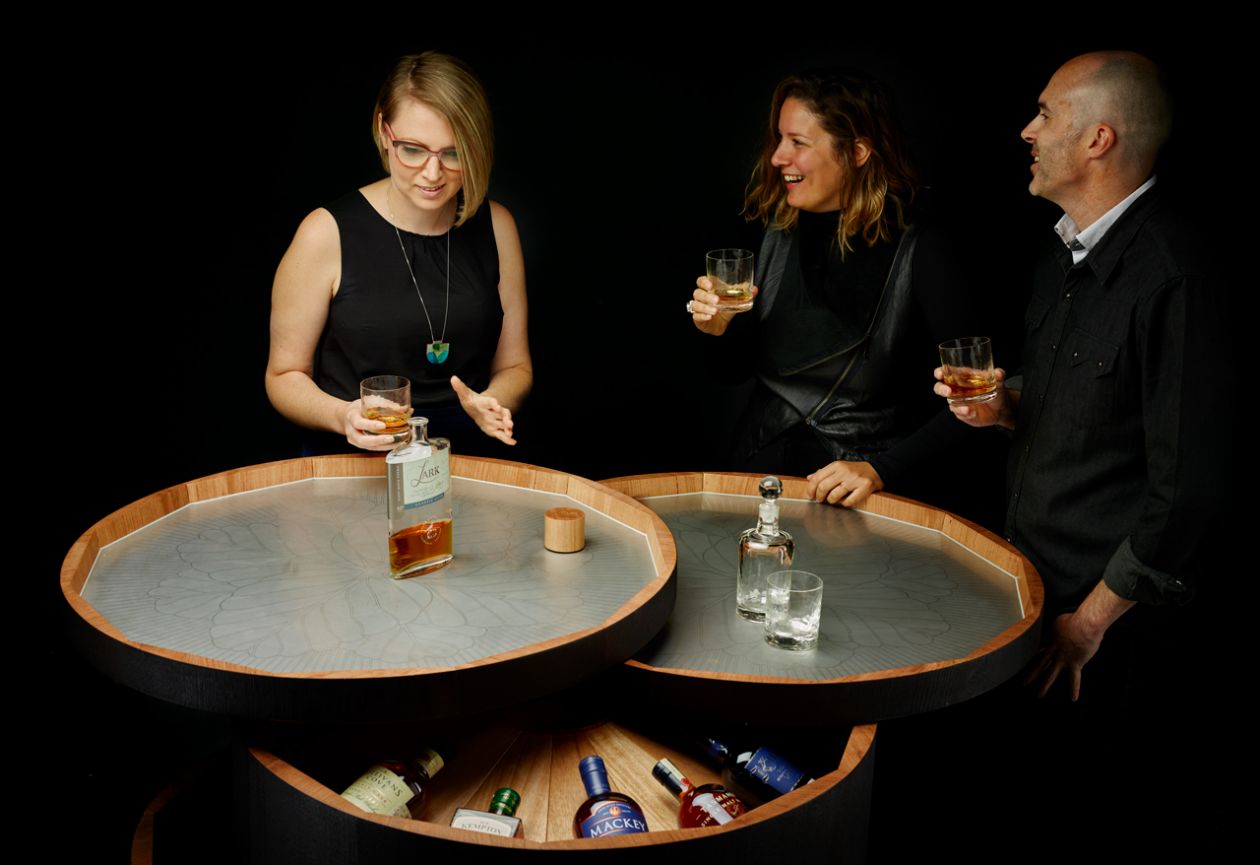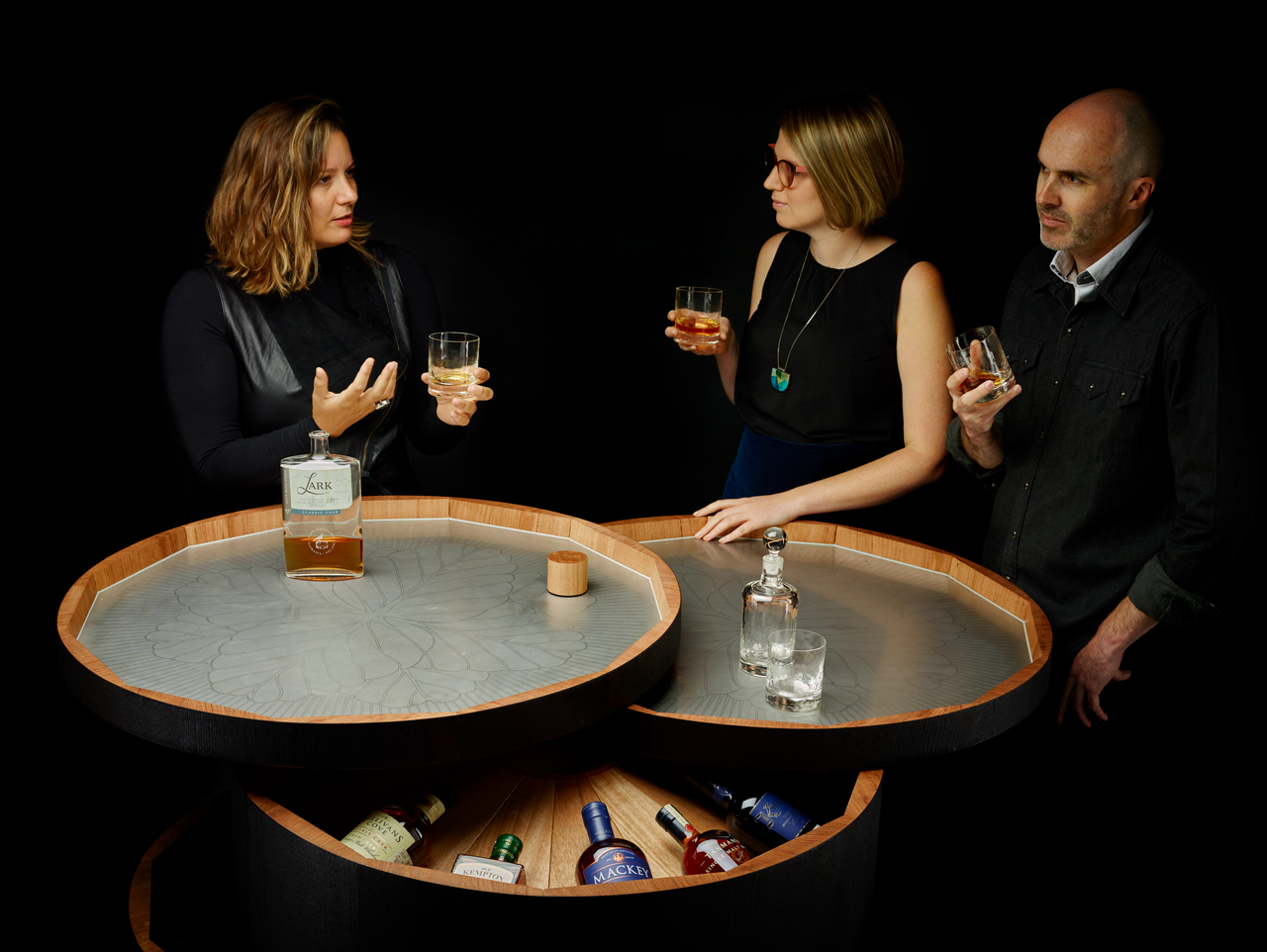 Photography by: Peter Whyte
To celebrate The Magic Box receiving the winning Australian Interior Design Award - Installation Design in 2020, we made a little animation capturing the way we work, our interdisciplinary approach and the key ideas behind The Magic Box.
Team:
Design: LIMINAL Objects with Van Tuil Design Studio
Illustration + Graphic Design: Jose Garcia Cesar
Canvas Cover: Pickers Canvas
Glasses + Water Bottle Design: James Dobson Master Glassblower
Fabricators: Van Tuil Design Studio, VOS Construction Joinery, Dynamic Welding and Engineering|
Special thanks to: Sullivans Cove Distillery, Lark Distillery, Mackey Whisky, Old Kempton Distillery, Killara Distillery and Launceston Whisky.