LIMINAL OBJECTS | Stories within stories...projects within projects...at The Hedberg
Posted 6 May 2020
These sculptural panels have been a labour of love that Liminal has been working on along with our collaborative partners, graphic designer, Holly Webber and fabricators Red Arrow for the past nine months.
Celebrating the colourful history of The Hedberg site prior to its new reincarnation as a performing arts and creative exchange venue, each of these panels reference a part of the site's history.
Recycled bricks, timber, sandstone and artefacts salvaged during demolition and found during the archaeological dig are framed as objets d'art along the façade and throughout the public areas of the venue, connecting the past to the present.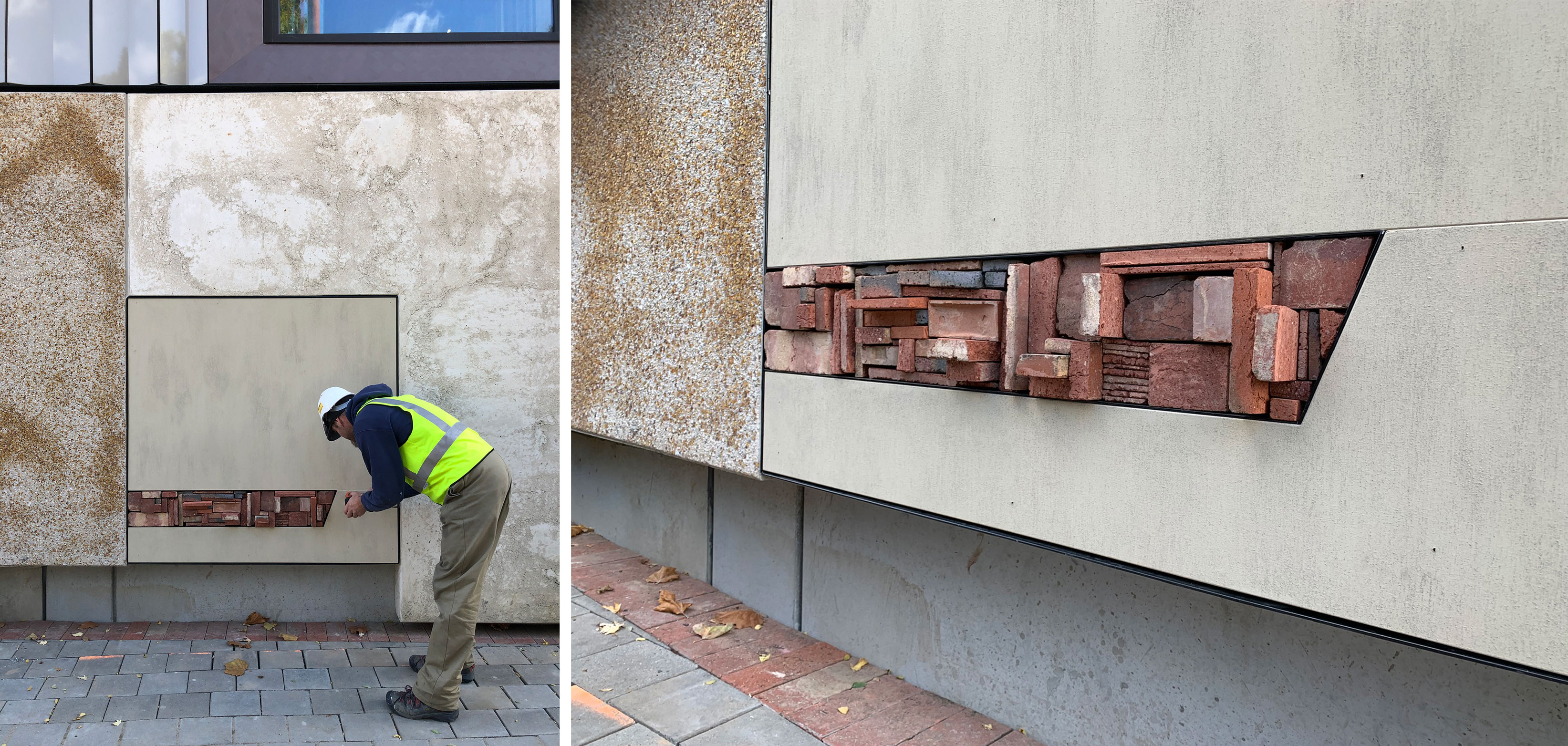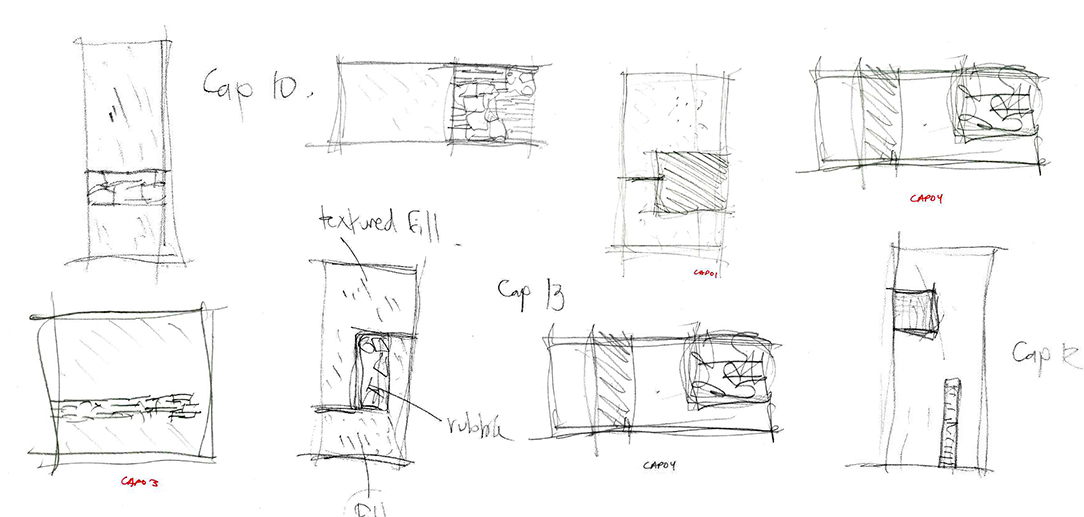 Conceptual sketches investigating panel layouts for recycled materials salvaged from site.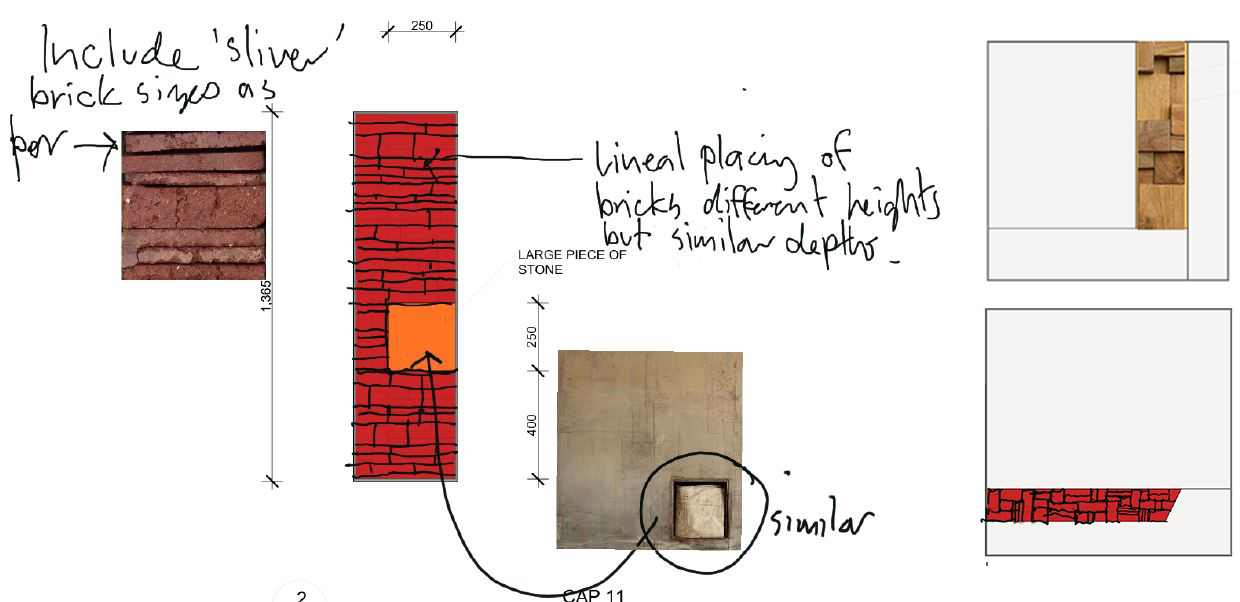 Conceptual development of panel designs.
We have been very much inspired by Eduardo Chillida's sculptural approach and appreciation of space, Rosalie Gascoigne's stripped back collages incorporating recycled materials. This approach allows enough 'calm' and pause surrounding the display 'inserts' to enable the nature of their materiality to be fully appreciated.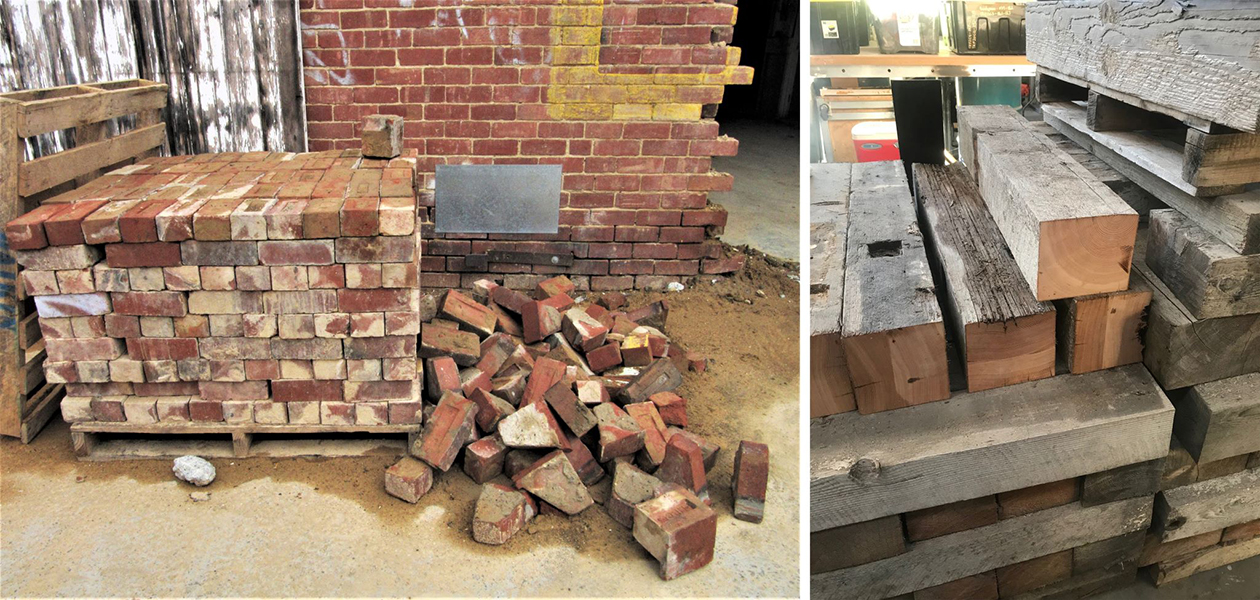 Materials recycled from the site and reused throughout the venue.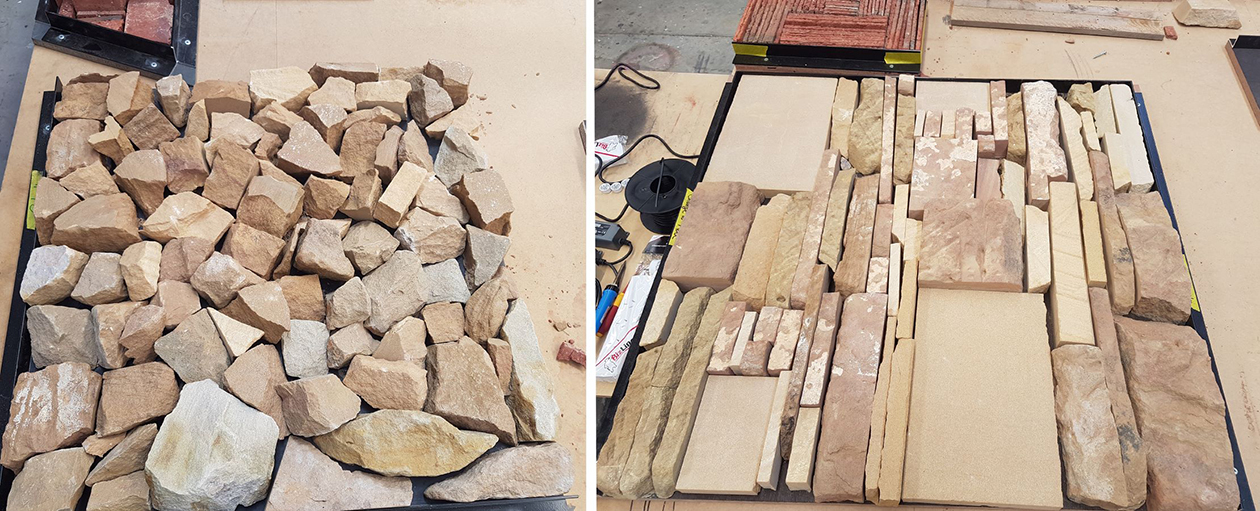 Images by Elvio Brianese and Rosalyn Bermudez
The Hedberg project is a design collaboration with WOHA architects. For more on the project, click on this link.