LIMINAL ARCHITECTURE | Ministers visit site of the new Glenorchy Health Centre
Posted 24 November 2016
We are pleased to announce that construction is in full swing on the new Health Centre in Glenorchy, and to mark the event, The Honourable Michael Ferguson MP and Matthew Groom MP braved the surly weather to witness the beginnings of this new contribution to the community.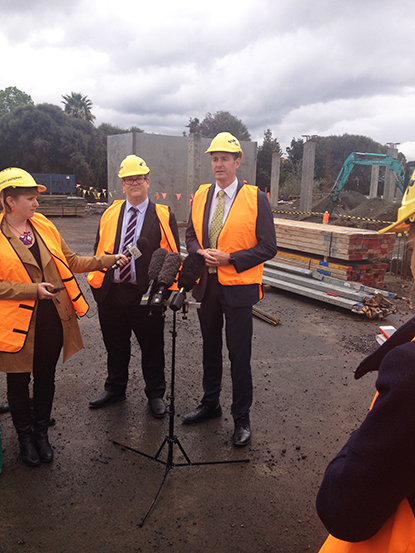 The new Health Centre will be a galvanising development for the community, providing much needed services across the continuum of care, putting less pressure on our hospitals. Liminal Architecture with DesignInc have collaborated with the Department of Health and Human Services, health and community stakeholders, clinical users and Statutory authorities to deliver the community-centred hub. The centre caters for multidisciplinary team-based care providing services and an environment with a strong focus and emphasis on the client.
Underlying the architecture is the design team's philosophy that health care facilities need to be designed to not only support and facilitate state-of-the-art medicine and technology, patient safety and quality patient care, but to also embrace the patient, family and caregivers in a socially supportive, therapeutic environment.
On site yesterday, Health minister Michael Ferguson provided an update on the progress of construction, which is expected to be completed by December 2017.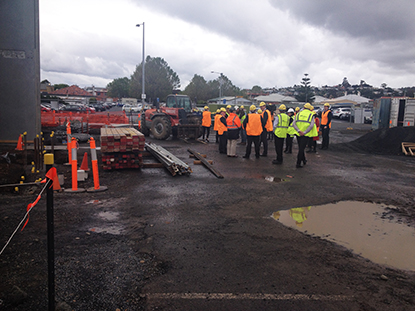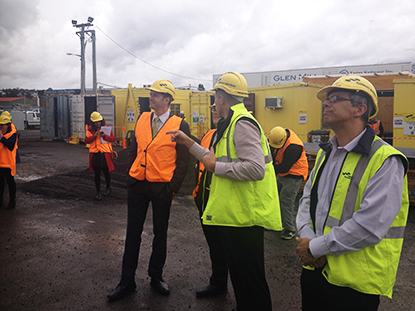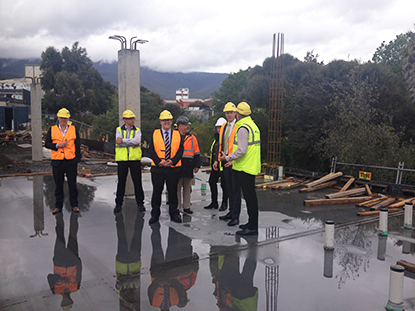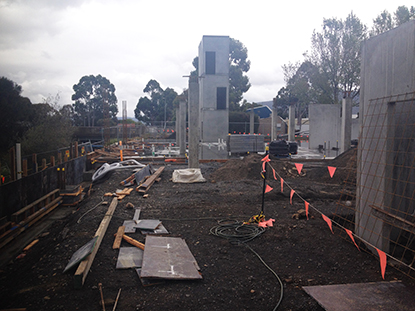 Architecturally the building will respond to its context through the recognition of a civic edge along Main Road, Glenorchy, its natural edge facing Humphreys Rivulet, the existing established trees along Barry Street and the edge that faces the residential area that populates the foothills of Kunanyi. This will be done through the way plinths to the building are formed, the materials selected, the roof profile, the axis and circulation patterns and the carving and eroding of form. These architectural devices are influenced by the desire for the development to grow out of its unique place.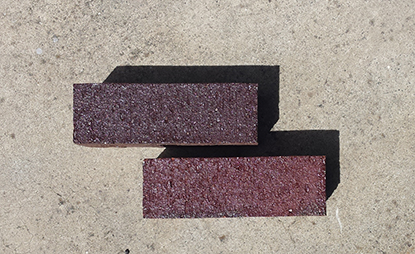 The shell of the new integrated health care centre will be predominantly made from custom brickwork developed with the Tasmanian manufacturing arm of Austral bricks. Brick has been selected as the main cladding material as it connects strongly with the former Child Health Association built in 1941 and the civic and residential buildings in its proximity. Liminal has been collaborating closely with Austral for the last 18 months looking at producing a unique, carbon neutral brick that responds to the vibrancy and diversity of the precinct.
Photos Andrew Grimsdale