LIMINAL ARCHITECTURE | Spain calls!
Posted 8 May 2019
Liminal is a double award-winner for the global Architecture MasterPrize Awards. As a result, the Studio has been invited to the gala ceremony at the Guggenheim Museum in Bilbao to collect the two significant awards.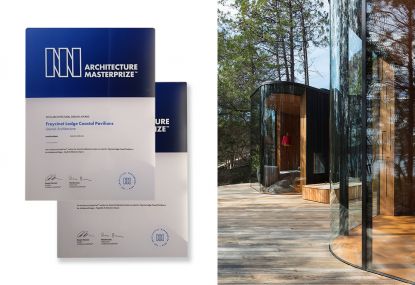 The international jury recognised our design for the Coastal Pavilions at Freycinet Lodge in two categories, for Hospitality Architecture and Small Architecture. These eminent awards will line up alongside the many others the project has gained so far in many diverse categories, from tourism to the use of innovative materials to sustainability.
The Architecture MasterPrize is an award program that advances the appreciation of quality architectural design worldwide. Award winners represent the best and most cutting-edge designs, where teams push the boundaries, set new standards and turn ordinary into truly extraordinary. We are thrilled to receive this recognition among incredible company.
The ceremony will take place in October.
Read more about the awards.
Read more about the project: