LIMINAL ARCHITECTURE | Coastal Pavilions Still Soar
Posted 25 May 2019
The Coastal Pavilions continue to catch the critical eye of international industry jurors – this time it's those judging the 2019 INDE.Awards.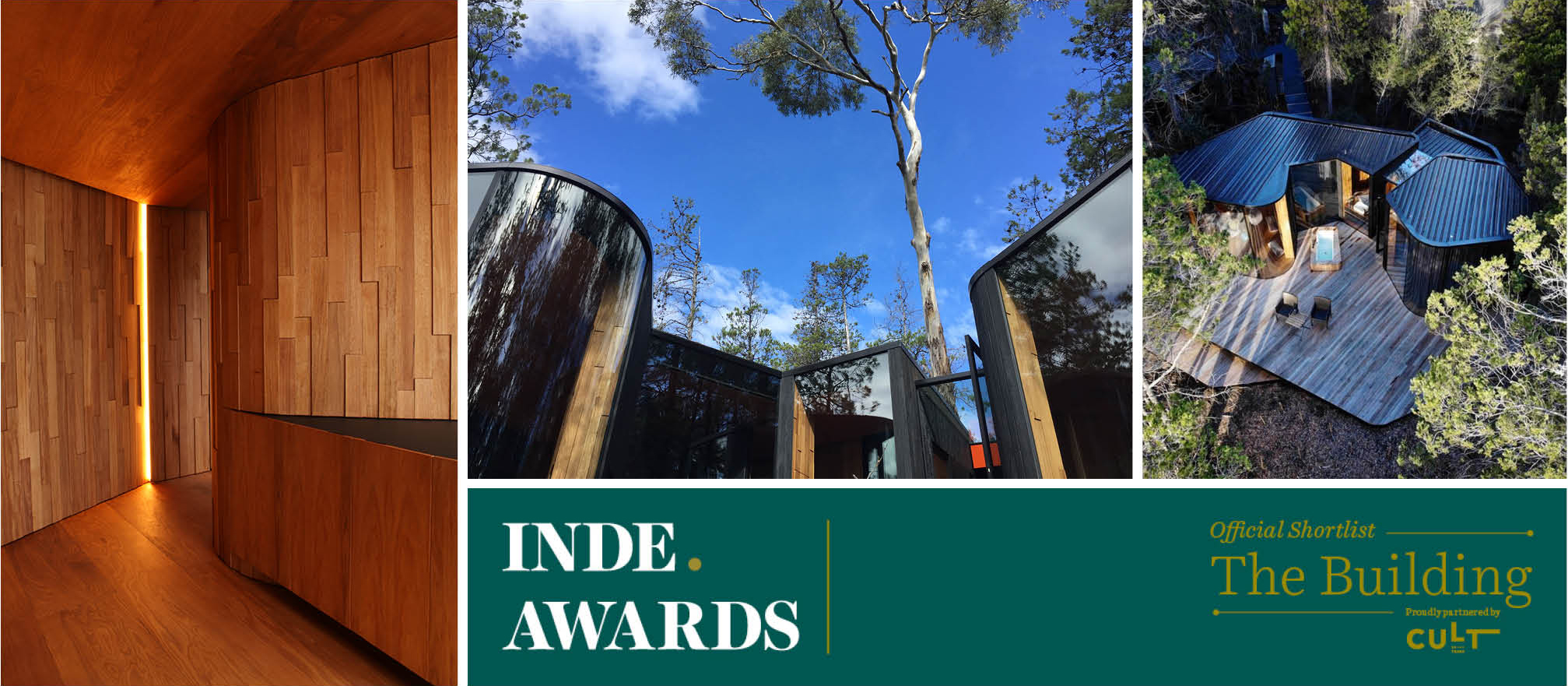 Project images by Peta Heffernan | Aerial by RACT
Liminal's design has been shortlisted by the 15 internationally-recognised judges among hundreds of entries from 14 countries across the Indo-Pacific region.
The nine-pavilion project for RACT Destinations is one of 12 shortlisted for The Building award, given to "the project that marks a new direction in the future of architecture, as well as its capacity to respond to its local place and culture".
The winners will be announced at a ceremony at the Melbourne Museum on June 21.
Read more about the awards here and the project here.