LIMINAL ARCHITECTURE | playtime!
Posted 24 November 2021
An A+ for spontaneous joy and adventure!
Together with our collaborators Inspiring Place, we're celebrating the opening of the Dominic College K-2 outdoor nature play area.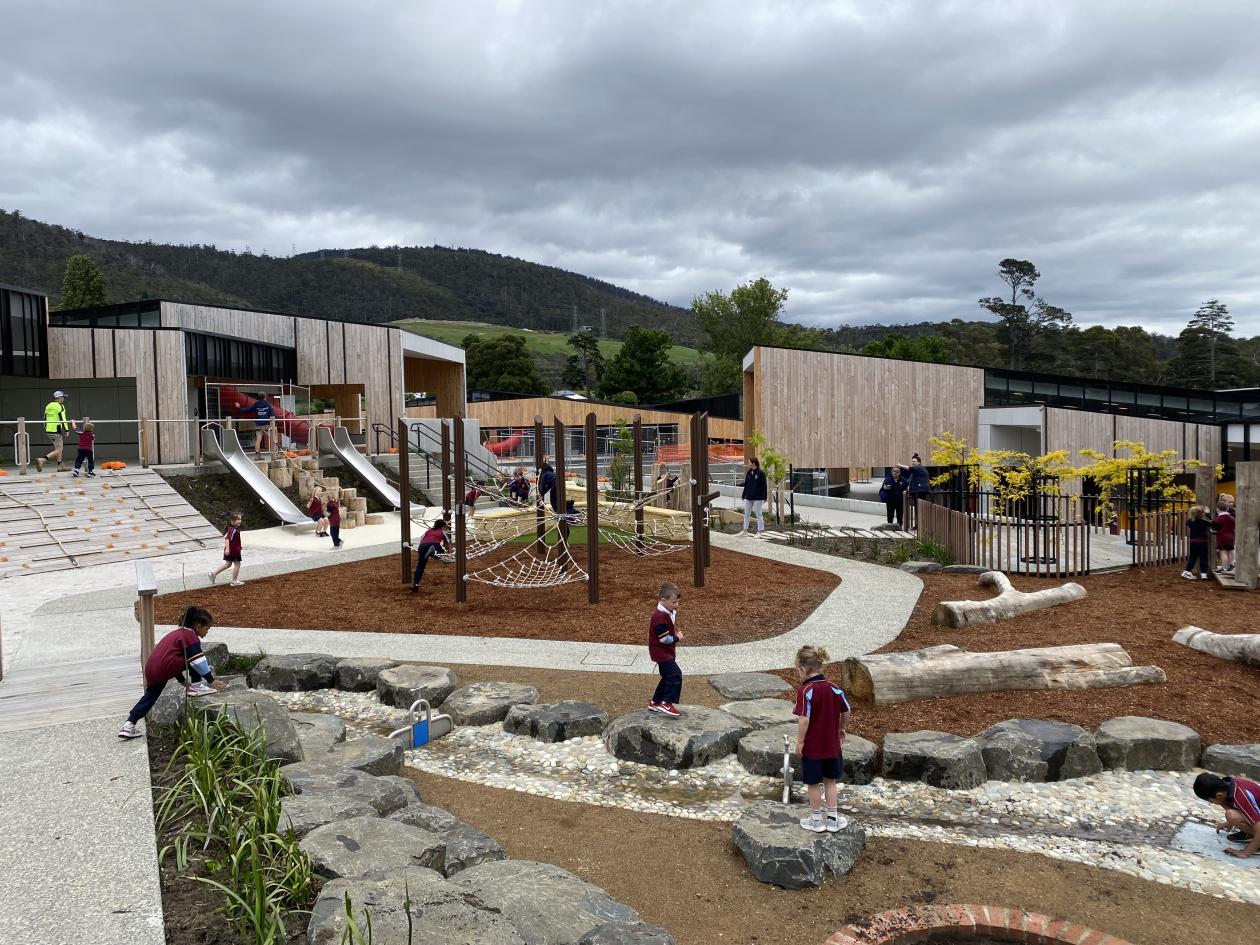 LIMINAL Architecture design for Dominic College Kindergarten - Year 2 Precinct. Nature play area design in collaboration with Inspiring Place. Image: Courtesy Dominic College.
Connection to nature and each other lie at the heart of the learning experience at Dominic College. This approach inspired the conceptual drivers for the LIMINAL Architecture precinct design.
The nature play area delivers an endlessly dynamic and engaging environment that heightens imagination and collaborative learning opportunities.
Read more about the Dominic College Kindergarten - Year 2 Precinct development here.