LIMINAL ARCHITECTURE | receives top honours for Public Architecture
Posted 21 June 2013
Liminal Architecture was the winner of the prestigious Alan C Walker Award for Public Architecture at the Australian Institute of Architects 2013 Tasmanian Architecture Awards. The Bridgewater LINC and tagari lia Child and Family Centre, received the award for its exemplary integration into the local community.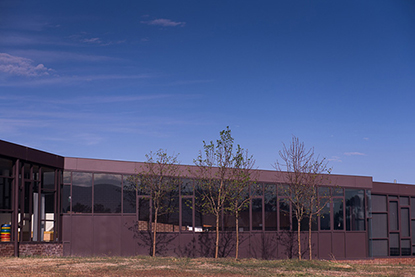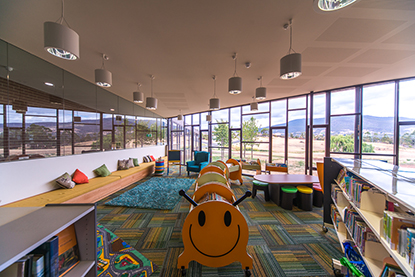 The project carefully unifies three service providers, reconciling at times conflicting requirements. The planning makes a distinction between open and controlled aspects of the functioning of the building and subtly addresses issues of privacy and security. Marking the edge between the civic and the suburban, the building form responds to its context through shifts of scale, materiality and texture, transitioning from the commercial to the domestic. Sustainability is addressed through form, materiality and servicing. A nature-based children's play area and a 'bush tucker' garden are integral to indoor–outdoor connections facilitating spontaneity and outdoor learning, encouraging curiosity and endless variations of play. Garden beds and trees create quality outdoor spaces for all to enjoy.
The jury states, "An exhaustive community consultation process had engendered local ownership and the completed project has truly been a catalyst for social connectedness in what is a demographically disadvantaged municipality."
See the full list of award winners here.