Bridgewater LINC and Child and Family Centre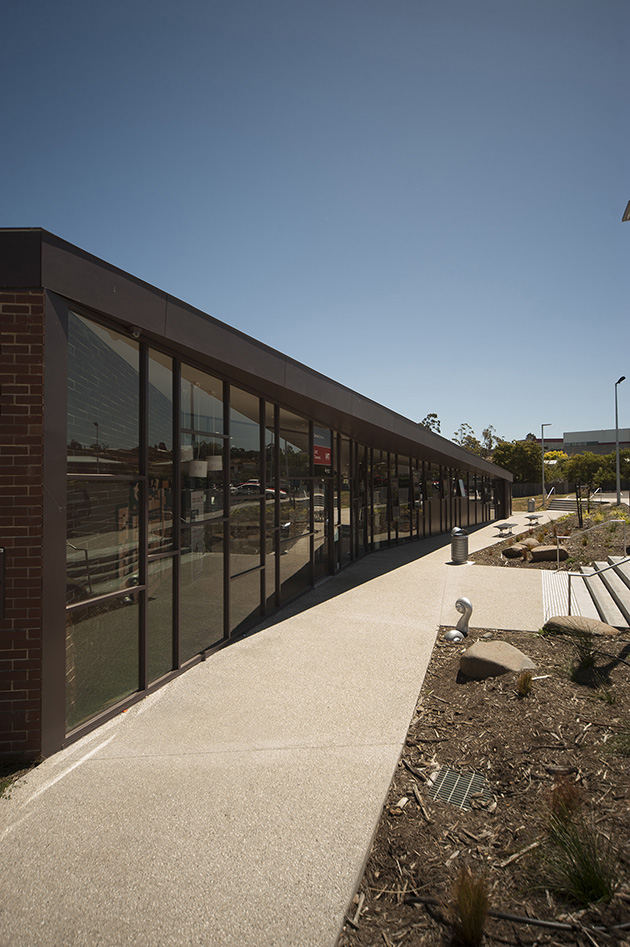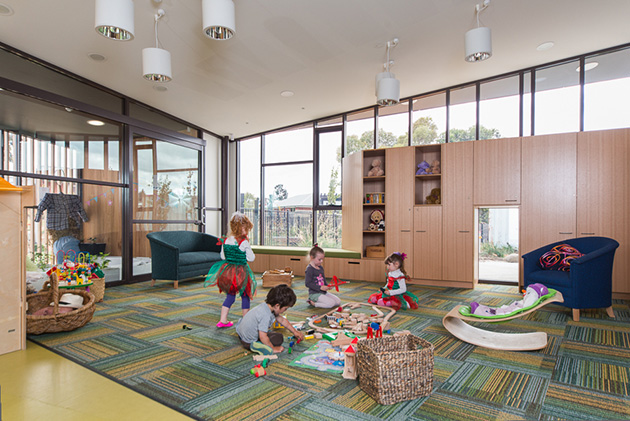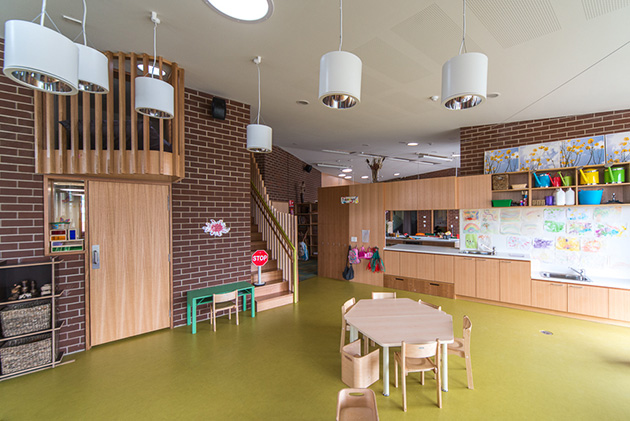 Photography by Jonathan Wherrett.
The Alan C Walker award for Public Architecture, 2013
Jury Citation
The Bridgewater LINC and Child and Family Centre is exemplary in demonstrating the synergy possible when different facilities are drawn together under a single roof – in this instance, a library, Service Tasmania shopfront, and child and family centre. An exhaustive community consultation process has engendered local ownership, and the completed project has truly been a catalyst for social connectedness in what is a demographically disadvantaged municipality. The architecture supports a well-developed brief driven by an ambitious public client.
The folded building form sits within an undulating topography, its brick exterior resonating beautifully with the brick suburban context that it looks onto. The handling of scale is masterful, creating both a strong civic quality and a domestic friendliness. The construction and detailing are appropriately robust. Varied and delightful spaces have been created internally with a restrained material and colour palette. The spaces relate easily and the wayfinding is intuitive. The building is a successful workplace, and has become a genuine community focus – its facilities are well-patronised with the largest increase in LINC membership in the state since its opening.