LIMINAL STUDIO | designs trophy for Theatre Awards
Posted 27 February 2015
We're excited to see the final result for the trophy we designed for the inaugural Tasmanian Theatre Awards which will be presented to the winners this Saturday.
Keeping in line with the theatrical theme, the trophy draws on spatial elements used to create theatrical space.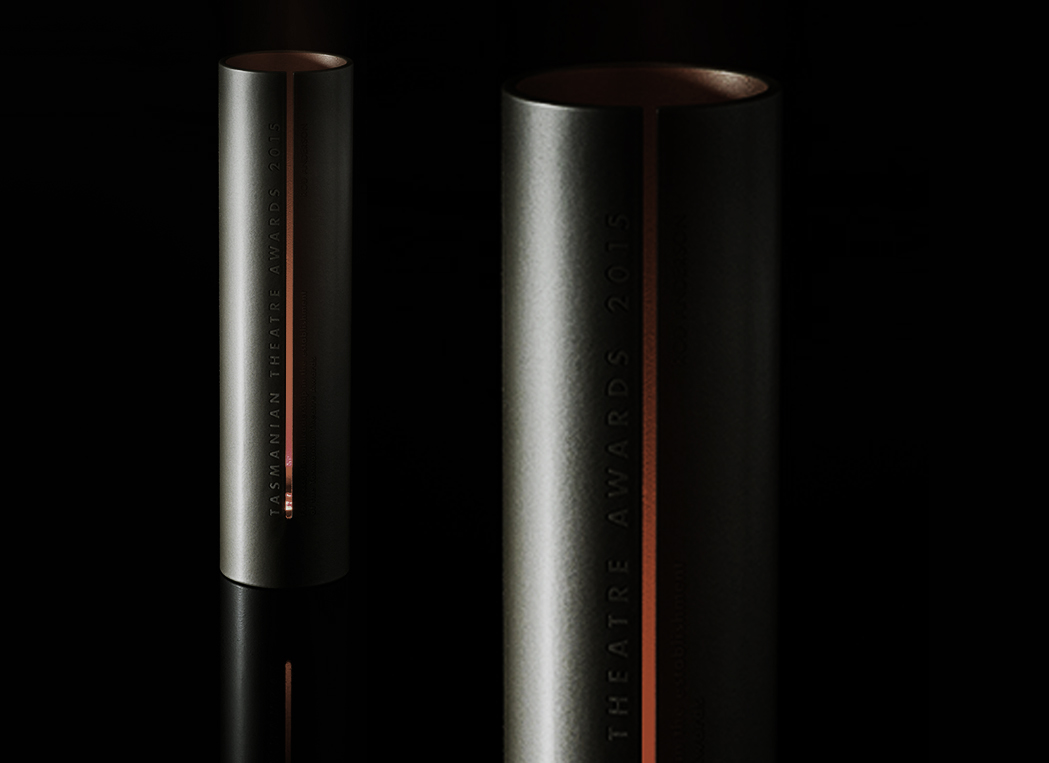 The trophy illuminates from within a metallic bronze coloured powdercoated aluminium tube, as each trophy is symbolic of the shining talent they are awarded to. A fine slit in the aluminium narrows and intensifies the light, along which the names are engraved.
Purchase tickets to the inaugural theatrical event here.
The full list of nominees is here.