Dominic College Chapel, Glenorchy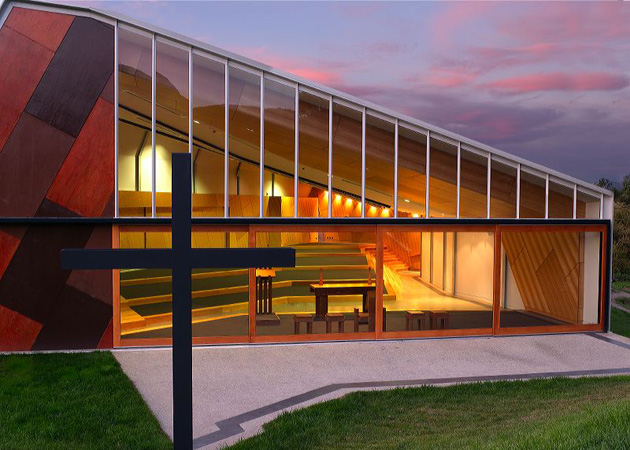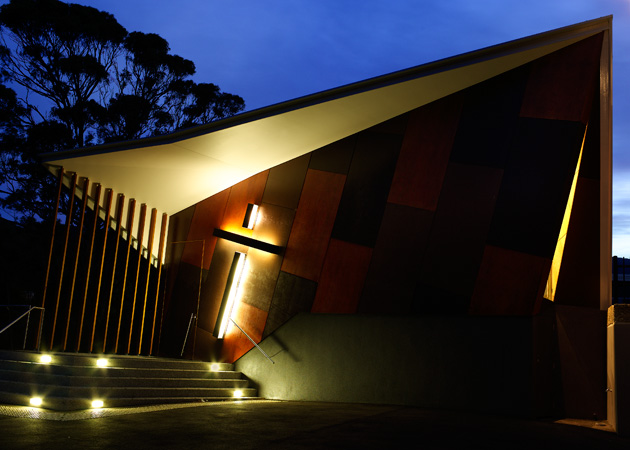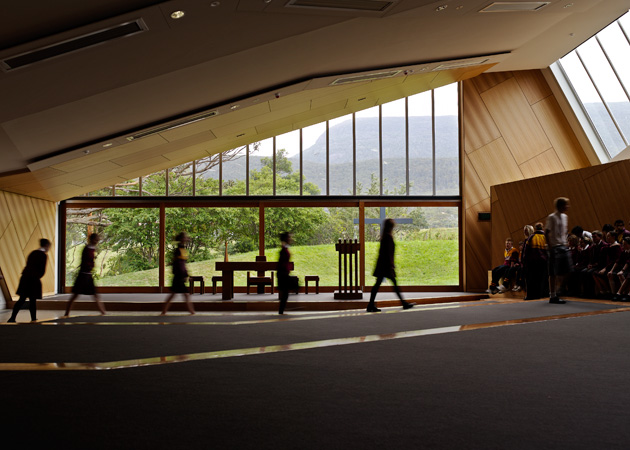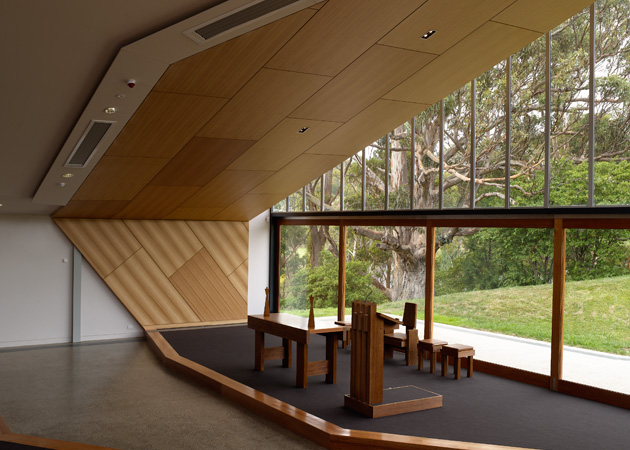 Photography by Peter Whyte
Dominic College Chapel is a place for togetherness, a contemporary and flexible space for spiritual education and worship. It has become a cultural building of significance for the school and wider community.
Intricately blended into its natural environment and school community, the new structure acknowledges the previous Chapel's footprint and affords a stunning view to Mount Wellington.
A wayfinding mechanism via a processional path leads the congregation to a cross on the grassy terrain between the chapel and mountain backdrop.
Jury Citation:
'The Dominic College Chapel shared the award for Public Architecture and was additionally honoured with the Colorbond Steel Award for excellence and the innovative use of steel in architectural design, impressing the jury with its "refined use of steel corrugated sheet cladding to create a robust and innovative envelope.
Mount Wellington forms the altar backdrop of the building's second chapel, with its profile reflected in a dramatic glass wall. Sliding doors on the third and fourth chapels fold away for an intimate service in a landscaped ampitheatre or to support a service for 1000, using the adjacent courts as seating space and the chapel terrace as the altar.
The college chapel is a superb and uplifting building. Its asymmetry beautifully balances the playful informality of the young students with the traditions of a chapel, providing a contemporary space for spiritual education and worship.'
Tasmanian Architecture Awards 2010, John Lee Archer Triennial Prize for Public Buildings
A full list of awards can be viewed here.
T +613 6231 0166
contact@liminalstudio.com.au


palawa country
100 New Town Road | nipaluna New Town | lutruwita Tasmania | 7008
wurundjeri country
Level 2 GPO Building 350 Bourke Street |
naarm Melbourne | Victoria | 3000