Woodbridge Residence, Woodbridge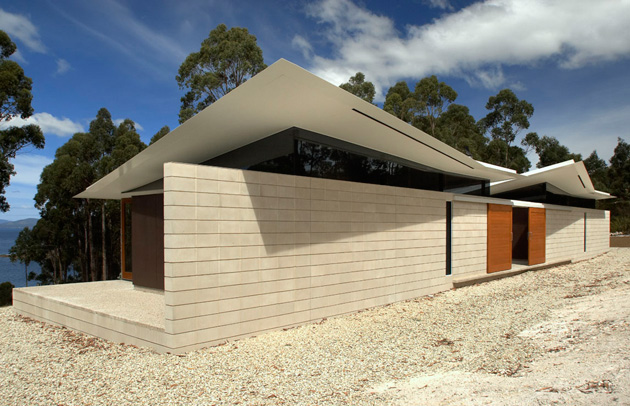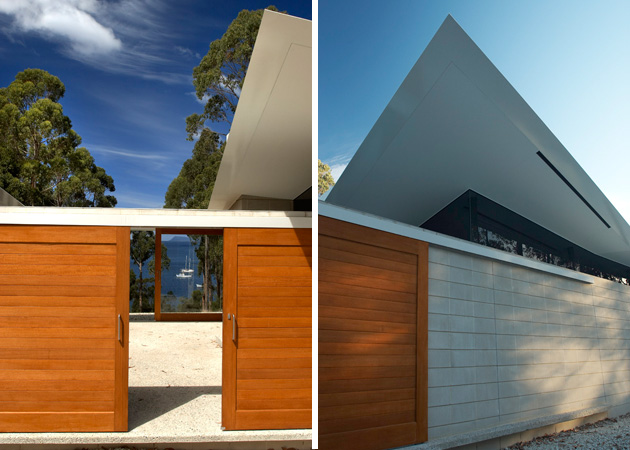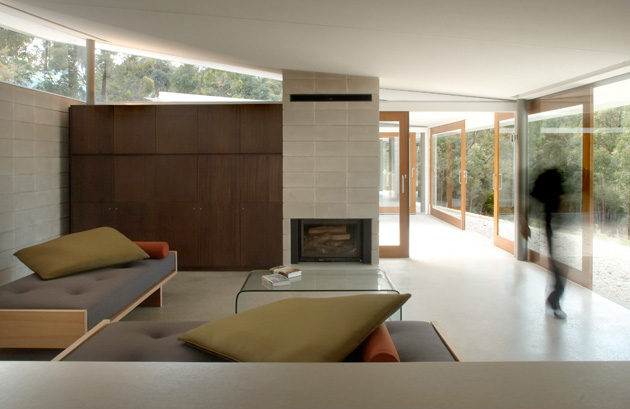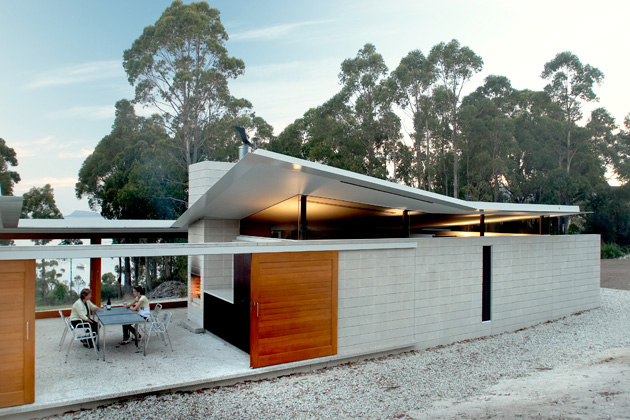 Photography by Peter Whyte
RAIA Residential - New Houses Award 2006
RAIA James Blackburn Triennial Prize for Residential Architecture 2009
Jury Citation:
The Woodbridge Residence by Liminal Spaces is an outstanding example of complex and sophisticated residential architecture disguised in a simple, subtle package.
Its modest size belies the depth and layering of meaning imbedded within the design, and is testament to the relationships between the architect and the client, the client and the site, and the house and its environment.
In the arrangement of spaces, and the alignment and positioning of walls, screens, openings, and glazing, the architect has successfully expressed the client's memory of childhood outdoor living experiences, and the adult desire for privacy and retreat.
The architects have resolved the often conflicting requirements of siting and outlook with the need to respond to environmental conditions. The lifting of the roof edge towards the northern sun to allow warmth and light, the low profile of the roof with wide overhangs to shade the walls and glazing, are lyrical expressions of this considerate design.
Overall, a delightful and instructional example of consummate residential architecture.