LIMINAL ARCHITECTURE | in The Mercury
Posted 10 June 2022
The Hedberg featured in The Mercury.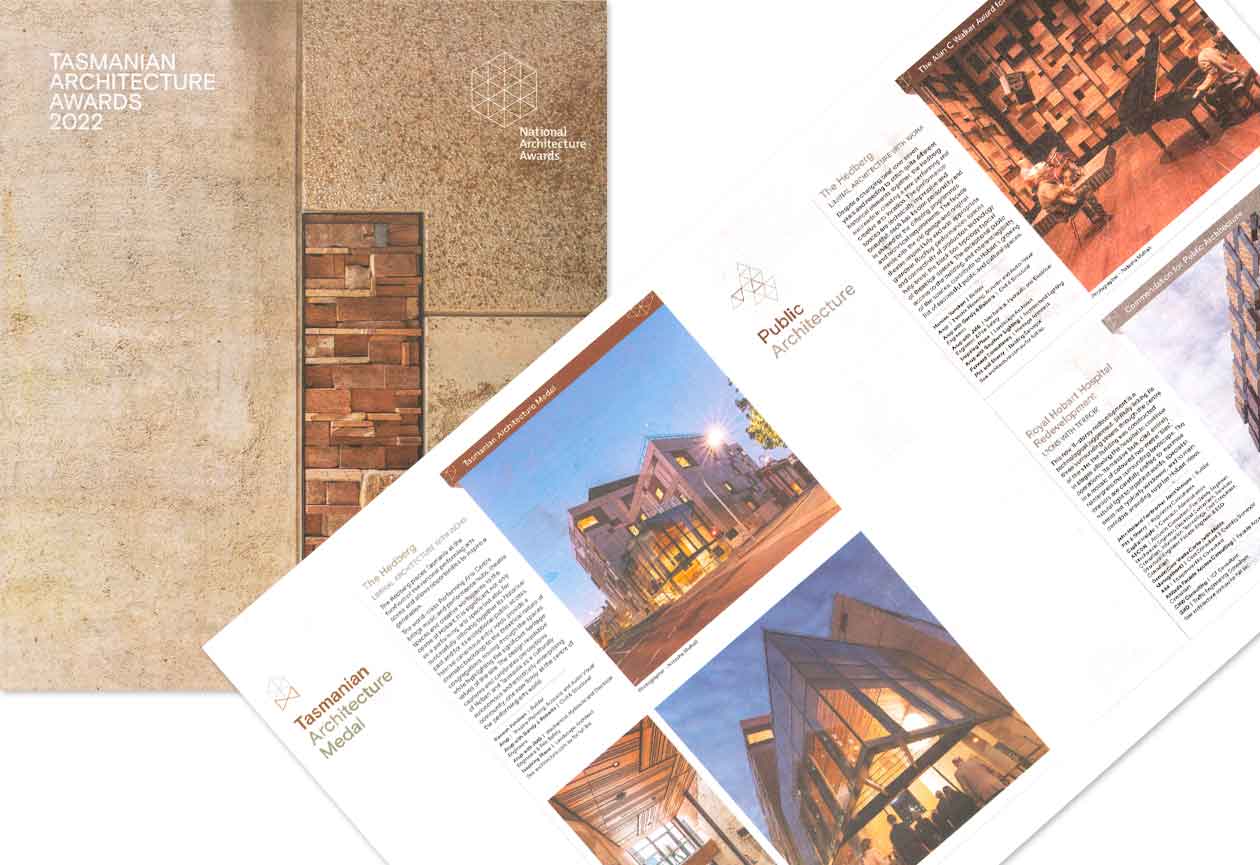 The Australian Institute of Architects Tasmanian Chapter Awards for 2022 showcase The Hedberg by LIMINAL Studio with WOHA as recipient of the Tasmanian Architecture Medal, Alan C Walker Award for Public Architecture, Dirk Bolt Award for Urban Design, Ray Sharrington Smith Award for Heritage, and Alexander North Award for Interior Architecture.
Read about The Hedberg in the Mercury brochure here.
Read the jury citations here.
Read more about The Hedberg here.