LIMINAL ARCHITECTURE | Featured in Calm Down Recreational Architecture
Posted 10 January 2020
Calm Down. Recreational Architecture is a Deutscher Architektur Verlag publication, issued in 2019.
Our Coastal Pavilions are one of 30 projects featured, all with a focus on rejuvenation, contemplation and natural surrounds.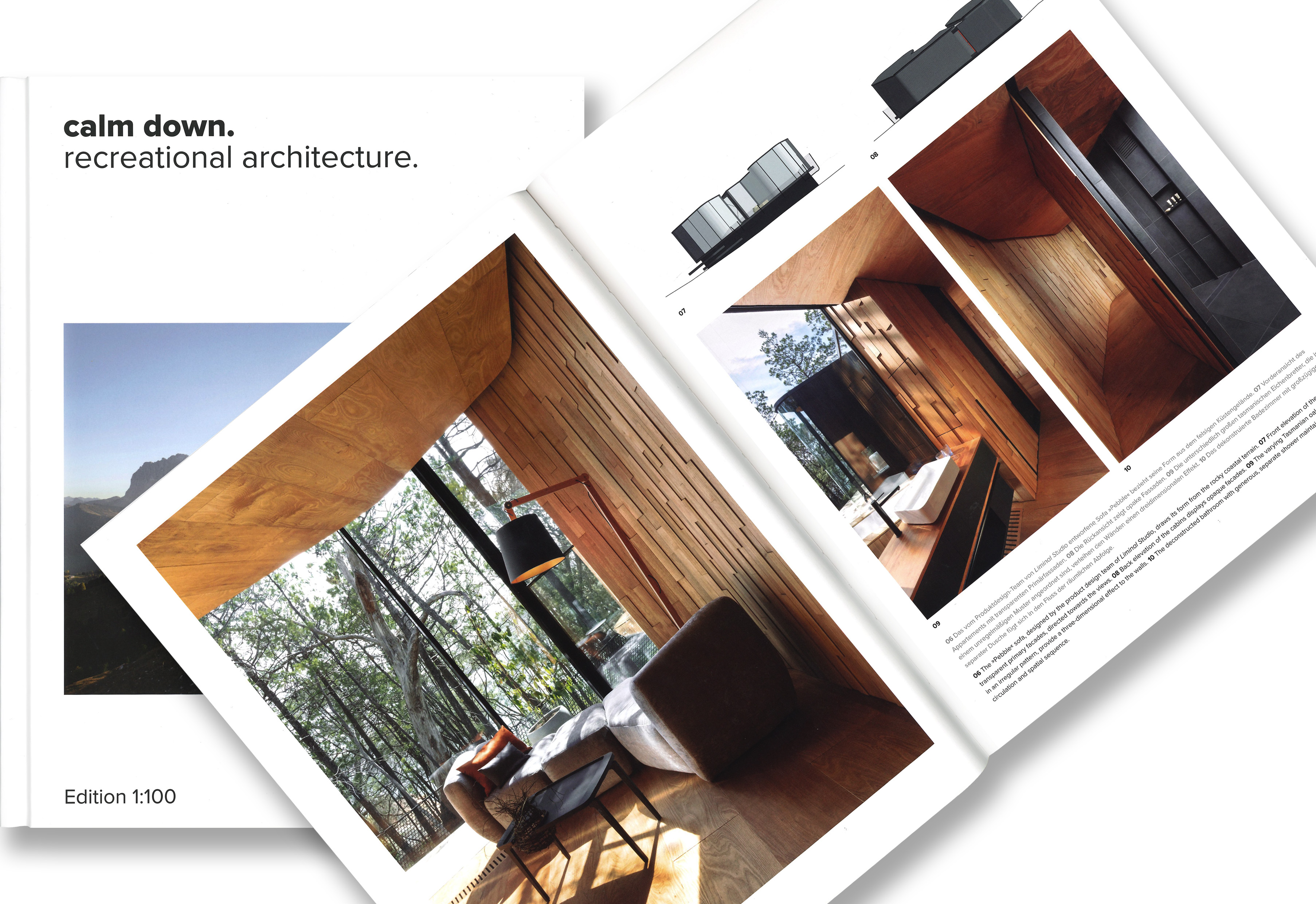 According to the publishers, this volume is intended to display a selection of projects, that have helped create harmony between architecture and the human body, initiating and inciting a sense of recovery with their structural and material impact. Designs in this field have drawn abstracts from traditional constructions as well as modern spatial structures. Architecture creates the framework for relaxation and activation that shape spaces to provide strength while enabling the mind to escape and reinvigorate.
More information on the Coastal Pavilions here
More information on Calm Down. Recreational Architecture here