LIMINAL STUDIO | Diversity in projects, platforms and people; Liminal Studio featured in 40° South
Posted 25 June 2018
Freelance writer Carol Freeman, for iconic Tasmanian journal 40° South, showcases Liminal's breadth of work and reach, stemming from a team of like-minded individuals sharing a common collaborative goal.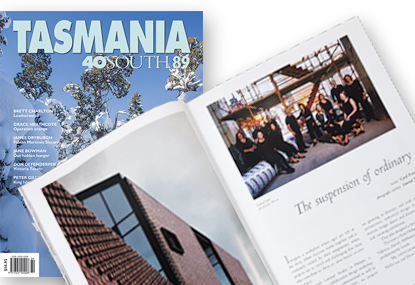 Titled The suspension of ordinary, Freeman investigates not only the uniquely broad range of Liminal's projects, but also what it takes for a studio to step out of conventional boundaries and redefine conceptions of design.
To read the full article, click here.