LIMINAL ARCHITECTURE | Architecture Australia features the Coastal Pavilions in their latest issue
Posted 6 February 2019
"Generous and spirited", full of "considered and beautiful details", the Freycinet Lodge Coastal Pavilions have been featured in the January/February issue of Architecture Australia.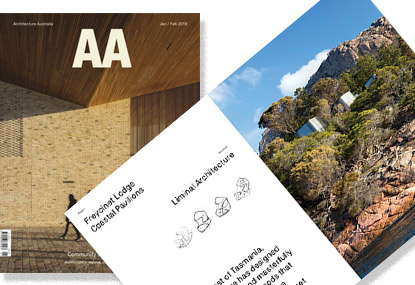 To read the full article written by Hobart-based architect Genevieve Lilley, click here.
Originally published in Architecture Australia January/February 2019: architectureau.com/magazines/architecture-australia
Read more about the Coastal Pavilions here.