LIMINAL STUDIO | Women in Design 2016 Event: Collaboration
Posted 10 July 2016
We're looking forward to seeing Liminal's Peta Heffernan sharing the stage with fantastic talent for the 2016 Women in Design Colloquium hosted by Design Tasmania.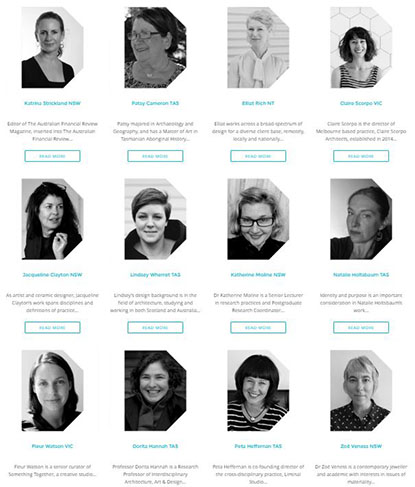 Joining Peta will be Katrina Strickland NSW, Patsy Cameron TAS, Elliat Rich NT, Claire Scorpo VIC, Jacqueline Clayton NSW, Lindsey Wherret TAS, Katherine Moline NSW, Natalie Holtsbaum TAS, Fleur Watson VIC, Dorita Hannah TAS and Zoë Veness NSW.
With Pippa Dickson at the helm, see why design matters and how collaborative approaches can make a difference. For further details and ticket sales go to Women in Design.