LIMINAL STUDIO | Women in Design 2016 Kickoff
Posted 22 July 2016
Kicking off tonight with the Opening Exhibition at the Design Centre Tasmania in Launceston, the sold out Women in Design Colloquium will explore, dissect and question the role of design not only as a profession but as an inseparable part of our community.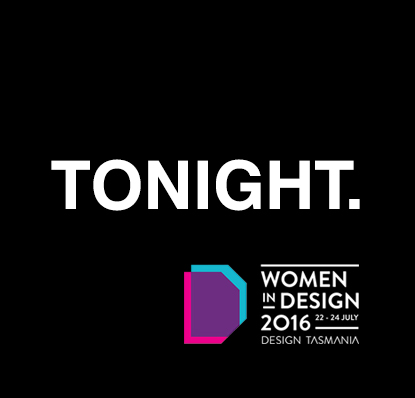 Through various talks and panel discussions over the three day event, significant women in the creative industry from throughout Australia will come together to bring to the forefront the benefits of a more collaborative and holistic approach as well as challenging all too often accepted boundaries within the field. Liminal is extremely excited that our very own Peta Heffernan will be contributing her insights to the topic on Sunday the 24th of July and look forward to the resonance of all the weekend's ideas within the team.
Programme details can be found here.