LIMINAL STUDIO | TedX in conversation
Posted 12 April 2022
Theo Kapodistrias from TedX Hobart joins LIMINAL for our April Creative Conversation.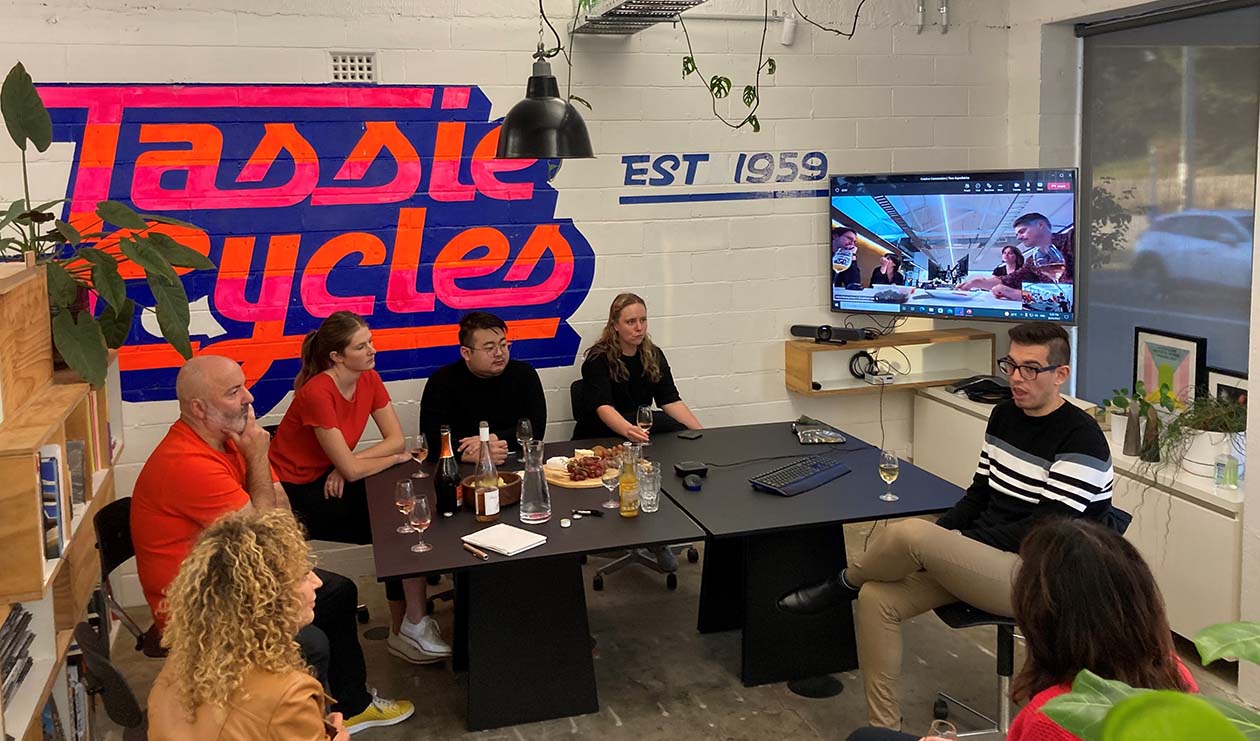 Image: LIMINAL Studio
The opportunity to think or perceive differently is always a welcome one at LIMINAL. There is nothing quite like that 'aha' moment when your world view tilts on its axis and new explorations and possibilities emerge triggered by a conversation.
We experienced that 'aha' moment last Friday night when Theo Kapodistrias came to visit as part of the Studio's Creative Conversations series.
Theo heads up TedX Hobart and is a communications trainer, advisor and keynote speaker.
TedX has a mission to uncover local ideas that can reach the world. At LIMINAL, we place our location at the top of the global map rather than at the bottom! We know place-based perspectives hold global relevance.
Like Theo and the team at TedX we believe in the power of ideas and storytelling and actively reach out to leading thinkers and innovators.
Our Creative Conversation with Theo followed the thread of diversity and how the TedX Hobart program goes about capturing a diversity of ideas, cultures and disciplines that all contribute to Hobart being part of a global conversation.
Highlighting diversity makes unseen connections visible and transforms to the fabric of community and culture, one that is constantly changing and evolving and enhanced by increasing our understanding of these connections.
We thank Theo and the TedX Hobart team for bringing new perspectives to the foreground so we can continue to participate and stay relevant in a global conversation.
We can't wait to see what new thinkers and innovators share their unique stories and perspectives during TedX 2023!
Read more about Theo Kapodistrias here.
Read more about TedX Hobart here.