LIMINAL STUDIO | curating Design Speaks
Posted 27 February 2023
Get ready to be challenged, inspired and transported beyond the conventional realm. From the 4th to 5th of March the Design Speaks Architecture Symposium will be held in Tasmania with LIMINAL's very own Peta Heffernan curating the program together with John Wardle.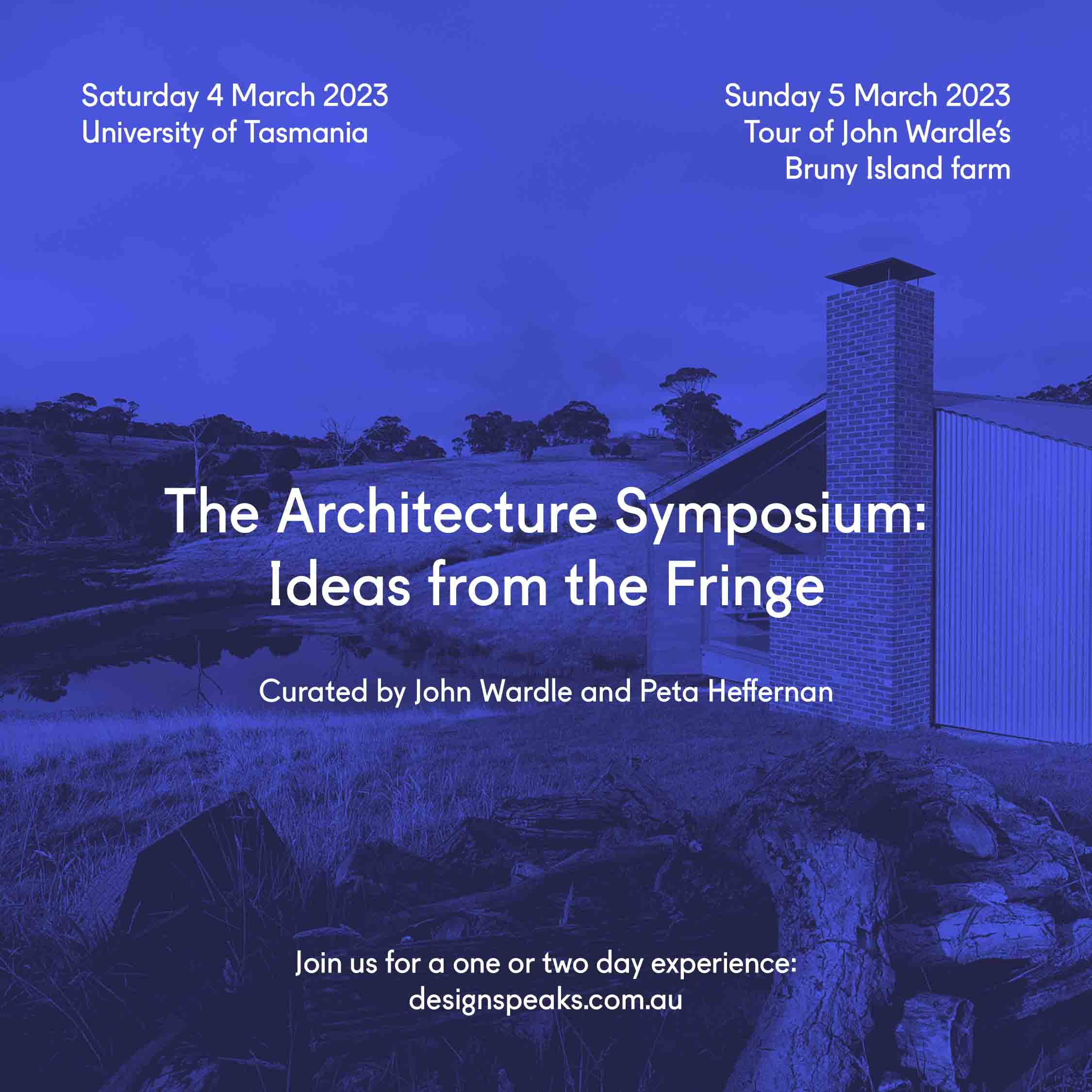 The Architecture Symposium theme is 'Ideas from the Fringe' and includes a weekend of thought-provoking exploration of how we can do things differently for the greater good, while in the Tasmanian landscape.
Join us examining the myriad benefits and challenges of thinking and acting on the 'fringe'. Our talented lineup of architects, designers and creative practitioners will share how operating outside convention expands their practice, enables authentic connection to place and provides inventive solutions.
With one week to go to purchase tickets, ensure you don't miss out!

Learn more about the program and how to book here.
Here you'll find our presenters.
More on the curators Peta Heffernan and John Wardle.
The Design Speaks series is presented by Architecture Media.