LIMINAL STUDIO | Are you our next Liminal?
Posted 15 March 2019
Liminal Studio is seeking talent in the form of an aspirational experienced registered architect and graduate of architecture who share our values and vision.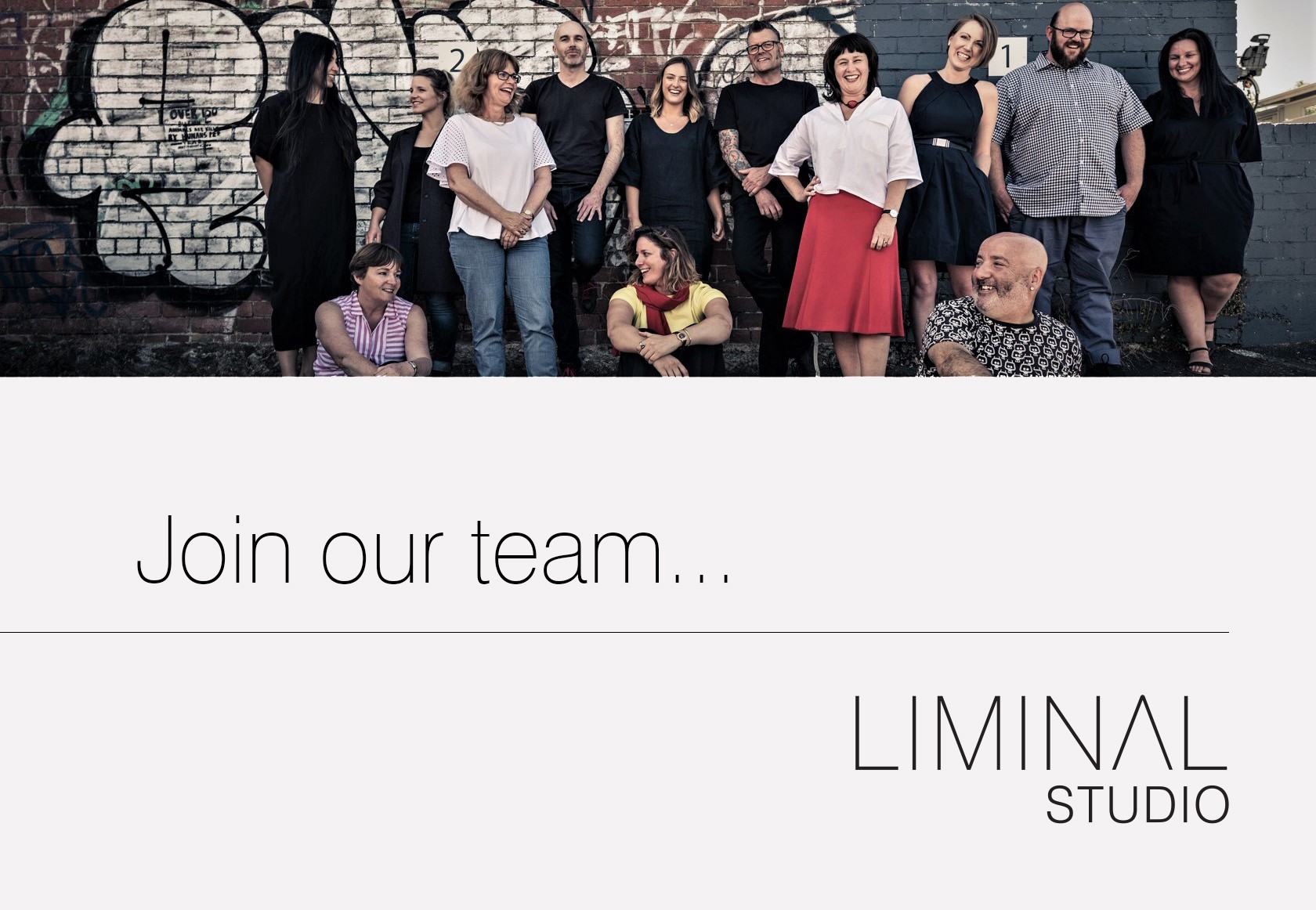 You are conceptual thinkers with outstanding design skills. You'll be curious and have diverse interests that inform your thinking. You are passionate – passionate enough to always strive to be better.
As the experienced architect, you are exceptional at running mid-level projects through all stages. You embrace and promote the benefits of collaborative exchange and ooze design rigour.
Your ability to resolve and coordinate complex outcomes, work with flair and lead documentation teams, with skill and to deadline is admirable.
You strive for excellence and always seek the best outcome rather than the easiest.
You ignite the minds of your team mates, thrive in a collaborative environment and know that an inspired, cohesive team will reap better outcomes than any one individual.
You have exceptional communication skills and at least ten years' experience.
Technically you have fine-tuned documentation skills, an eye for detail and extensive knowledge of 3D modelling and presentation software – competency in ArchiCAD and the Adobe Creative Suite a must; SketchUp, Rhino desirable.
As the graduate of architecture, you are creative and energised by challenges. You are eager to learn and give inspiration.
You know that problems exist to be creatively solved. You relish the prospect of not just working within a team but energising it.
Technically, you'll be off to a flying start with documentation, possess advanced 3D modelling skills and you'll be super-confident in Sketchup, Rhino, ArchiCAD and the Adobe Creative Suite.
If this sounds like you don't limit your career, Liminal it!
Email how you would fit Liminal and your résumé to: contact@liminalstudio.com.au.
Applications close Tuesday April 02, 2019.