LIMINAL STUDIO | Meet new Liminal, Ziggy
Posted 10 September 2020
Meet Ziggy, the newest edition to our Liminal team!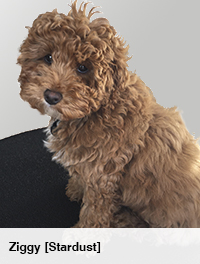 Image credit: Peta Heffernan
Taking our commitment to interdisciplinary work even further, to date we have crossed artforms and geographical boundaries and now we can add cross-species to our list!
Never one to take himself too seriously and always greeting visitors to the Studio with a generous spirit, Ziggy is a valued collaborator in the Studio. We may be biased but we think he embodies one of our most important values, that of beauty, perfectly.