LIMINAL SPACES | Dust shortlisted for IDEA 2019
Posted 18 September 2019
The design of Dust has been recognised by the Interior Design Excellence Awards in two categories - Event and Sustainability.
Liminal Spaces is mindful of the creation and manipulation of space offering opportunity for interaction, while using minimum resources for maximum impact.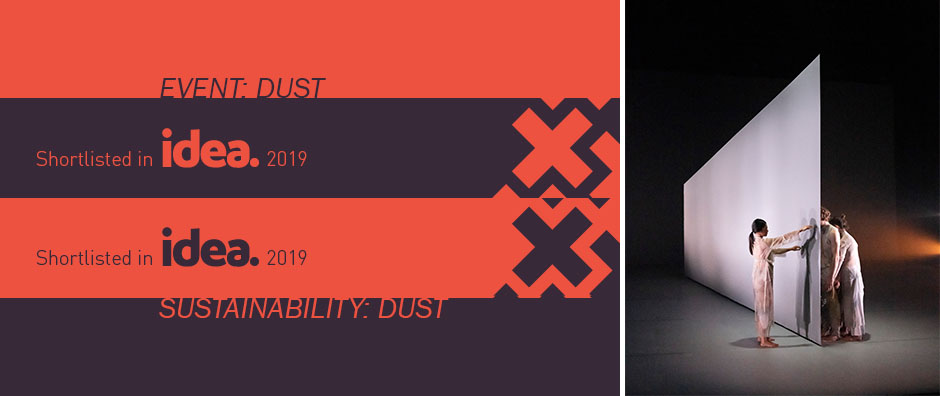 The approach to the creation of the set environment for the contemporary dance performance Dust is no different. Liminal collaborated with leading contemporary dance company Dancenorth for this innovative new work.
"Cohesive and fluid, [Dust] integrates movement and design beautifully."
Richard Watts, Performing ArtsHub.
The design allows space to be defined and unravelled through the dancers' interaction of a manipulatable installation.
The main spatial device is the "wall", an adjustable installation that at first appears as a monolithic barrier, but its modularity and fragmentation is revealed as layers are peeled, transforming it to suit the choreography. The deceivingly, minimal design plays a critical role in enriching and amplifying the narrative of the performance.
Dust has completed its national tour and will be touring internationally in 2020.
The winners, determined by a peer-based jury, will be announced in November at the IDEA Gala Party in Melbourne.
More on the project can be found here.
To view the full IDEA shortlist, click here for the sustainability shortlist; and here for the Event shortlist.
To view the full shortlist in all the IDEA categories, click here.