LIMINAL OBJECTS | Receives 2020 Australian Timber Design Award
Posted 4 December 2020
Put the champagne on ice, grab a glass and let's celebrate!
Described as 'elegant and beautifully thought through' by the jury, The Magic Box has won the Furniture and Joinery category of the 2020 Australian Timber Design Awards.
We share the win with our brilliant design collaborator, Van Tuil Design Studio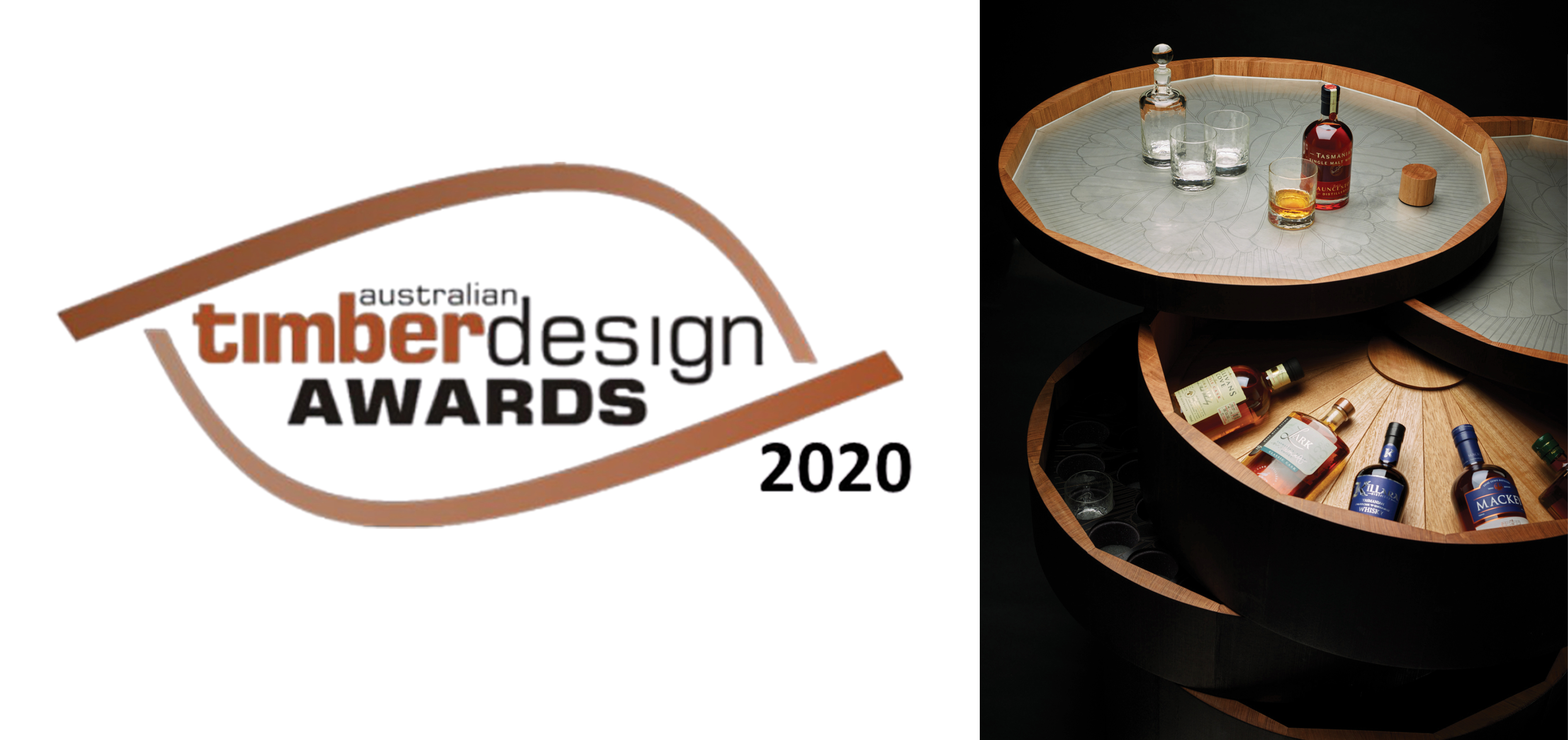 Congratulations to the finalists, thank you to the jury and sponsors and to the Australian Timber Design Awards. We appreciate your efforts in convening a competition and awards ceremony during these physically distanced times.
Thank you also to our project team and to the Department of Foreign Affairs and Trade for having the vision and understanding how quality design can promote culture.
This win is especially satisfying as it acknowledges the 'brains' as well as the beauty of The Magic Box through the conscious use of Tasmanian sustainable timbers. The selection of materials and process of charring achieves not only an aesthetically dramatic design but also communicates the origin of the piece, celebrates sustainability and provides an environmentally conscious transport solution.
More about The Magic Box can be found here.
More about the Australian Timber Design Awards can be found here.