LIMINAL OBJECTS | Winning international recognition
Posted 9 December 2019
muylatina (coming together) has won the Bronze Award in the Home Interior Products/Interior Furniture category of the 2019 European Product Design Awards.
The Awards celebrate talented international designers and design teams who aim to improve our daily lives with a practical and beautiful creation.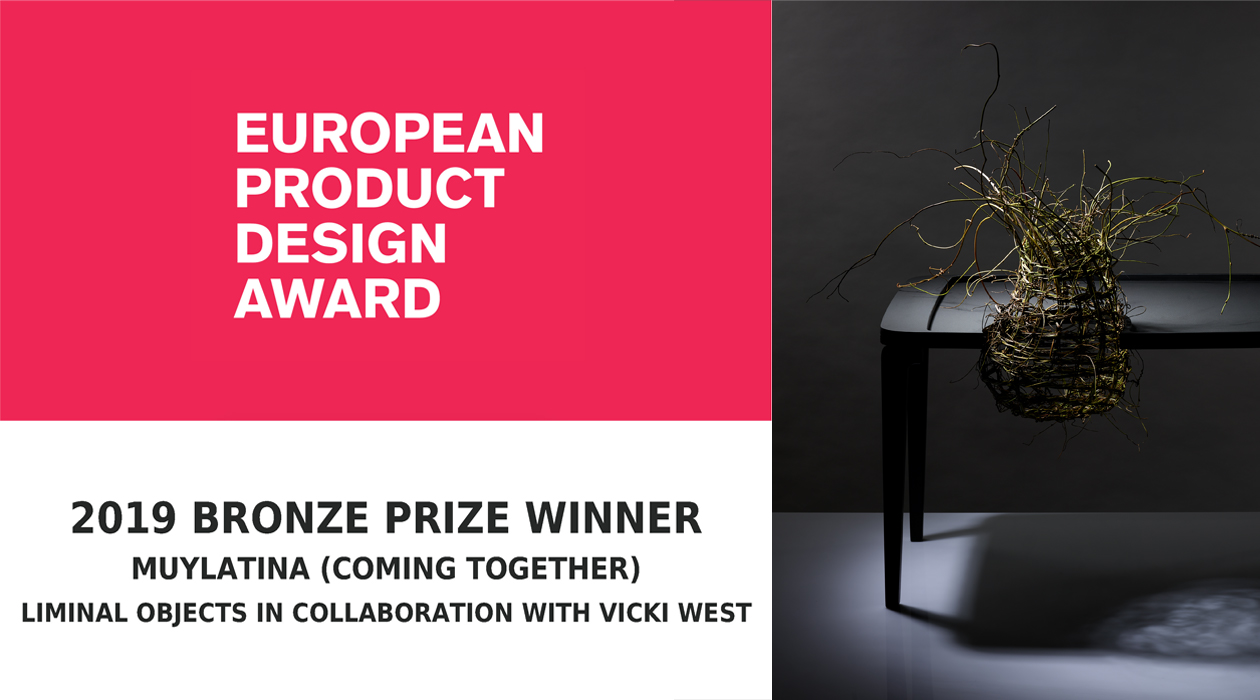 In a true 'coming together', the Awards attracted entries from over 75 countries in 2019.
muylatina stems from the desire to bring together 40,000 years of pakana culture and 21st century technology to create a collection that encourages people to gather and share, whether it be food, stories or each other's company; a celebration of human connection.
This collaboration with Vicki West and the pakana community pays homage to an age old craft, through the inclusion of the basket form, with each of the nine strands of Dodda vine used, symbolising the nine Aboriginal nations of Tasmania.
Read more about the European Product Design Awards 2019 here.
Read more about muylatina here.