LIMINAL ARCHITECTURE | Archaeology progress on the creative industries + performing arts site
Posted 24 October 2015
As the archaeology excavation progresses, more discoveries are made...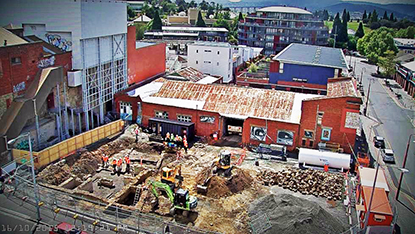 Discoveries over the last week include uncovering more of what used to be an 1840's warehouse turned rookery at the rear of the Shakespeare Hotel. The dig brings to the surface the hardships of life endured in this precinct of Hobart Town with the knowledge that 200 people used to live on this part of the site, proving extreme conditions for what was known as a slum area of Hobart, due to the low ground level and constant flooding of the Hobart Rivulet.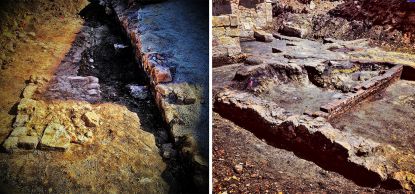 Next week will continue to uncover remnants of what used to be conjoined timber residences built in the 1830's starting to show in the left hand photo.
Other items uncovered included a marble bottle, patented by Hiram Codd, branded by the Weaver & Co cordial company in Hobart. The marble sealed the bottle through the force of the gas in the lemonade. To drink, the marble was pushed into the bottle where it was then held in place by lugs in the neck enabling drinking.
And a late 19th century clay smoking pipe…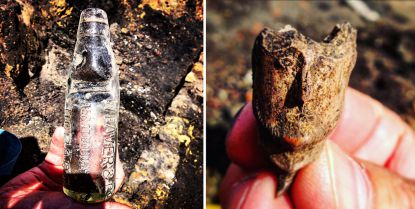 The Oregon trusses in the Hedberg Garage will be removed carefully and reused in the new development.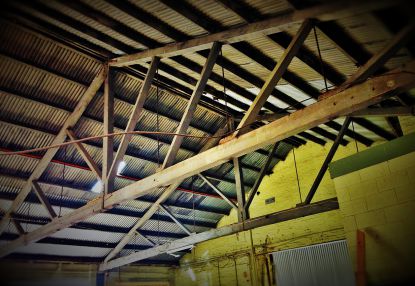 Reach the live webcam of the site here.