LIMINAL ARCHITECTURE | Coastal Pavilions awarded at the International Design Awards
Posted 12 April 2019
We are thrilled to have our sustainability and world-class design credentials recognized on the international stage for our Coastal Pavilions at Freycinet Lodge. We have been awarded two bronze medals for both the New Commercial Building and Sustainable Living/Green categories at the revered International Design Awards.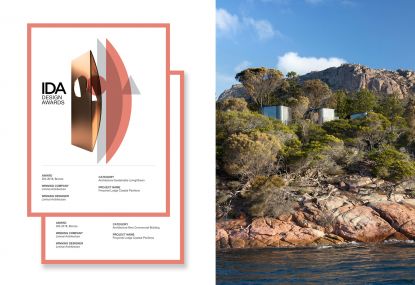 The International Design Awards (IDA) is one of the world's most prestigious design award programmes set up to celebrate and promote design visionaries across the creative disciplines, drawing attention to leading design worldwide. We are honoured to be recognized in this context. To have been awarded in two categories at the 12th IDA Design Awards is very special indeed!
Find out more about the International Design Awards.
Read more about our IDA bronze prize.
Find out more about the winning project.