LIMINAL ARCHITECTURE | Coastal Pavilions shortlisted for another global architecture award!
Posted 24 August 2018
The Coastal Pavilions have made it through to the final shortlist of the illustrious, Dezeen Awards 2018!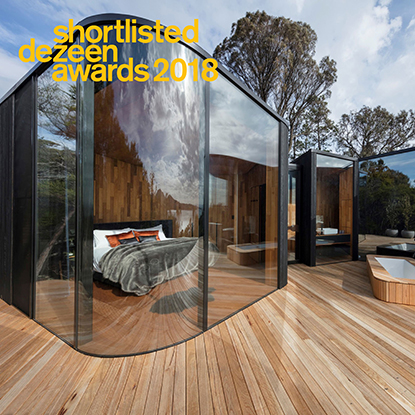 From the record breaking number of entry submissions worldwide, the 2018 shortlist has been narrowed down to just five projects under the Hospitality Building category. We are honoured to have the Freycinet Lodge Coastal Pavilions in the company of some amazing international heavyweights and local talent.
Winners will be announced on the 27th November at the Dezeen Awards 2018 ceremony in London.
See the complete Architecture Shortlist for the Dezeen Awards 2018 here.
Read more about the Freycinet Lodge Coastal Pavilions here.