LIMINAL ARCHITECTURE | Coastal Pavilions featured in Artichoke for the Eat Drink Awards 2018
Posted 28 November 2018
Artichoke's in-depth coverage of the results of this year's Eat Drink Design Awards features our Freycinet Lodge Coastal Pavilions in the Best Hotel Design category.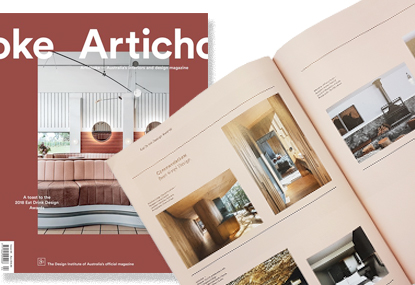 The Coastal Pavilions have been awarded a High Commendation for Best Hotel Design, one of only three other recipients in the category.
Read more about the Coastal Pavilions here.