LIMINAL ARCHITECTURE | Our Heady Italian Goal
Posted 5 July 2019
Liminal along with Snøhetta have submitted a significant, innovative design for a major football and entertainment precinct in the Italian city of Brescia which, at 200-240M €, is one of the largest investment proposals in the history of the city.
The project, co-ordinated by the newly-formed Centrum Stadia in Melbourne, will cover an area of 119,000 square metres and include the site of the existing stadium, Mario Rigamonti.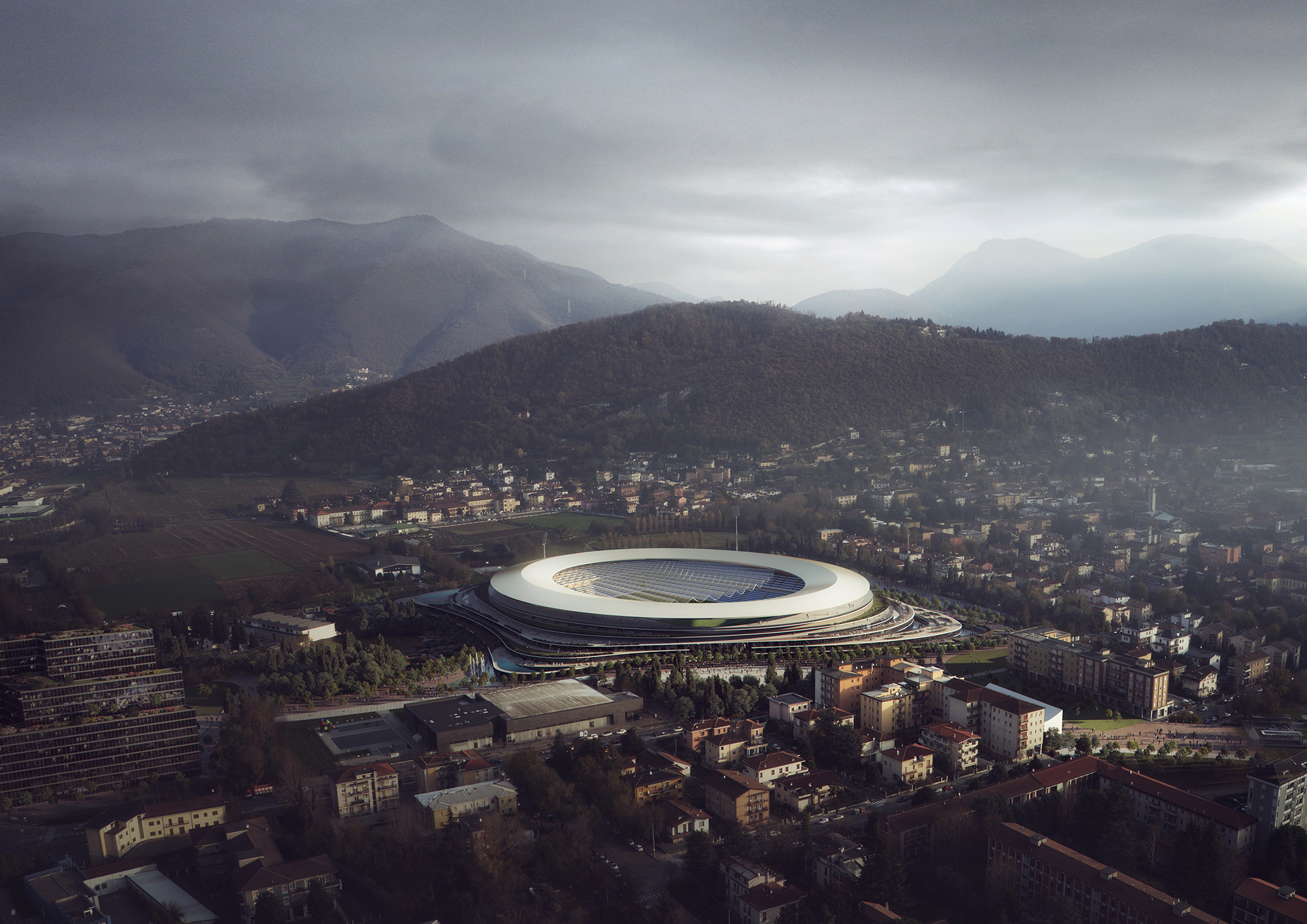 Image: Mir
Liminal, along with its project partners, has presented a design proposal for a 55,000 m² multi-purpose stadium for Brescia, one of the largest projects ever for the northern Italian city.
The announcement has attracted front-page attention in all the regions' papers and other media.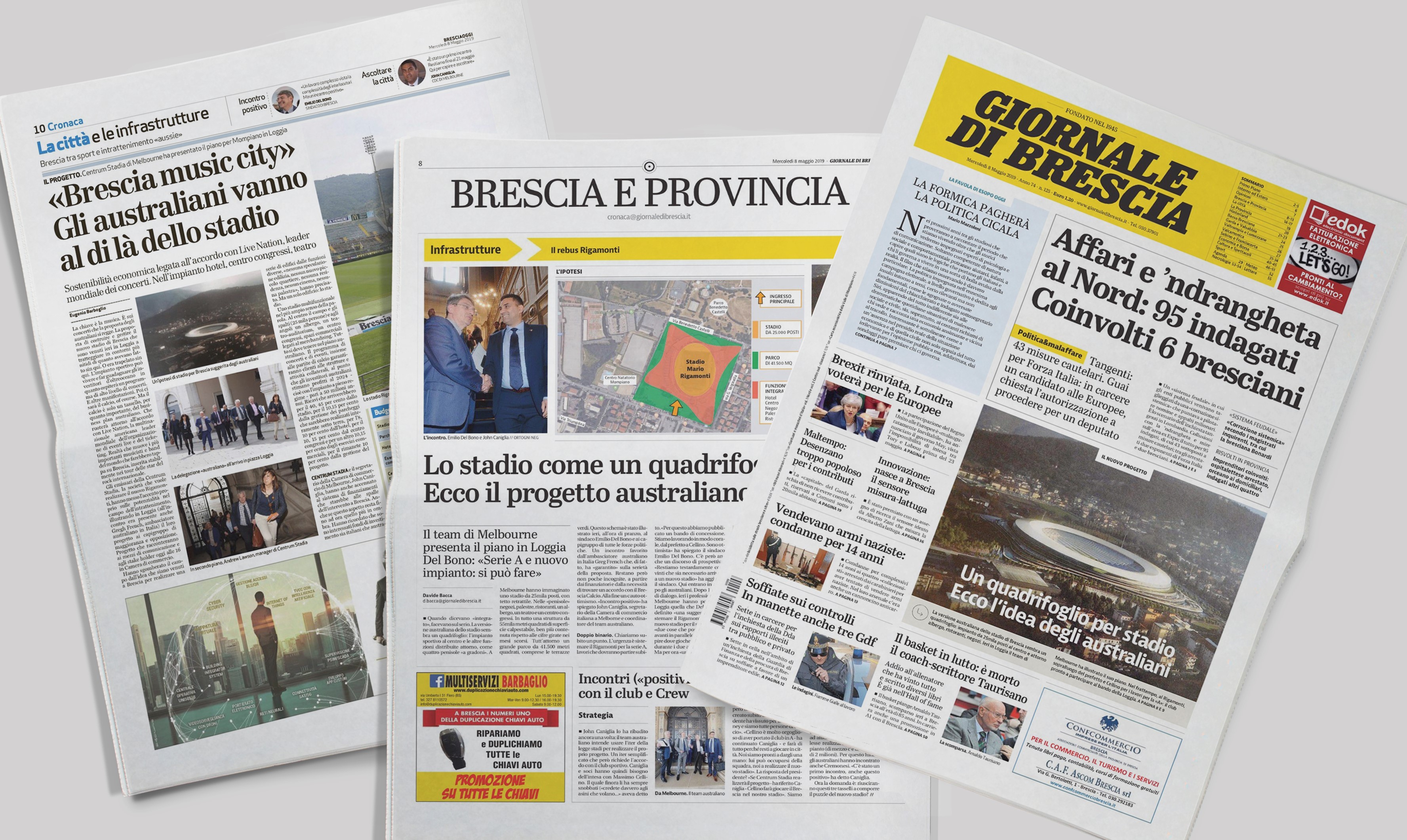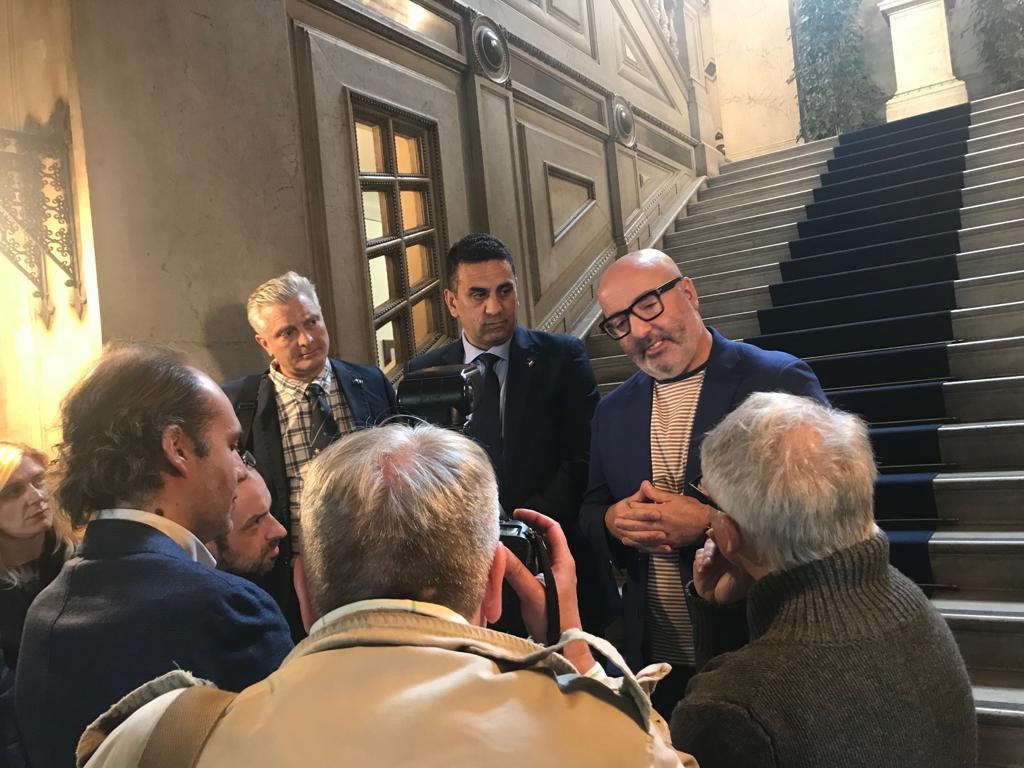 Elvio Brianese, John Caniglia and Andrew Lawson of Centrum Stadia being interviewed by the Brescia media.
Our co-director Elvio Brianese, (a professional footballer in a long past life), recently outlined the vision for the development along with the Australian ambassador Dr Greg French in Italy, the mayor of Brescia, the head of the Camera di Commercio in Melbourne and other local parties.
The stadium, which is proposed to be opened in 2023, was presented by Centrum Stadia of Melbourne, a group formed to realise the ambitious development.
Liminal has put together a globally impressive team to deliver the project and along with ongoing collaborative partners, Snøhetta, will be the architects to lead the project.
The 25,000-seat stadium that conjures the swirl of a melting pot, includes a hotel, two exhibition halls, performance venues, retail, commercial and underground parking, open green areas and will be sited in an extensive green zone.
"It's been 18 months of negotiation," says Elvio, "and there's still a long way to go, but this project signals an exciting opportunity for Liminal and all of our team.
We've shown that even mice can roar!"