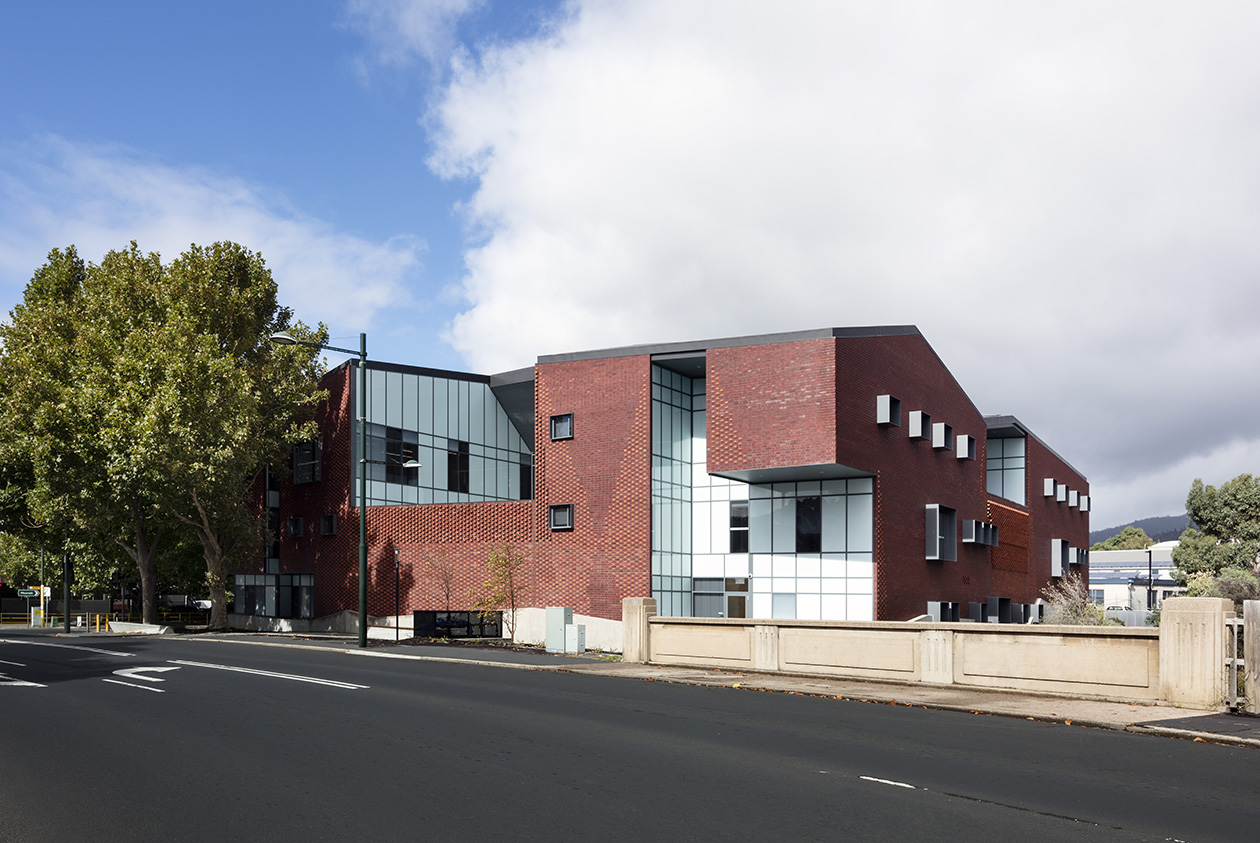 Design by LIMINAL Architecture with DesignInc, interiors by Liminal Spaces, image by Dianna Snape.
Brick, the predominant external material, plays an important role in reconciling the interface between suburban and civic, while responding to the vibrancy and diversity of the precinct. LIMINAL collaborated with Austral Bricks, Tasmania, to produce a locally manufactured, unique carbon neutral brick.
Its custom colour references the red brick of the former socially significant Child Health Association built in 1941, once occupying the site. Working within the wire cut and clay deposit constraints of the Longford plant, a custom designed, red glazed brick was produced.
The collaboration has resulted in two carbon neutral red bricks ('Liminal Lava' and 'Liminal Lush') with unique, rich glazes, providing a subtle sheen highlighting the inherent character of the textured bricks, befitting of its context.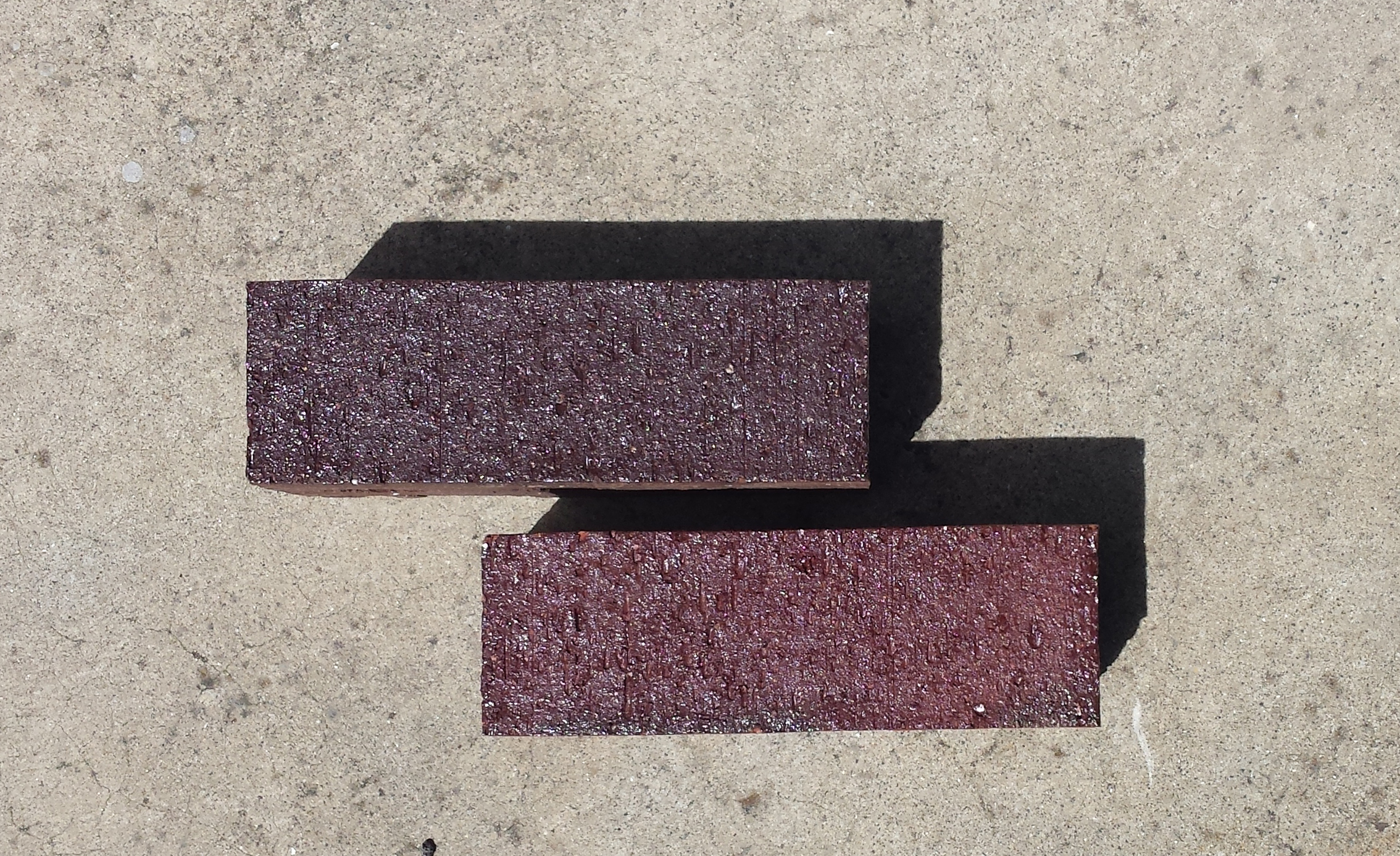 Custom glazed, carbon neutral bricks; a collaboration between LIMINAL and Austral Bricks. Image above by Rosalyn Bermudez. Images below by Dianna Snape.