Mt Wellington Pinnacle Toilet Facility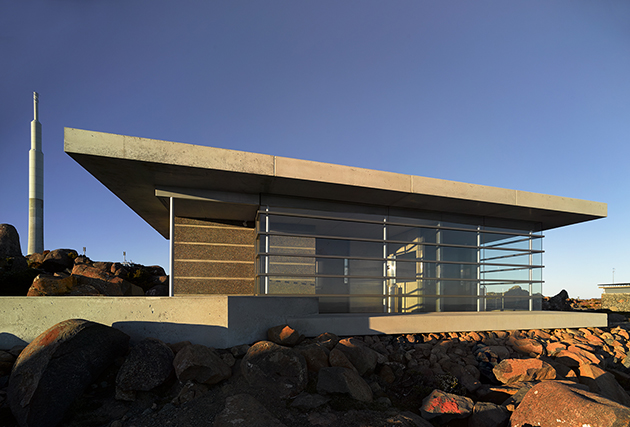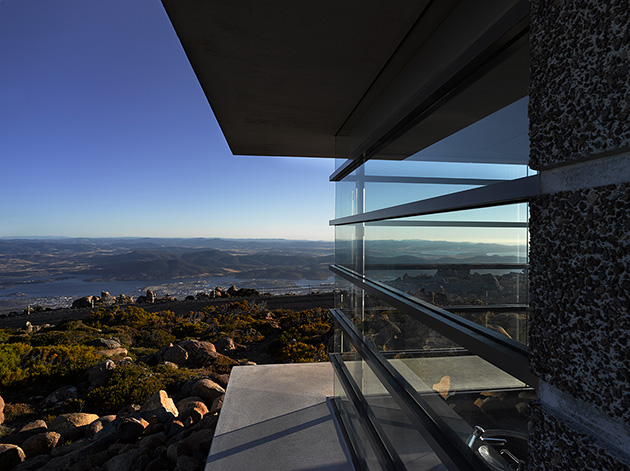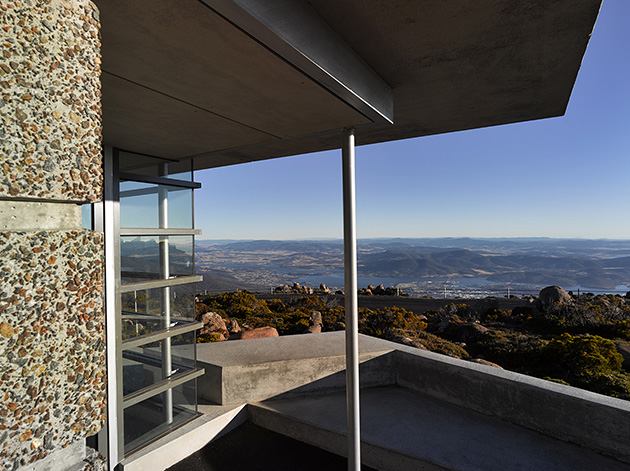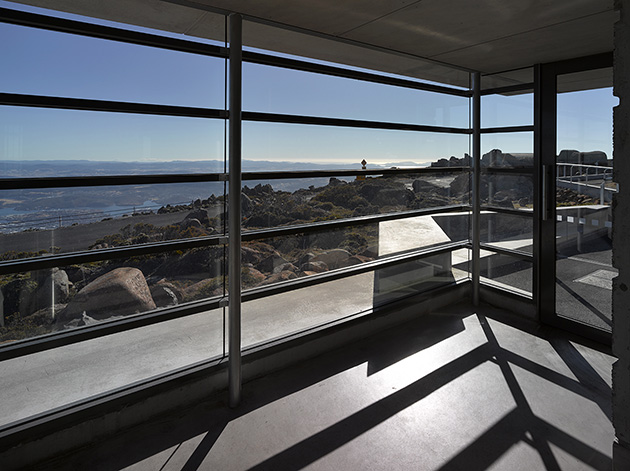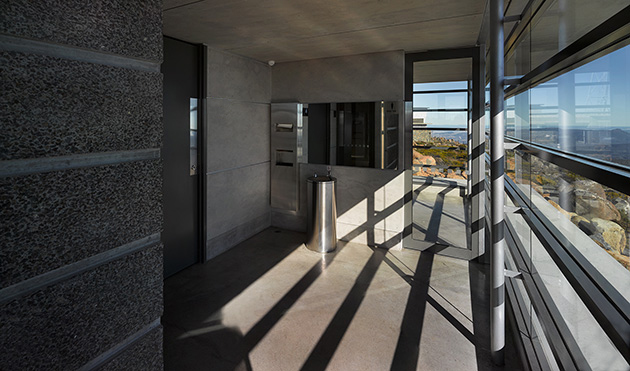 The uniqueness of the site and an altitude that allows for expansive views of Hobart, informed our approach to the Pinnacle Public Amenities. We wanted to provide a facility that was more than just a toilet block and allowed the landscape to dominate.
The brief was to replace the existing, ageing toilet amenities that faced the harsh, predominate winds. A horizontal language was adopted to reduce the vertical impact of the new building and reinforce the importance of the horizon that extends beyond the immediate site. The low lying building is nestled into its site allowing the natural rock formations to be the dominate feature. Use of glass increases the transparency of the building, bringing the expansive natural environment inside and externally offers a subdued reflection of the surrounding landscape. The intention was to provide a contemporary facility that respects the context and materiality of its site rather than try to mimic nature.
T +613 6231 0166
contact@liminalstudio.com.au


palawa country
100 New Town Road | nipaluna New Town | lutruwita Tasmania | 7008
wurundjeri country
Level 2 GPO Building 350 Bourke Street |
naarm Melbourne | Victoria | 3000