Tony Hill Dental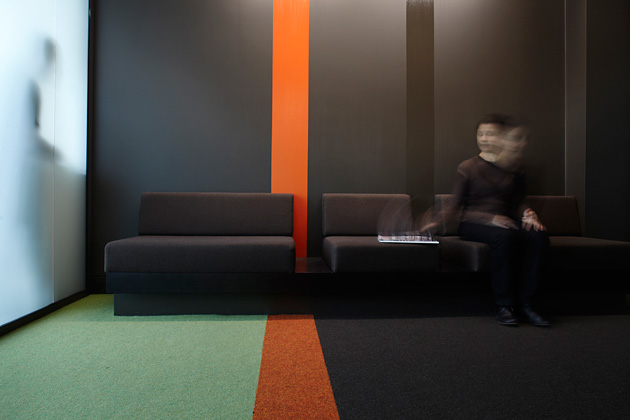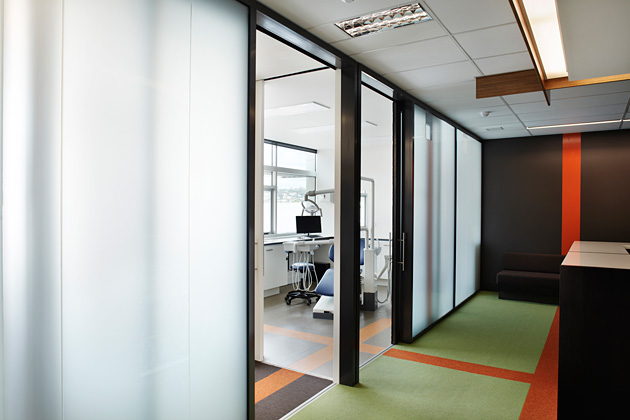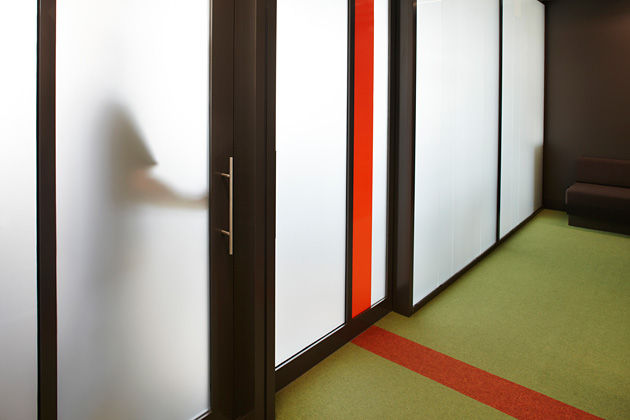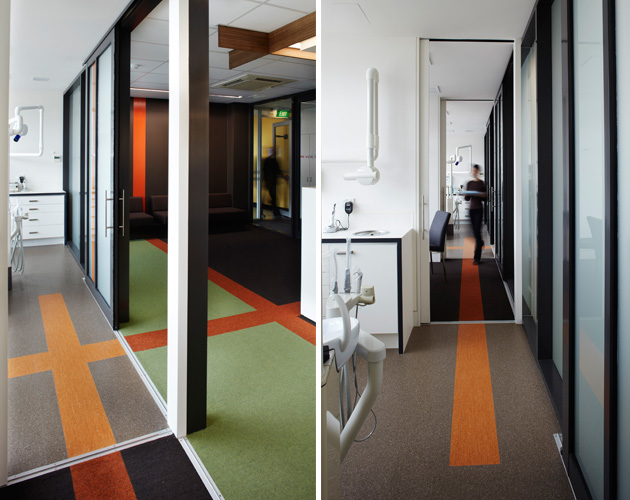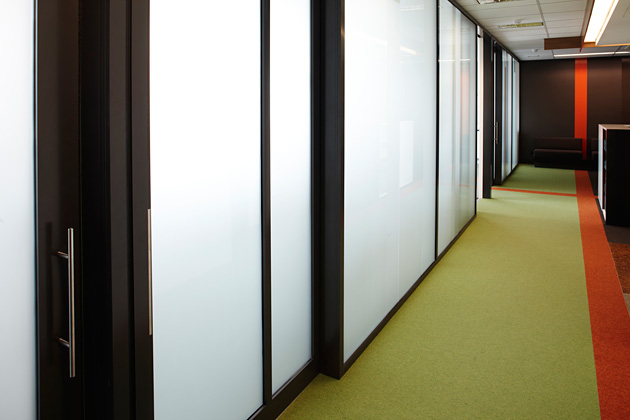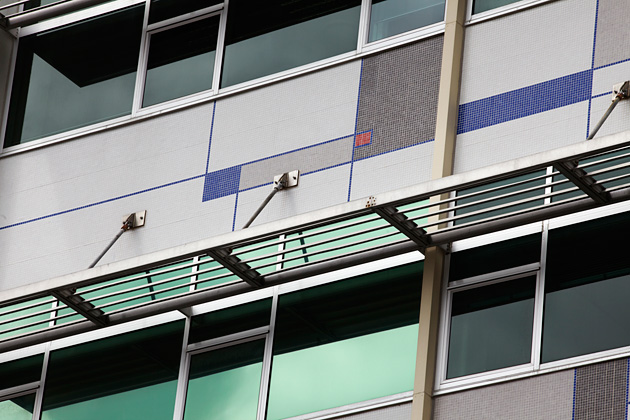 Photography by Peter Whyte.
Australian Institute of Architects (Tas Chapter), Interior Architecture Commendation 2012
Jury citation:
This small tenancy fit-out successfully facilitates contemporary dental practice in a non-clinical environment. An existing Max Angus mosaic on the building façade has inspired the spatial treatment and use of colour, influencing the way that spaces are divided, surfaces are treated and lighting is articulated. The planning and program resolution maximises efficient workflow while providing a clear delineation of public and private zones. A translucent wall offers a heightened sense of space and quality of natural light to the internal public areas and contributes to the perceived spatial generosity of the reception, waiting and circulation areas. The interview room allows consultation in a less intimidating environment while facilitating greater operational efficiencies. Thoughtful use of materials and colours warms and humanises a potentially clinical environment and connects intuitively with the heritage of the building it inhabits.