Tony Hill Dental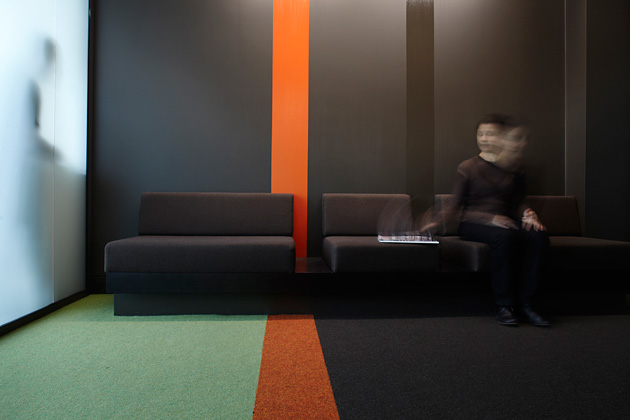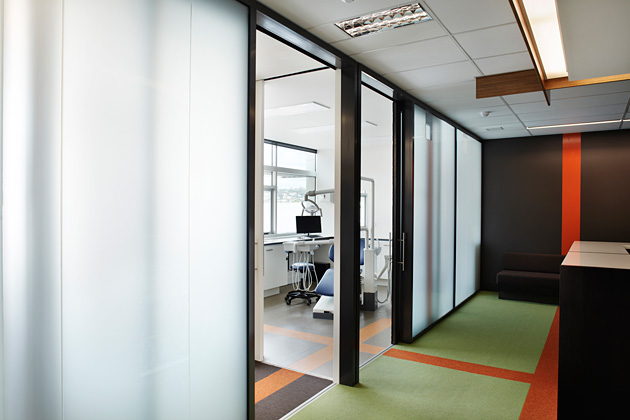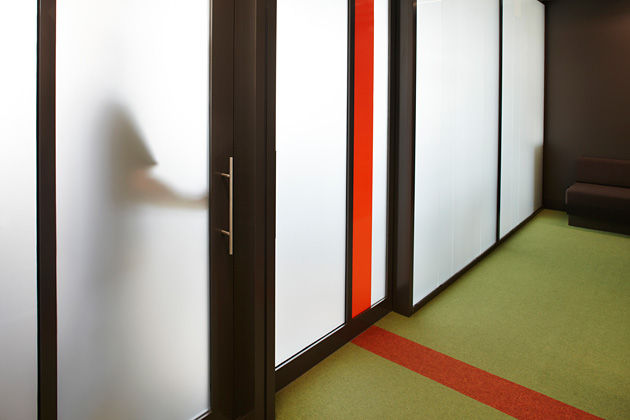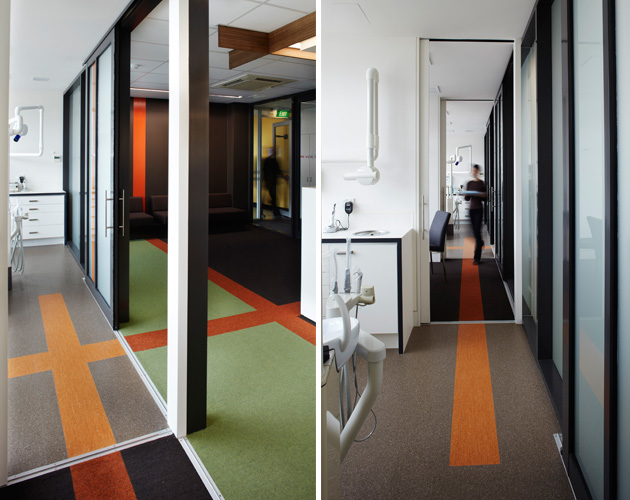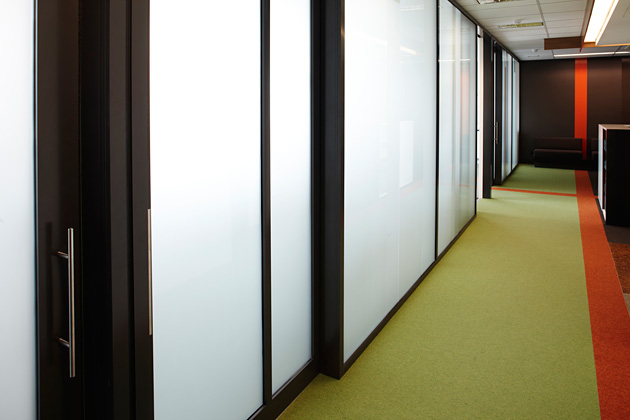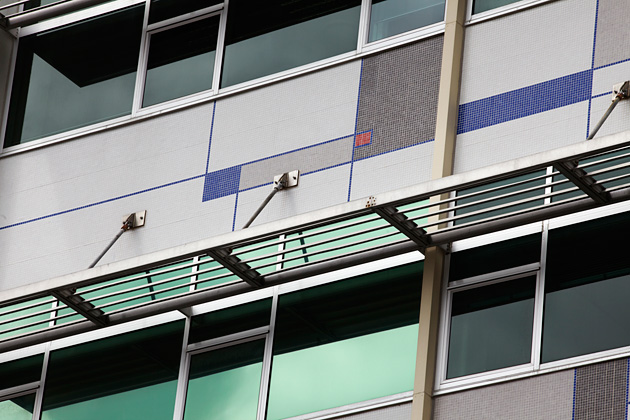 Photography by Peter Whyte.
The boutique dental surgery has breathed new life into a tired but noteworthy late 1950's modernist office tower in central Hobart. The client requested a stylish but welcoming dental surgery reflecting contemporary dental practice.
Inspiration for the interior design was taken from the building's mosaic façade which informs colour and spatial treatment of the fit out. Prominent Australian artist and designer Max Angus was commissioned to design the mosaic façade treatment that suggests Mondrian influences. The linear forms, intersections and retro colours influence the way the new spaces are divided, planes are dissected, and lighting is articulated.
The spatial planning maximises efficient work flows and provides a clear language of private, public and non-clinical zones. A central circulation spine provides demarcation between the consulting practice and surgeries from front of house and sterilization areas. Its positioning allows borrowed natural light to penetrate deeper into areas of the fit out and contribute to the perception of openness and generous public areas in the tight space. The translucent, glazed internal wall balances the need between privacy and natural light gain. A patient 'interview' room allows consultation to occur in a less intimidating environment away from the dental chair.
The fit out is a story descriptive of connecting to place and the heritage of the building. This further adds layers to the palette, materials and spatial arrangement generating client understanding and ownership. The interior design facilitates contemporary dental practice through efficiencies gained in the spatial planning and the presentation of a non-clinical practice, resulting in patients feeling at ease.
Jury citation - Australian Institute of Architects (Tas Chapter), Interior Architecture Commendation 2012
'This small tenancy fit-out successfully facilitates contemporary dental practice in a non-clinical environment. An existing Max Angus mosaic on the building façade has inspired the spatial treatment and use of colour, influencing the way that spaces are divided, surfaces are treated and lighting is articulated. The planning and program resolution maximises efficient workflow while providing a clear delineation of public and private zones. A translucent wall offers a heightened sense of space and quality of natural light to the internal public areas and contributes to the perceived spatial generosity of the reception, waiting and circulation areas. The interview room allows consultation in a less intimidating environment while facilitating greater operational efficiencies. Thoughtful use of materials and colours warms and humanises a potentially clinical environment and connects intuitively with the heritage of the building it inhabits'.