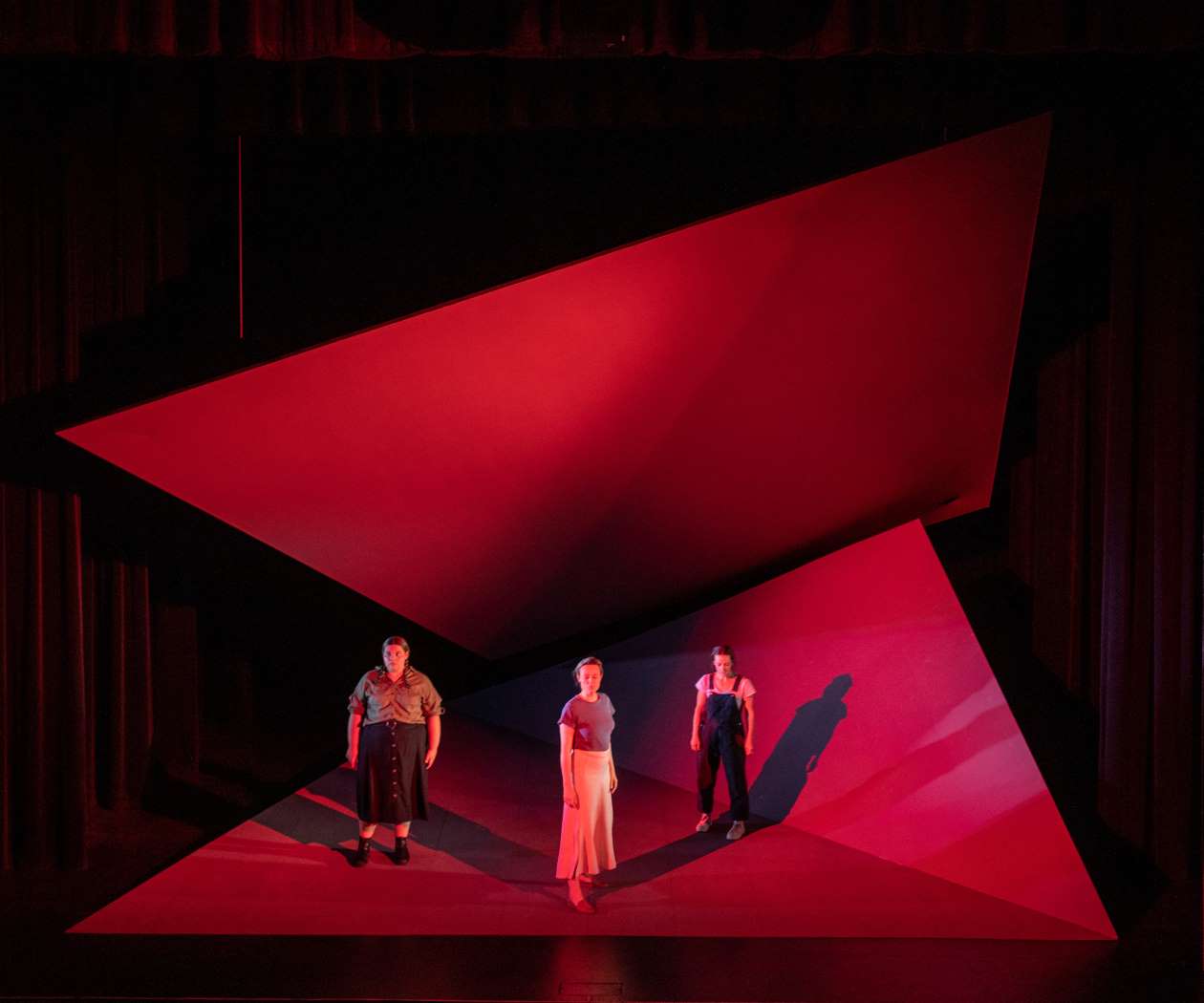 Image credit: Rosie Hastie
LIMINAL Spaces' collaboration with Tasmania's newest theatre company, Archipelago Productions, is an adaptation of Angus Cerini's compelling Australian play, The Bleeding Tree.
The Bleeding Tree is a multi-award-winning work that taps into the concerning theme of ongoing violence against women. The work stirs and confronts, challenging notions of power and empowerment and offers a surreal and astonishing solution.
The design was developed in close collaboration with the production director, Ben Winspear and the cast Marta Dusseldorp, Jane Johnson and Kartanya Maynard. The design embodies and supports the narrative arc of the work from constraint, oppression and volatility through to stability and power.
The theatrical elements of set, staging, lighting and sound design were all considered in one cohesive approach to the design. Thematic explorations included notions of stability and precariousness, moments of discomfort and uncertainty and the move from fragility to strength. Design devices considered in the development process included monochromatic palettes to create a sense of a lifeless space, constricted space and the suggestion of something just beyond the frame. Conceptual considerations included the sense of being crushed, constricted and the journey to release and stability as freedom.
The set materiality and form evolved into a two-piece plane that in the opening scenes shows a constrained and airless environment. Over the course of the play, the form is gradually manipulated by the performers and opens up to become a solid plane, visually emphasising and exposing the strength of the female protagonists.
The production was staged in The Hedberg (designed by LIMINAL Architecture with WOHA), on the stage of the oldest working theatre in Australia, the Theatre Royal.
The 2020 season sold out and was extended and marked a coming back to theatre and live performance after venues were closed during Covid-19.
The Bleeding Tree artistic team:
Presenters: Archipelago Productions, Blue Cow Theatre and the Theatre Royal
Director: Ben Winspear
Writer: Angus Cerini
Design: LIMINAL Spaces
Lighting Designer: Jason James
Composer: Glenn Richards
Cast:
Marta Dusseldorp
Jane Johnson
Kartanya Maynard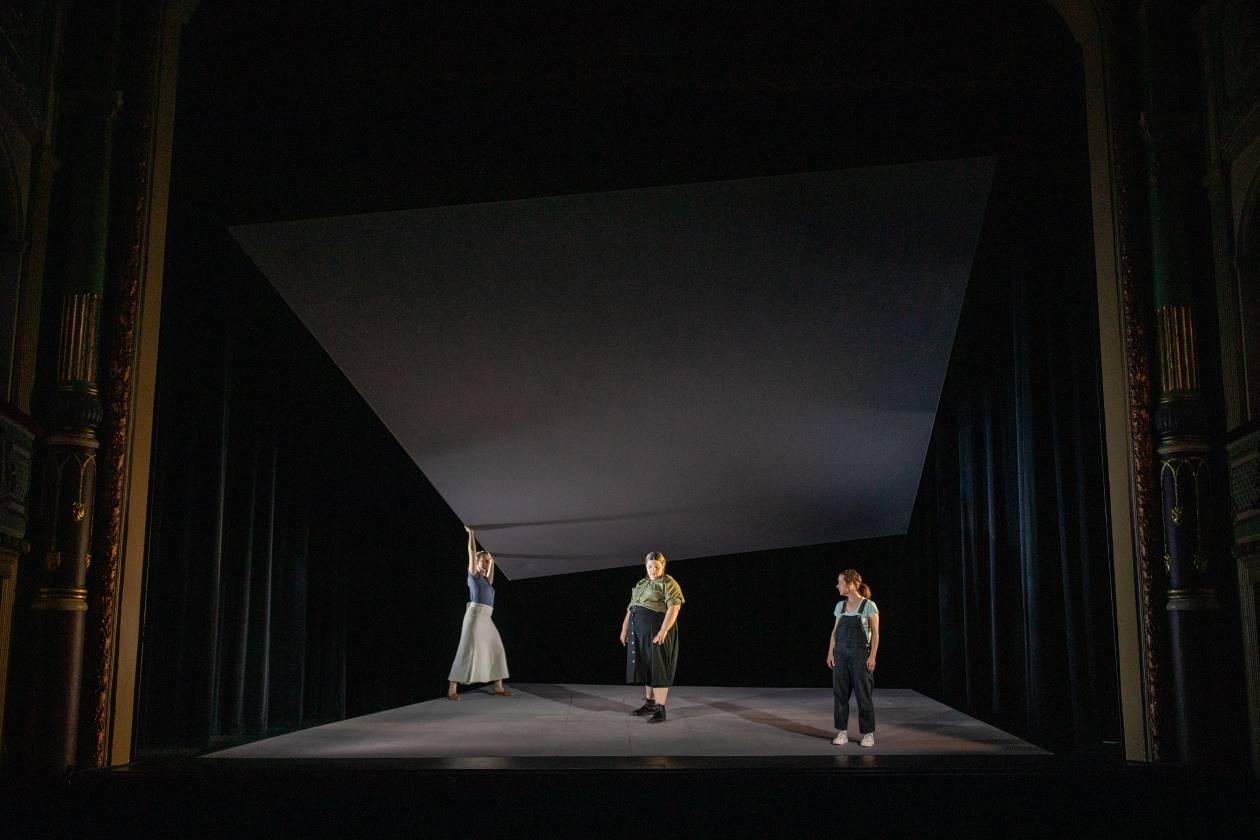 Image credit: Rosie Hastie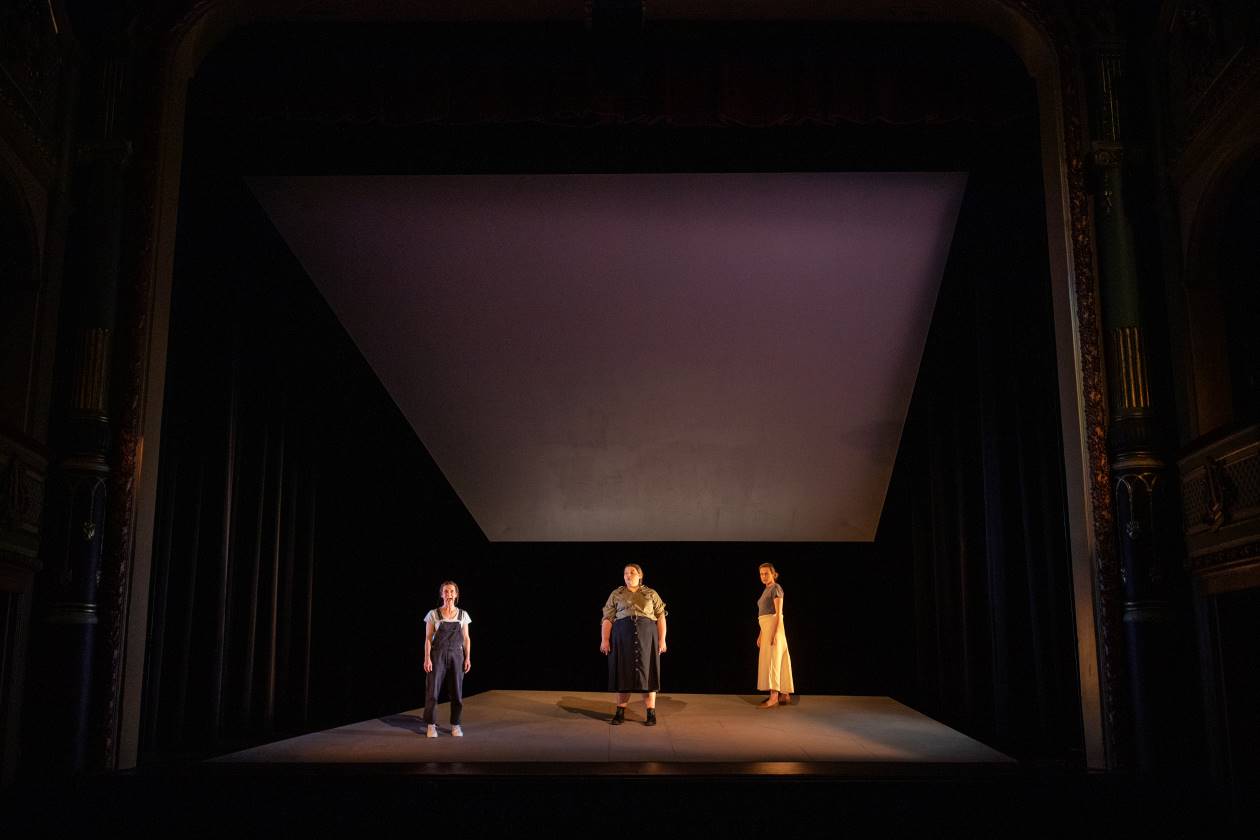 Image credit: Rosie Hastie