LIMINAL ARCHITECTURE | Where architecture, nature and comfort play
Posted 23 August 2018
Published by the creatives at Foundry, local Lume magazine features the Freycinet Lodge Coastal Pavilions as a perfect blend of comfort and style befitting its beautiful setting.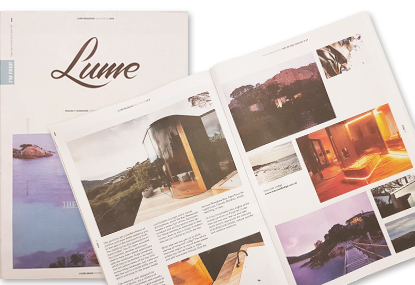 Celebrating local creativity and ideas, Lume magazine is a collaborative work by the creative minds of Foundry.
In their latest edition, the Coastal Pavilions are highlighted as the perfect combination of considered design and relaxation, a fitting compliment to Freycinet's natural wonders and where architecture, nature and comfort play.