LIMINAL ARCHITECTURE | published in Architecture Australia
Posted 21 February 2021
LIMINAL Architecture's collaboration with Snøhetta and Rush Wright Associates, the Cascades Female Factory History and Interpretation Centre is featured in the Jan/Feb 2021 edition of Architecture Australia on unbuilt architecture.
Authored by LIMINAL's co-founding director Peta Heffernan, the piece describes the process and power of creative exchange and collaboration.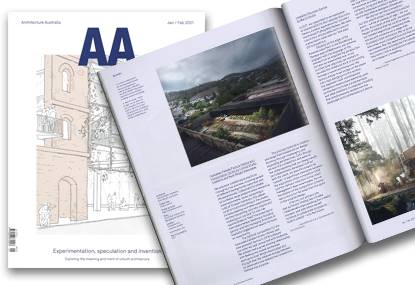 Cascades Female Factory History and Interpretation Centre by LIMINAL Studio, Snøhetta and Rush Wright Associates.
By Peta Heffernan, co-founding director of LIMINAL Studio, Architecture Australia, Jan/Feb 2021.
We embrace collaborative practices throughout our process, involving people of different backgrounds, expertise and life experiences. Collaborations enable us to deliver large projects while remaining small and nimble, never exceeding a total of 15 team members; this allows us all to touch everything in the studio. Actively seeking out other practitioners we find interesting, and who inspire and challenge us, we look for low-risk opportunities to "test" the potential of new relationships. Meeting a founding partner and two managing directors of Snøhetta triggered our search for such an opportunity.
The national competition for the Cascades Female Factory History and Interpretation Centre in 2018 surfaced just after we had connected with Snøhetta. We already had a great working relationship with Melbourne-based landscape architects Rush Wright Associates and thought that the creative energy between us deserved to be tested; the competition fulfilled this purpose.
The process fostered a creative exchange that broadened our design thinking through challenging and expanding perspectives. Even though we won the competition and were of the understanding that our design would be collaboratively developed further with the client, we view this project as "unbuilt". A significant mismatch between the aspirations of the competition brief and the delivery intention of the client management team eventuated. For us, the dilution of the competition scheme was a move too far away from the spirit of the original design.
Even so, our primary aim, was achieved: finding like-minded creatives who enjoy pushing the creative process, and with whom we will continue to collaborate on projects – built or unbuilt – into the future.
Architects/Landscape Architects: LIMINAL Studio, Snøhetta, Rush Wright Associates
Project type: Visitor Centre
Project purpose: Open competition entry
Client: Port Arthur Historic Site Management Authority
Location: the land of muwinina people, South Hobart, Tasmania
Year of conception: 2017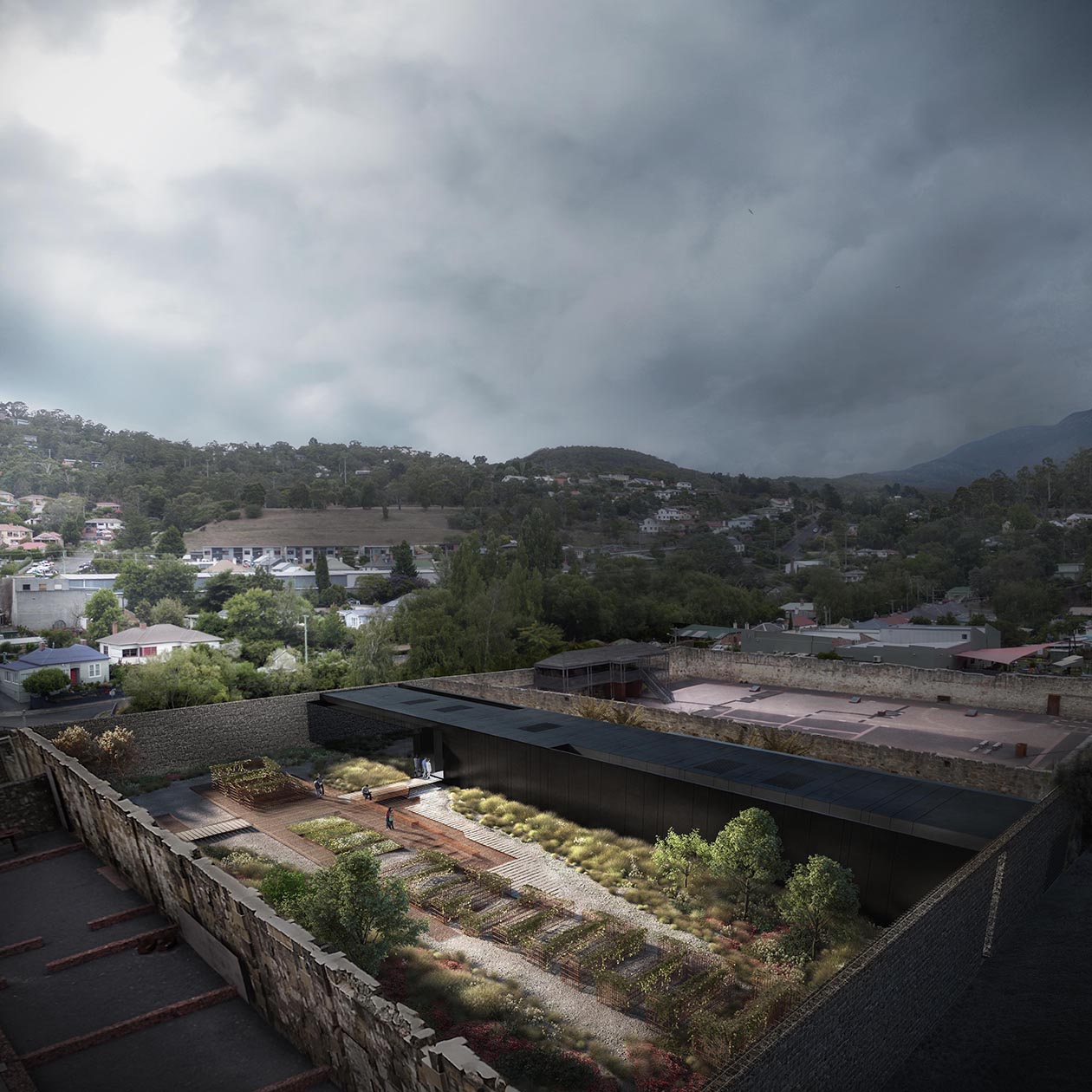 Render by BrickVisual.
Learn more about Cascades Female Factory History and Interpretation Centre here