Patrick Street Residence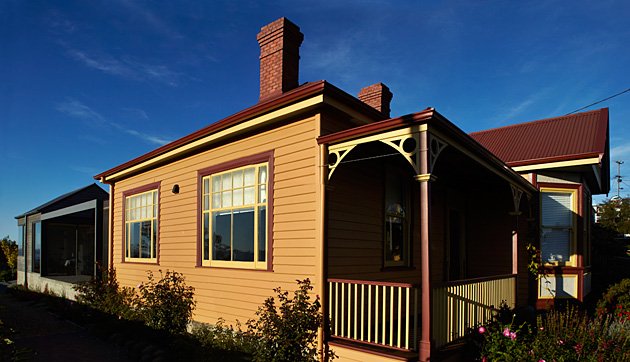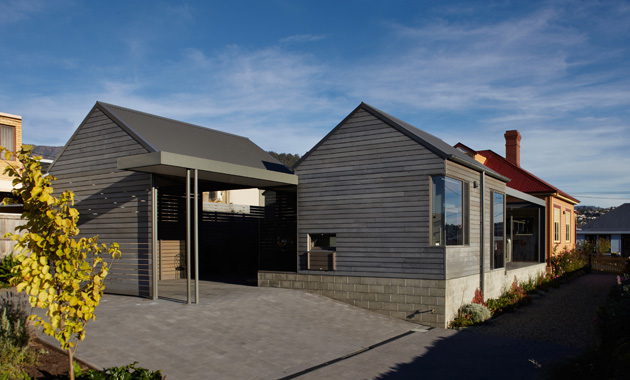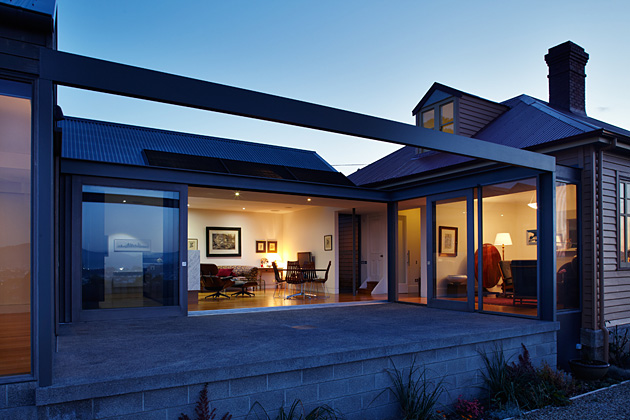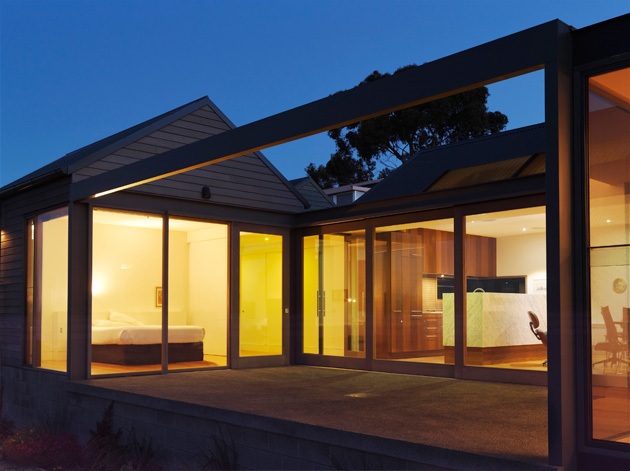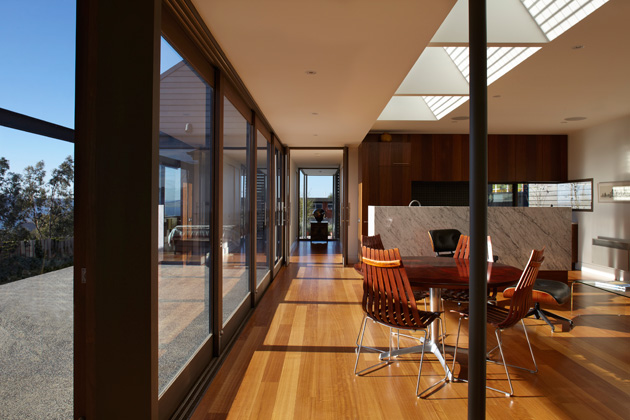 Photography by Peter Whyte
The Patrick Street residence is a restoration and extension of a circa 1910 house in the Federation Queen Anne style, respecting historic values and qualities with contemporary functionality.
The driving design consideration was to meet the clients' contemporary living needs while preserving the historical street presence. A modest gesture, the modern extension becomes a backdrop to the rich expression of the original house.
The existing central corridor is extended and sets up the spatial arrangement of the new extension, opening out onto a sheltered, generous outdoor room taking advantage of the impressive vistas of the Derwent River.
The use of volume in the extension heightens the spatial difference between the original house and the new contemporary spaces while capitalising on passive ventilation through thermal chimney principles.
The principal outdoor room is accessed through multi-directional sliding glass doors providing the opportunity to extend the main living space, bedroom, or the formal sitting space.
The Patrick Street Residence is adaptable and flexible offering the occupants rich and rewarding options for habitation.
Jury citation, Australian Institute of Architects (Tas Chapter), Residential Architecture – Alterations and Additions Award 2012:
'The Patrick Street Residence is a clear, refined and complementary addition to a respectfully restored late Federation Queen Anne cottage in West Hobart. Whilst doubling the area of the existing cottage, the addition is discreetly scaled and arranged carefully around the low central spine which continues the line of existing corridor through the length of the building as it seamlessly expands into the living areas and outdoor room. This glass walled courtyard becomes the centrepiece of the home, bathing it in light and introducing a playful ambiguous quality about the threshold to outside. Clever lighting and ventilation strategies combine with calm material choices, considered detailing and quality construction'.