Old Beach Residence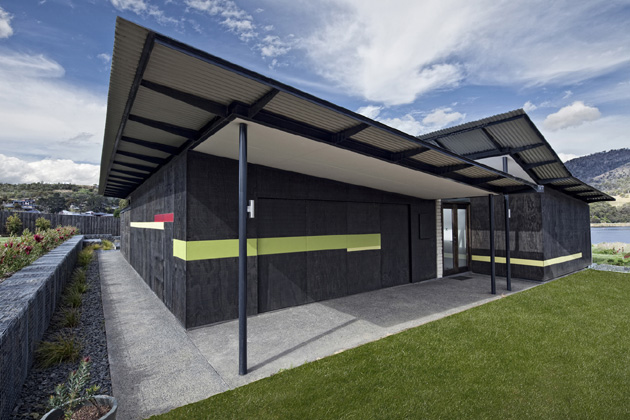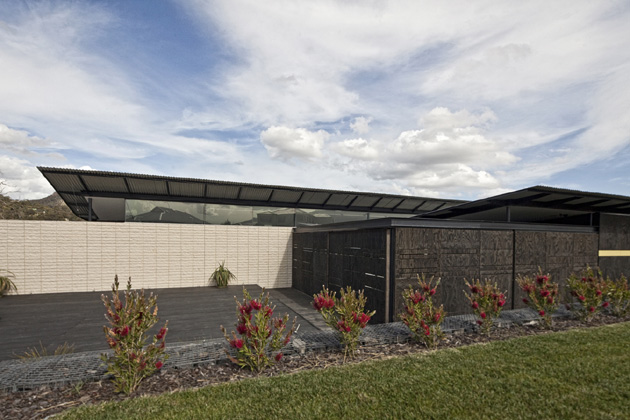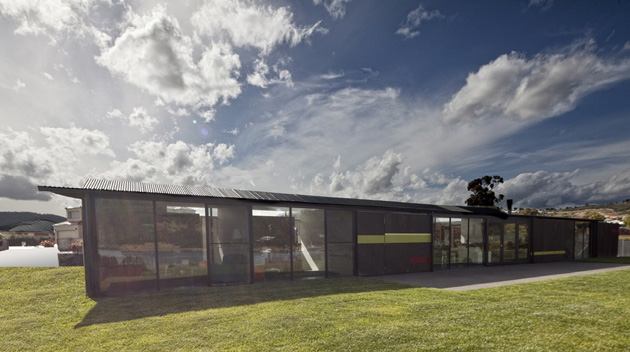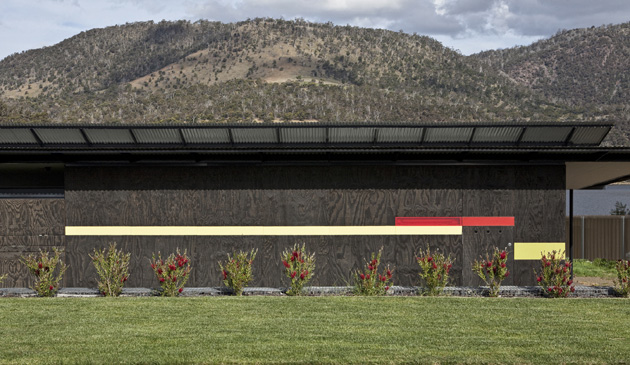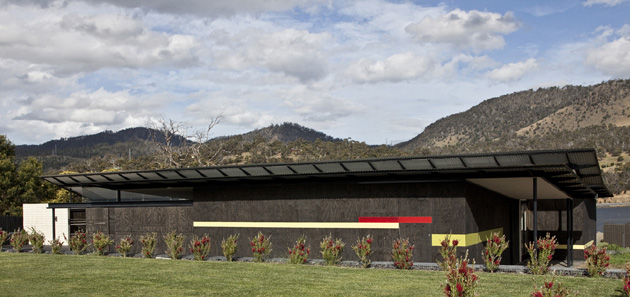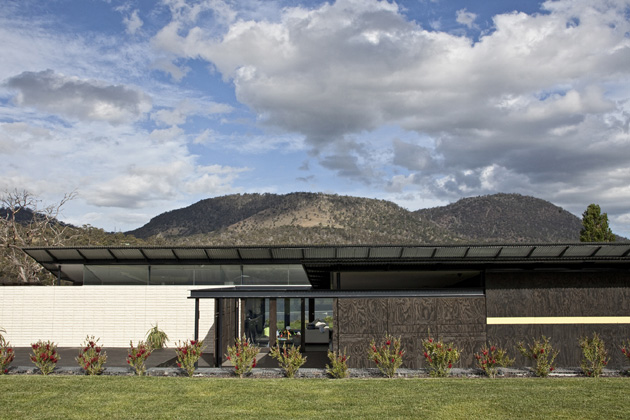 Situated at Old Beach, north of Hobart the site occupies an attractive setting presenting expansive views south across the picturesque Derwent River.
The arrangement of spaces and positioning of openings within the residence are organised to take full advantage of the aspect afforded the site. The lifting of the roof to the north allows warmth and light to penetrate deep inside, and permit glimpses out to the hills around. A sheltered courtyard is accessed through glazed sliding doors providing the opportunity to seamlessly extend the living areas. The spatial planning is efficient. Distinctly zoned off a main circulation space it offers flexible and adaptable modes of habitation.
The material palette is durable with a view to longevity. The composition is recessive contrasting with the visual stimulus of the location. Externally the blackened facades recess against the dramatic landscape surrounds. Highlight colours strengthen the camouflage, flaring in the light and de-materialising the forms. Internally, polished concrete floors and split face concrete block walls enable a high thermal mass heat sink.
Numerous other sustainable principles and strategies are implemented to enhance environmental performance: air purging, natural cross ventilation, passive solar design, reduced thermal bridging, low energy lighting, natural and low emission materials and finishes, and efficient water fixtures. Responsive to the location extensive, native plantings engage the architecture and connect building and site.
Confident and assuredly grounded the Old Beach Residence asserts its presence quietly.