Ogilvie High School Supergraphics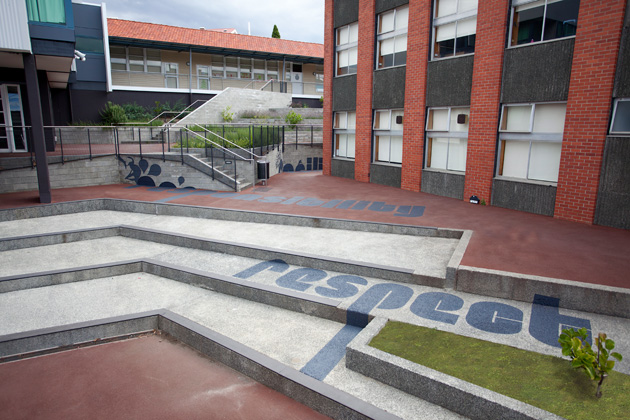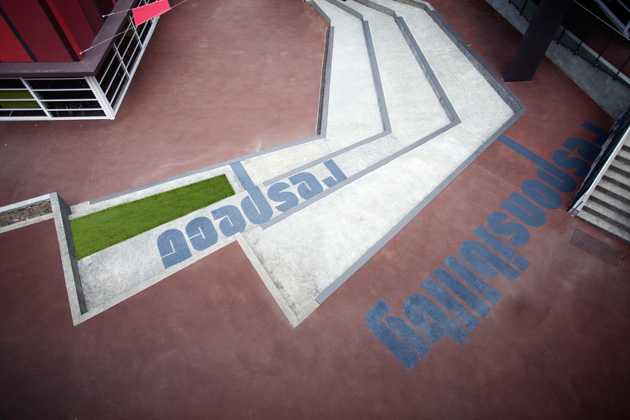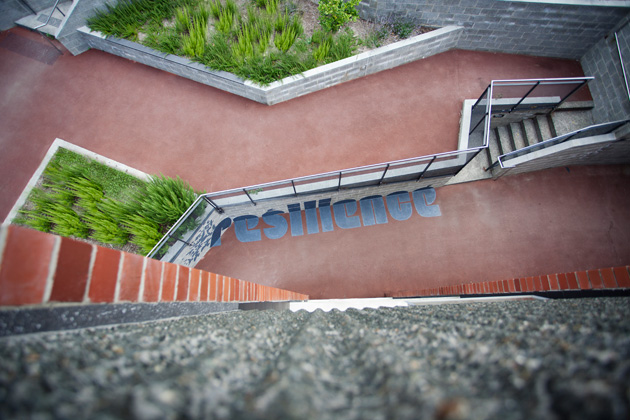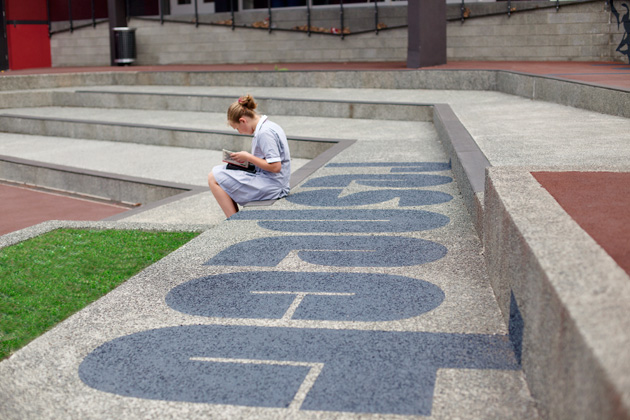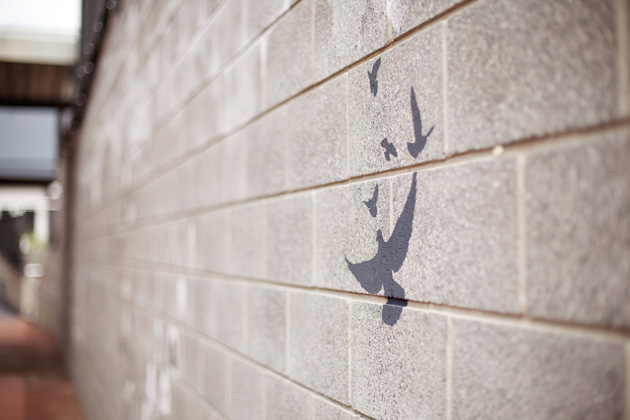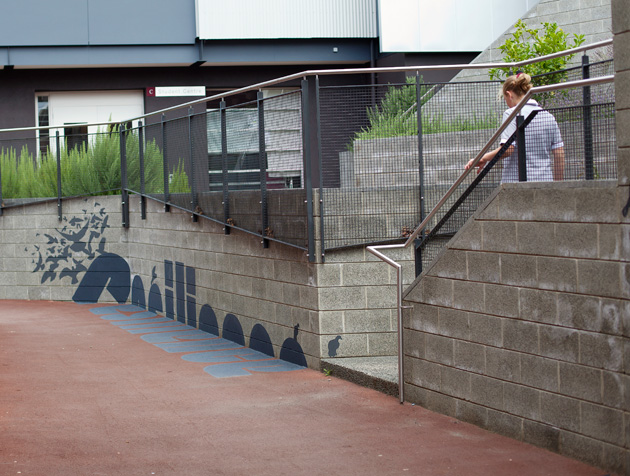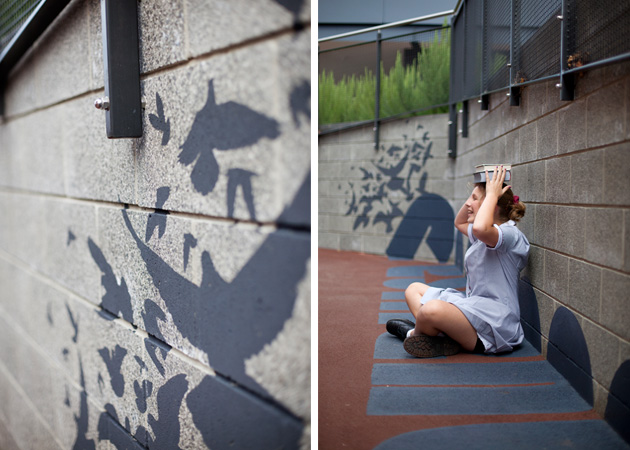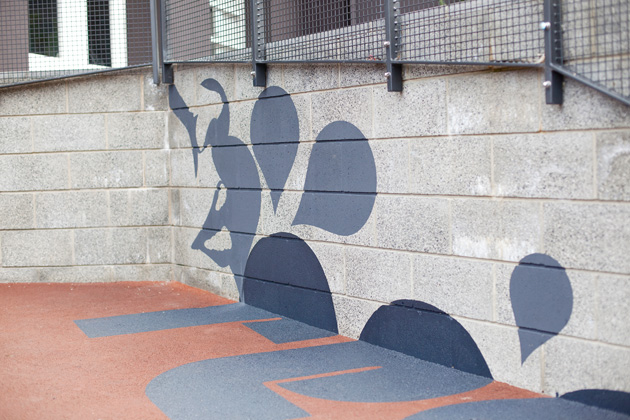 Images by Chelsea Parsons
A super-graphic representing 'respect', 'resilience' and 'responsibility' at Ogilvie High School (all girls school in Hobart) is a daily reminder of empowerment and self-belief for its students. A student workshop extracted the core values of importance and set the tone for the creative development of graphics to represent the school community values. Pigeon motives were used to depict 'resilience to dramatically show the end point of the corridor and the fact that pigeons are resilient themselves. The silhouette of the female profile is the source point for 'responsibility' and 'respect' completes the framing of the Student Learning Centre courtyard.
Graphic Design by Liminal Graphics led by Tracey Allen.
Recognition for the Ogilvie School super-graphic can be viewed here.
T +613 6231 0166
contact@liminalstudio.com.au


palawa country
100 New Town Road | nipaluna New Town | lutruwita Tasmania | 7008
wurundjeri country
Level 2 GPO Building 350 Bourke Street |
naarm Melbourne | Victoria | 3000