LIMINAL ARCHITECTURE | Woodbridge School
Posted 31 January 2022
The addition of Year 11 and 12 learning spaces at Woodbridge School presents an opportunity to continue cultural connection to the site's marine environment and D'Entrecasteaux Channel, from deep past into the future.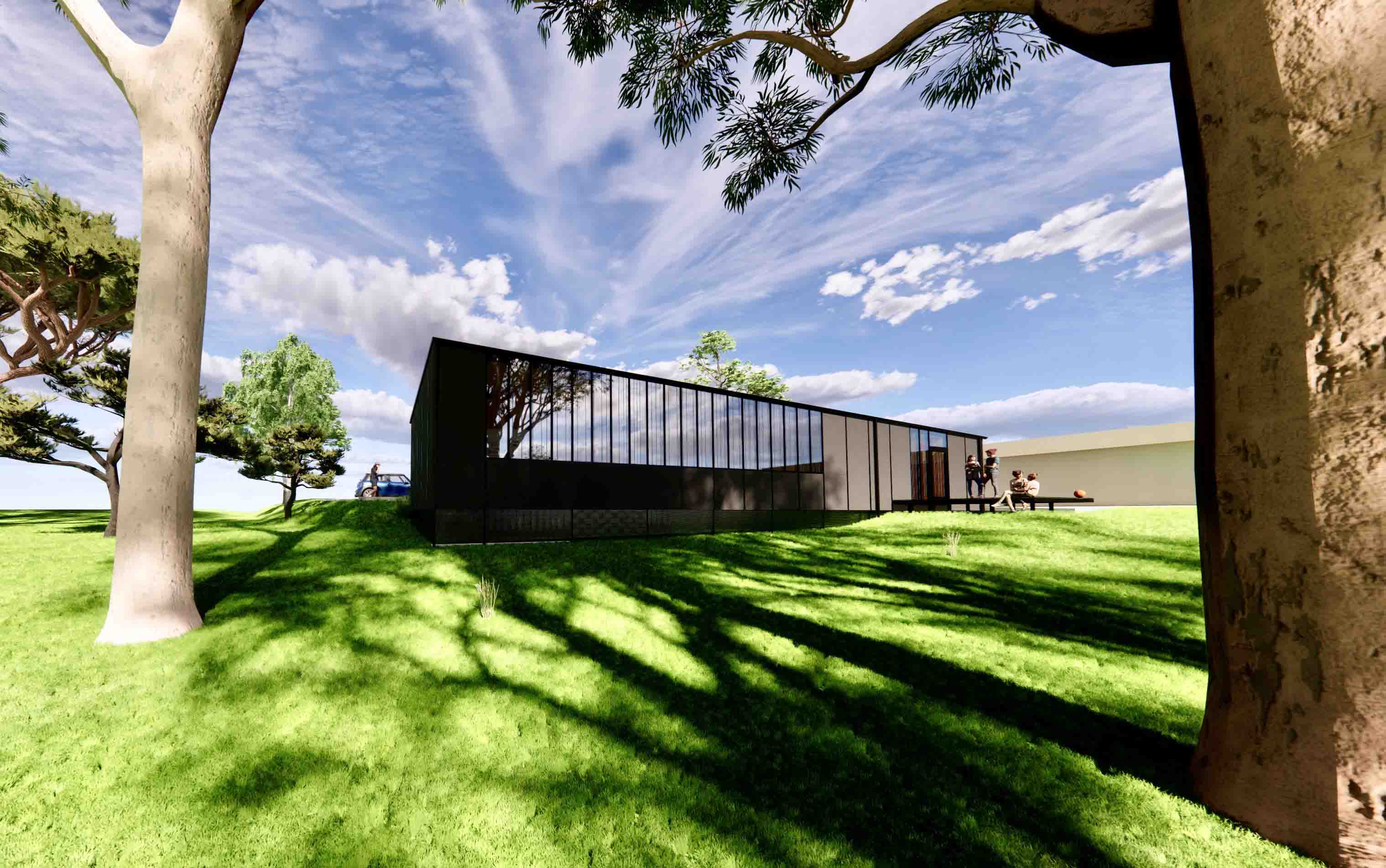 Render: LIMINAL Architecture
Engagement with the school and community informed a contemporary gesture that sits simply against surrounding peppermint trees, a botanical marker of the area. Allusions to watercraft such as reed canoes and timber boats connect the simple form to its cultural context. With a diagonal ridge alignment, the roof lowers and lifts heightening spatial drama and assists with acoustic performance.
The project delivers a variety of contemporary and adaptable learning spaces for senior students from quiet study nooks to social spaces. Entry is via a 'gangway' and an outdoor deck connects the interior to the natural environment.
The material palette is durable with a view to longevity. Numerous sustainable principles and strategies are implemented to enhance environmental performance: passive solar design, natural cross ventilation, reduced thermal bridging, high insulation levels, low energy lighting, natural and low emission materials and finishes, minimal site disturbance and use of efficient water fixtures.