LIMINAL ARCHITECTURE | World Architecture Festival 2018 Finalist: Freycinet Coastal Pavilions
Posted 26 June 2018
We are thrilled and delighted to have our Freycinet Coastal Pavilions shortlisted as a finalist for the prestigious, international World Architecture Festival awards for 2018!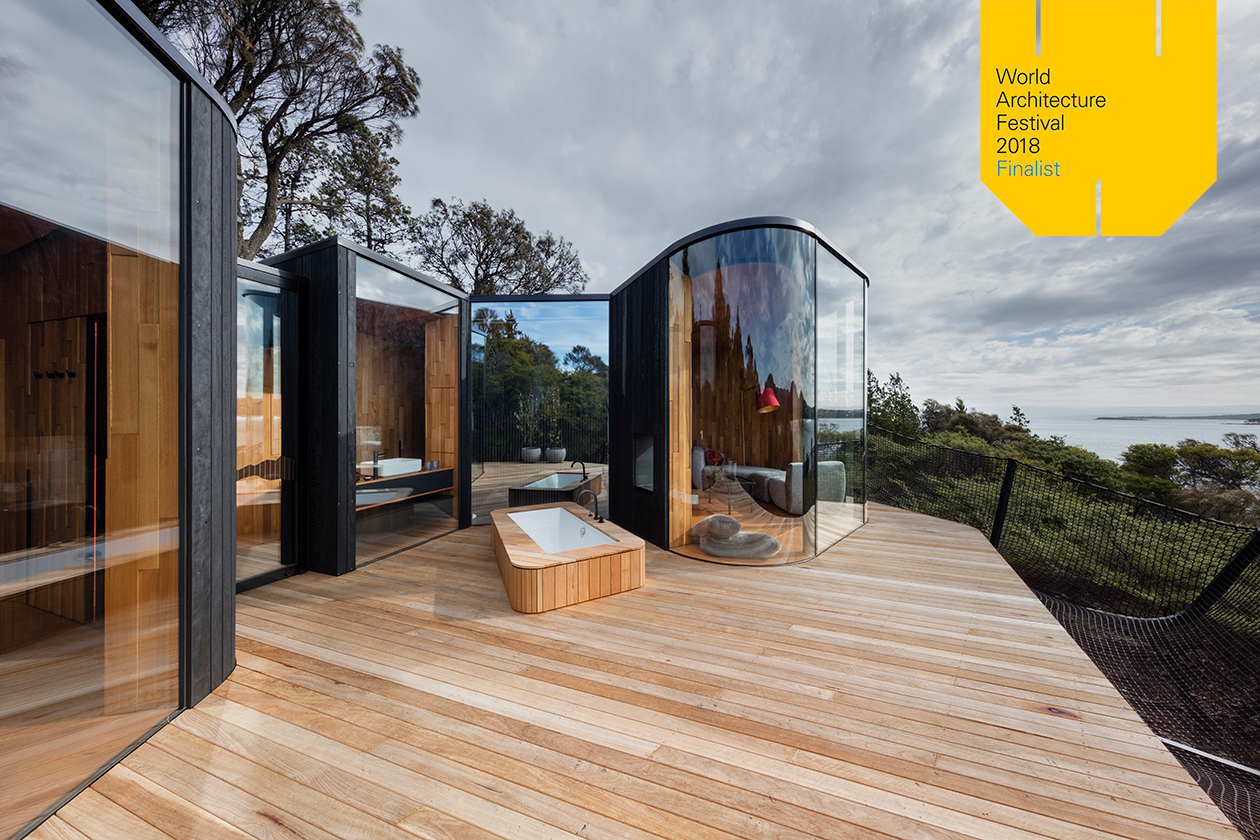 The World Architecture Festival is dedicated to celebrating, sharing and inspiring outstanding architecture. It is the only architecture event where keynote talks from the industry's most influential figures sit alongside live judging presentations from award finalists.
Against a record number of entries world-wide, Liminal Studio's Coastal Pavilions at Freycinet Lodge Tasmania has been nominated as a finalist in the Hotel and Leisure category.
Liminal will present their project to the delegates at the Festival in November, to be held in Amsterdam. The winners will be announced at the Festival's closing gala dinner.
See the complete shortlist of this year's finalists here.
BBC news article here.